Libraries are a beautiful thing and there are plenty of stunning examples all over the world.
There is something quite magical about spending an afternoon exploring the rows and rows of books and cosying up in a quiet corner and flicking through the pages of your favourite novel. Although you may not have already considered it, it is easier than you might think to create a library within your own home. Whether you have an airy, spacious home or a home with just a small amount of space, creating a library at home is simple. Here are a few simple ideas to inspire you to transform even a tiny corner of your home into your very own library.
Lighting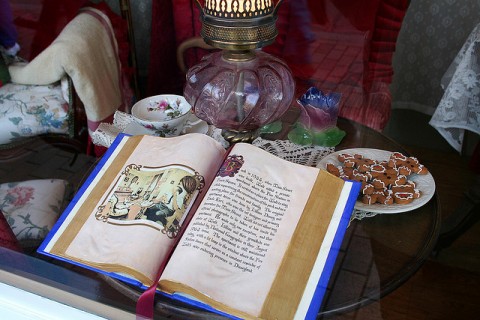 Getting the right lighting may seem like a minor task, but when it comes to creating a home library, this is in fact a key aspect to get right. Whether you try and welcome in as much natural light as you can by updating your windows through companies, or by simply changing the lighting fixtures you have in your chosen room, there are plenty of things you can do to light up your room efficiently and effectively.
Make sure to do a little research, as overhead lighting is not always recommended when reading or studying and can harm your eyes in the long run. If you want to create a cosy reading environment, why not introduce plenty of table or freestanding lamps? These will not only give out a warm light and will enable you to read for long periods without straining your eyes.
Shelving
Of course, if you have an extensive book collection then you're going to need plenty of room to store and display them. To recreate the look of your favourite library, shelving is the obvious answer and comes in a variety of shapes and sizes, meaning finding shelves to fit into your chosen space could not be simpler. If you're creating a bedroom library, why not build some shelving units around the bed, or if you have the space to install your library in an entire room why not sink some shelves into the walls and leave yourself plenty of space for desks and other furniture?
Whether you choose to adorn your walls with shelves from top to bottom, or instead opt for something a little more sturdy and freestanding, planning is definitely the key. Before you rush out and make any impulse purchases, draw up some plans and measure up the room to ensure your chosen furniture will fit or else you could be left disappointed.
Furniture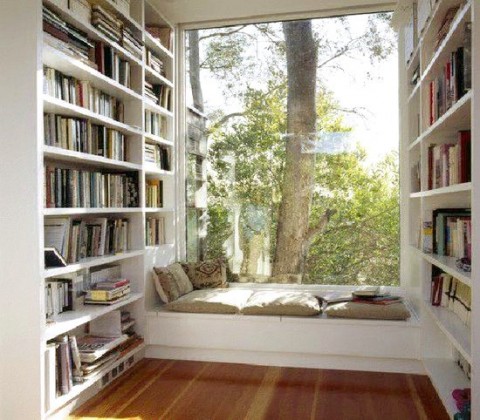 Of course, if you're going to be curling up and getting lost in a novel for hours on end, then you're going to need somewhere cosy to read. Sofas are the obvious choice, after all, there's nothing quite like curling up on your sofa with a good book, but why not consider something a little different. If you're struggling to find the furniture of your dreams, why not build your own? There are an abundance of tutorials and ideas available online which will help you to build your own furniture from scratch, whether you want a desk, a window seat or a even shelving units, there are hundreds of inspirational ideas out there to try.