If you've not got room for new cupboards in your home, then you might be thinking of ways to hide some clutter that never seems out-of-sight.
According to research, those that sleep in a messy room are most likely to suffer from sleep problems, so putting the clutter away will not only look good, but will help your frame of mind and sleepless nights too.
We've put together five ways that you can add storage to your room, without purchasing large cupboards or more extreme, purchasing a new home with an extra-bedroom.
1. Under the Bed Storage
It's so easy to throw things under the bed without any organisation, but how annoying is it when you need something and you're dragging everything out in an attempt to look for one small item?
Some beds will come with under-the-bed storage built in. If yours doesn't, then why not purchase some slide out storage drawers for your shoes, books or the clothes that are completely out of season?
This blog contains five great ideas on how you can really utilise the underneath of your bed with different storage options.
If you're after some serious under the bed space, then ottoman beds are perfect for a bedroom of low space.
2. Vacuum-Sealed Storage Bags
Vacuum storage bags have taken over the world these past few years and are becoming increasingly popular for a very good reason.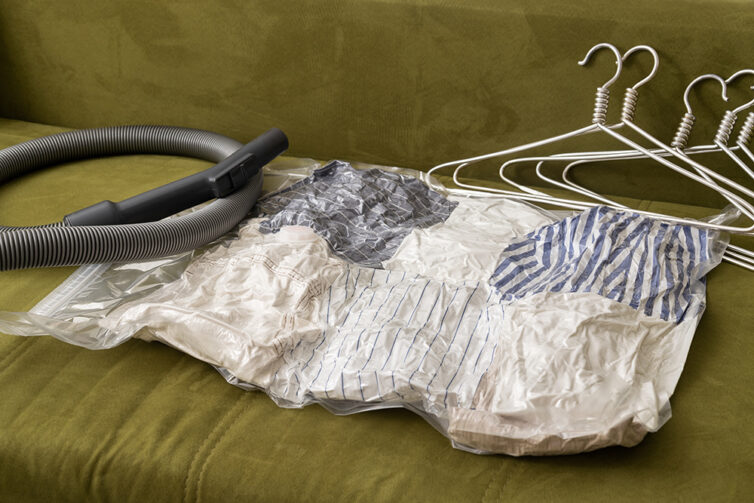 These are great for storing winter clothes in the summer, and vice versa. The idea is that the bag gets rid of all the air, which often takes up the most space. This also means that no air can get in, decreasing the space taken up by as much as 80%. These bags are also ideal for travellers who are travelling with nothing but hand luggage.
3. Shelves
Not everyone has room for a shelving racks in their house, but the good thing about stand-alone shelves is that they don't take up any floor space.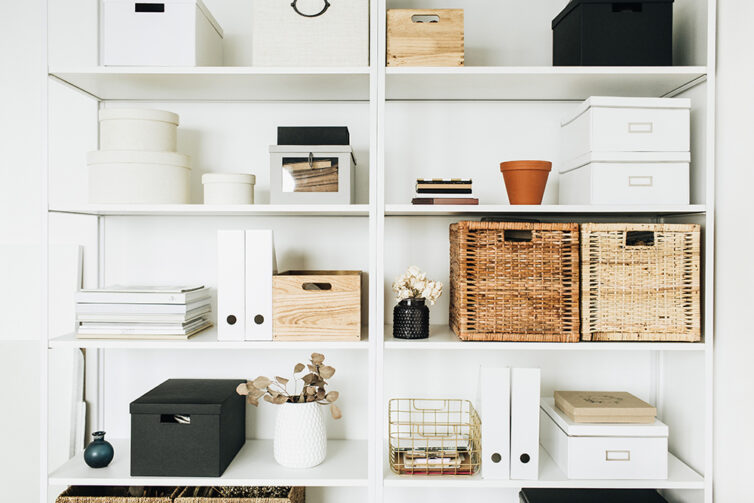 Shelves are great for things such as books and DVDs (if people still have DVDs these days?), as well as using them for ornaments and plants, to spruce the place up a little bit.
4. Shoe Rack
If you find that your shoes are spilling out of your cupboard, and they're either left at the bottom of the stairs or in some giant shoe pile somewhere in the house, then it's obvious that you're in need of some extra shoe storage.
These hang down from the ceiling or a rail, only taking up the spare space available. They hold around 10 pairs of shoes and are a great investment if there is a shoe-aholic in your house.
However, if even these shoe racks aren't enough for you, then check out Good Housekeeping's list for other ways you can store your high-heels and trainers.
Headboard Storage
Similar to shelves, having a headboard above your bed that doesn't take up any floor space will utilise some unused wall space.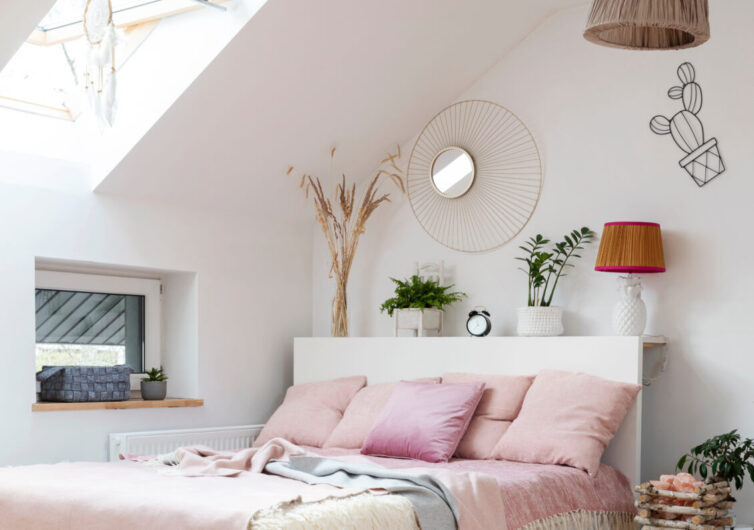 You can add baskets and organisers for bedtime essentials if you haven't got a bedside table, and cupboards for larger items.
You can even use these cupboards to keep other bits of hidden storage, like the vacuum packs of clothes. You'll be able to fit much more clutter in there!
How have you managed to hide your clutter? If you have any great tips, then Tweet us at @CultureSW!