Ever since the #shelfie became an Instagram interior phenomenon, homeowners across the country have been snapping and sharing photos of their wonderful creations with the digital interior world.
What was once just a plank to place the odd school photo or drop your keys on after work has now become a key part of designing a living space. It's fun to see such a humble household feature become a well-loved trend.
But, what does it take to create the ultimate shelfie? Here, we run through some simple ideas to keep in mind to help you design a shelfie you love.
Commit to a colour palette
Whether you're drawn to calm neutrals or bright bold hues, committing to a colour palette is a great way to bring every element of your shelfie together. Choose your favourite five colours that you love together and try not to drift away from them too much.
Colour is such a personal choice, it is as much about how the colours make you feel as well as how they look. So, when creating your colour palette don't worry about what's on-trend or what should work together. Think about using tones that give a sense of you and complement the rest of your home.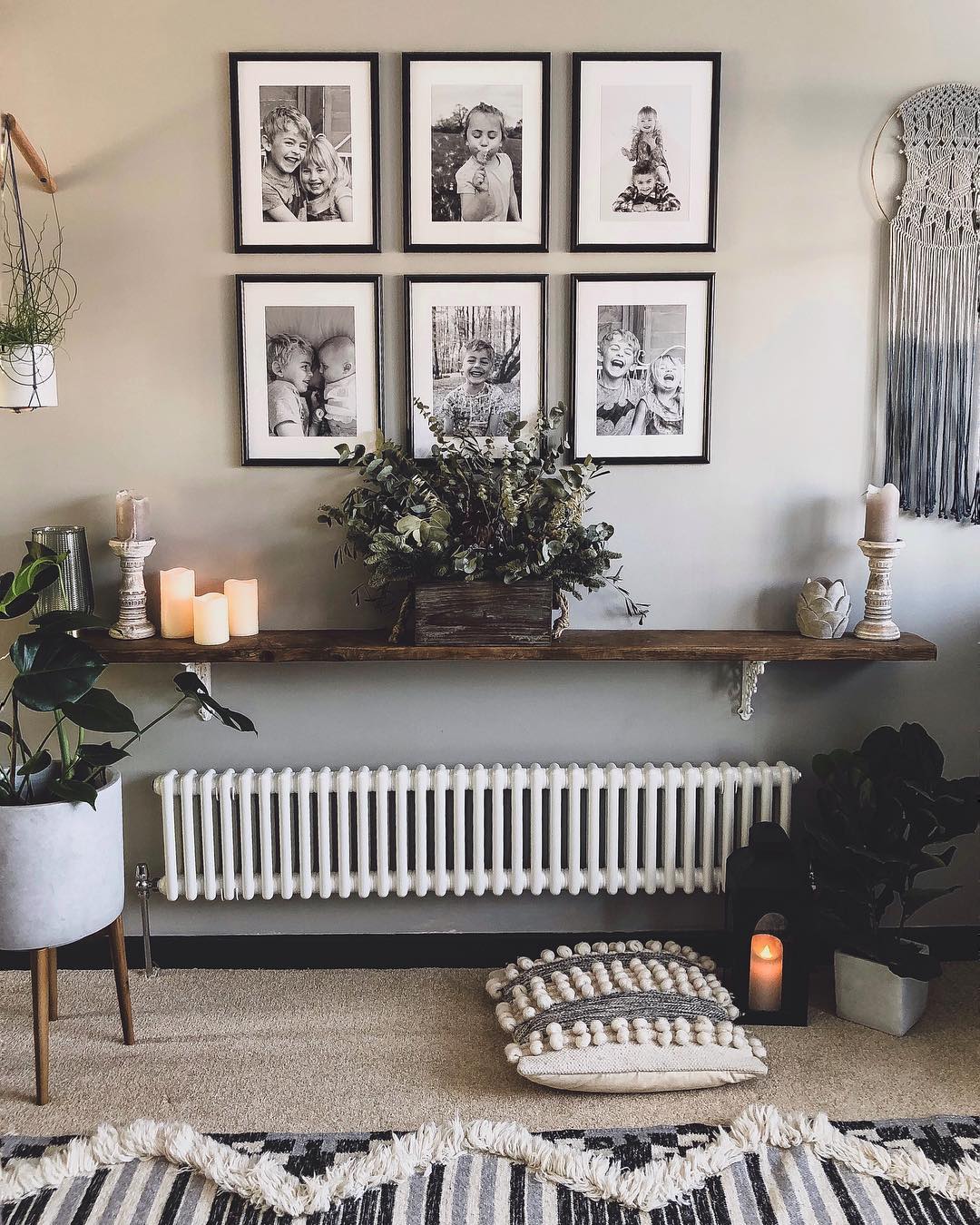 Image Via Instagram: @the_indigo_house
Combine different textures
Although your shelfie will look like a work of art if you stick to a colour palette, with texture combining opposites is definitely encouraged. For a cosy corner that draws you in you want a nice mixture of soft textiles and florals and contrasting accents like metal, stone and concrete vases or candlesticks to add depth and definition. This juxtaposing blend will bring your shelfie to life – you can almost feel how good it looks!
Think about what's above and below the shelf
When selecting what to place where on your shelf it is easy to forget what's around it. Make the most of your available space by dressing what's above and below the shelf like a Liberty window display. Seat cushions, lanterns and planters on the floor and framed photos, artwork and wall hangings above the shelf.
Make your radiator part of your shelfie
We often hang our shelves above the radiator, partly to create a disguise to conceal these boring metal boxes. But, the key to creating the ultimate shelfie is considering every detail so don't leave this one out.
Nowadays there are so many more options in terms of home heating design. So instead of trying to cover it up, why not upgrade your radiator or heated towel rail to incorporate this functional item into your décor?
From classic columns to Nordic-inspired flat panel radiators and rails, find one that you love and it will add another layer of your personal style to your shelfie.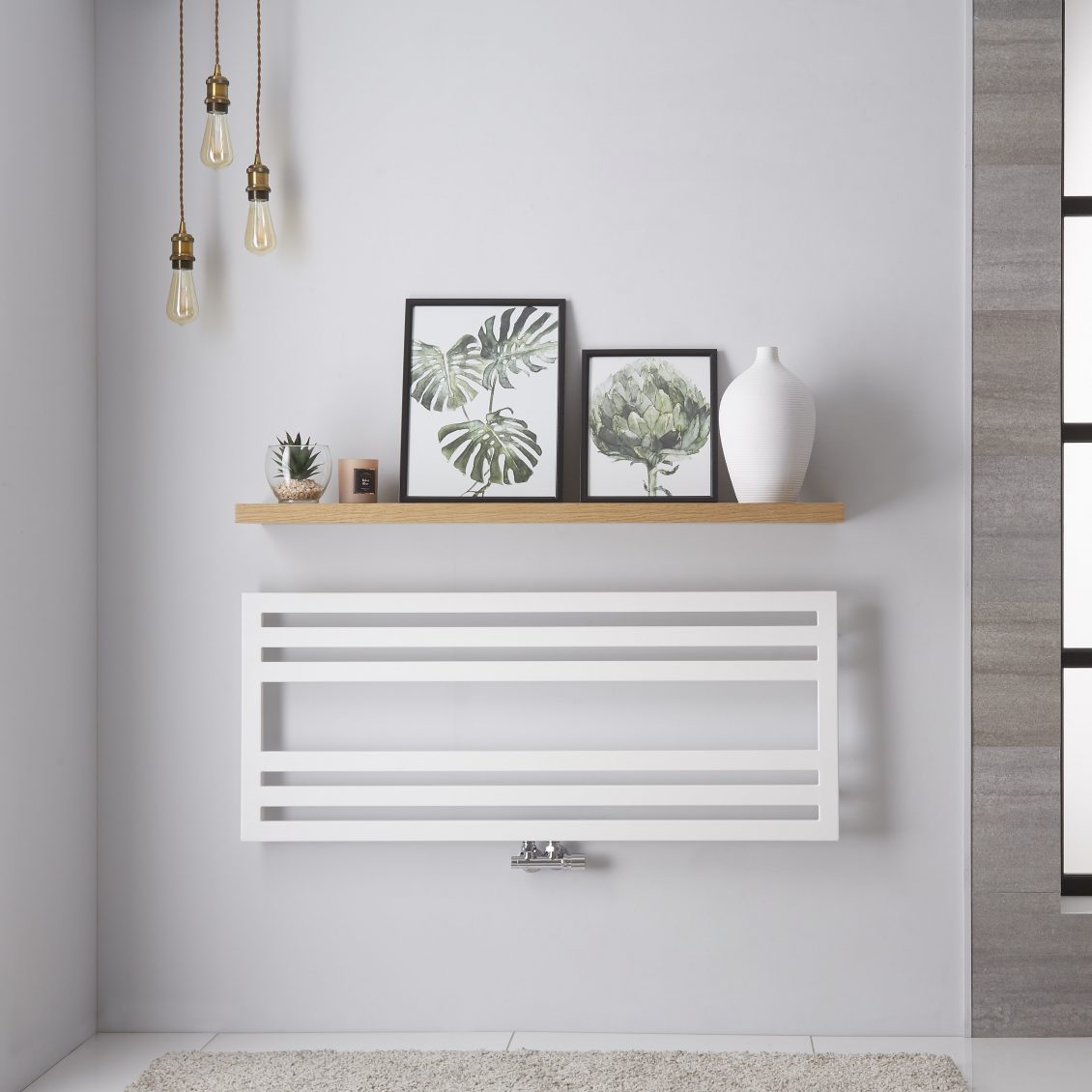 Image Via: BestHeating
Vary the height of your accessories
One simple tip to designing a visually intriguing shelfie is to vary the height on the objects that you place on the shelf. Creating differing levels will draw the eye up, down and along the shelf and create a much more interesting, dramatic and dynamic shelfie. So, go on the hunt for tall candlesticks, large frames and smaller details that are important to you.
Avoid overcrowding
It's tempting when you're wandering around your favourite homeware shop to fill your basket with things you love and end up creating a very claustrophobic shelfie. But sometimes we all know less is more. It's fine to leave some empty breathing space on your shelf and still create a beautifully considered shelfie.
Give your shelfie purpose
As well as being a beautiful feature to look at, you may need to utilise the space on your shelf for storing everyday items. If that's the case be creative with what you store these items in. Whether your shelf is in the hallway or the bathroom, hide items like keys and toothbrushes in attractive ceramic pots or decorative boxes to marry your personal style with practical functionality.
Perhaps the purpose isn't too obscure objects but to showcase them instead. Do you have a stack of your favourite books or interior magazines at the back of a drawer? Pick out a couple that matches the look you're trying to achieve and display them on your shelfie with pride.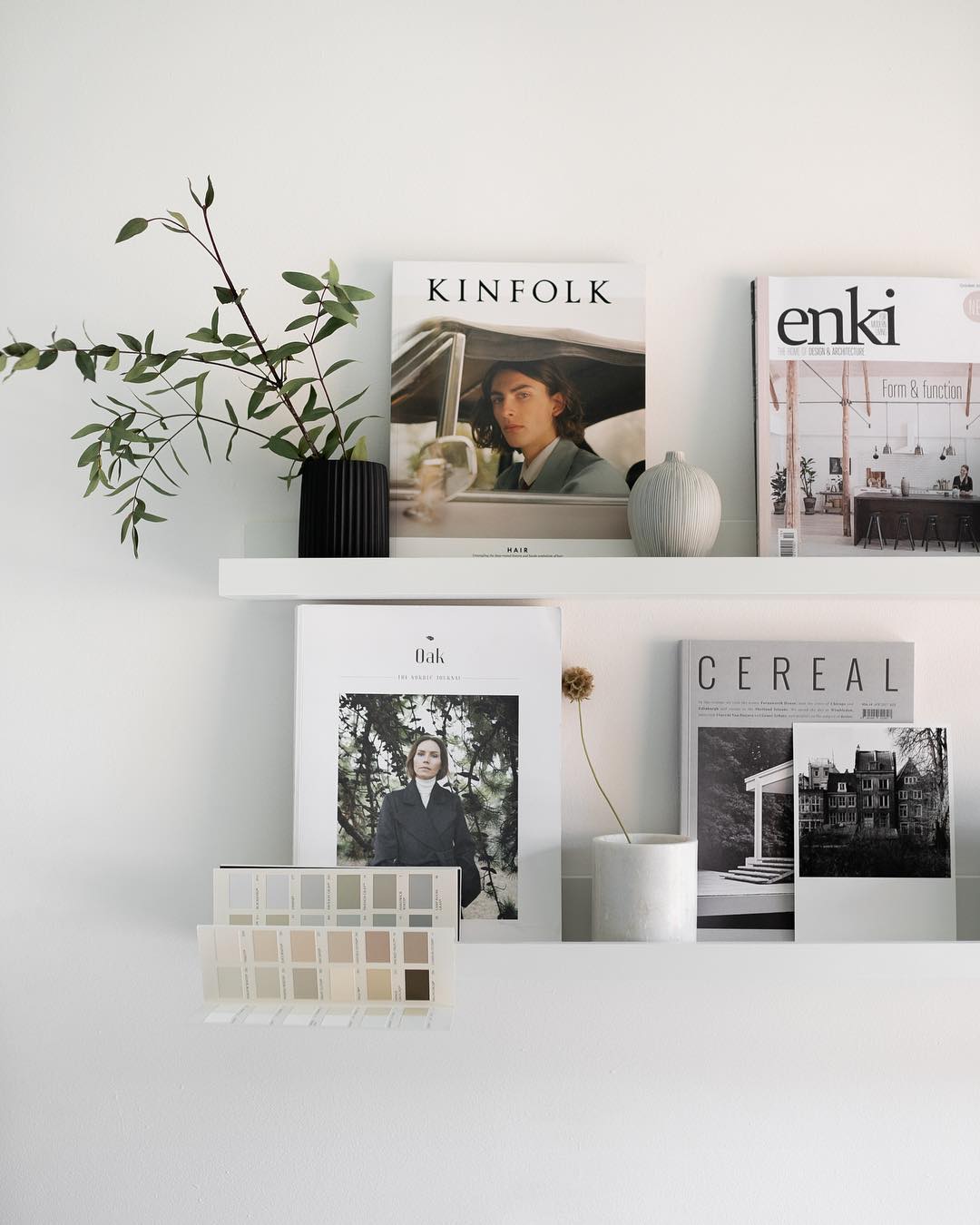 Image Via Instagram: @nordicllar 
Remember to have fun when creating your ultimate shelfie and include elements that mean something to you. Think about the purpose of your shelf, whether it's a practical feature or a picture taking statement. Consider every detail and enjoy creating a space that captures your personal style.