Do you like to keep one step ahead of the latest interior decor trends?
If your answer is yes then we recommend regularly visiting Pinterest's Insights page.  The company publish lots of useful data, including behavioural studies and measurement results.  One example is search data. The company compare what we're searching for today vs. this time last year.   All of this behind-the-scenes information tells us what's caught the eye of the platform's users and helps us spot emerging trends.
This month, Pinterest noticed that we're crushing over the colour yellow in our homes.  Specifically, pastel shades.
"Pastel yellow is perking up interiors, with searches up 73% year over year."
Pinterest.com
Planning a home makeover?  Armed with this information, you can let your friends and family think you're a trendsetter and use pastel yellow in your home before everybody else does.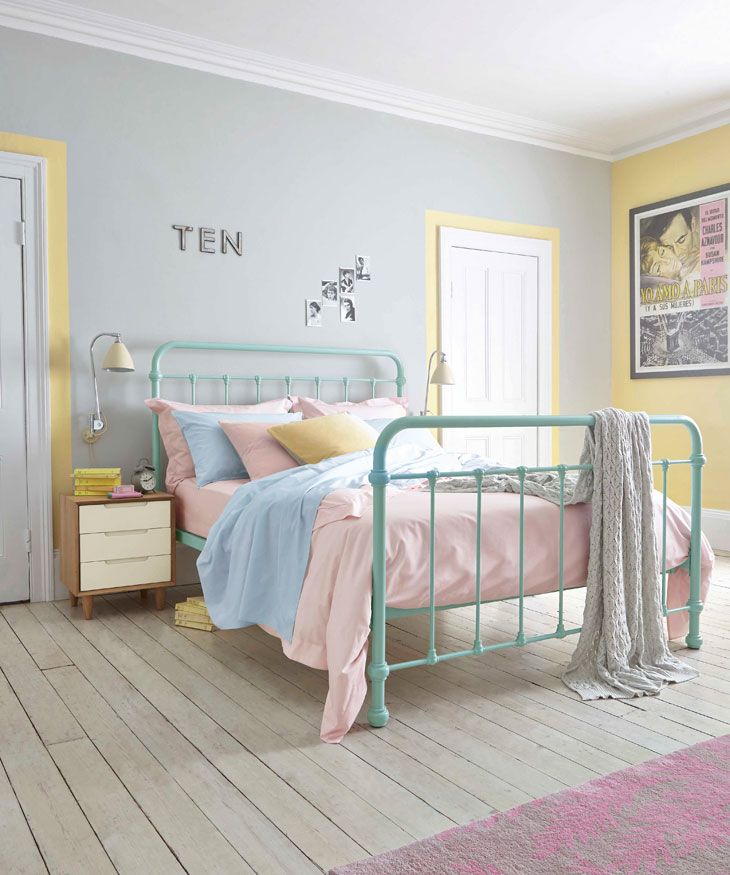 Using pastel yellow in your home:
Pastel yellow is a lovely, versatile colour that'll suit any room.   Use your favourite shade to add a cheery splash of colour to your kitchen or living space.  Or, choose it for a nursery or bedroom.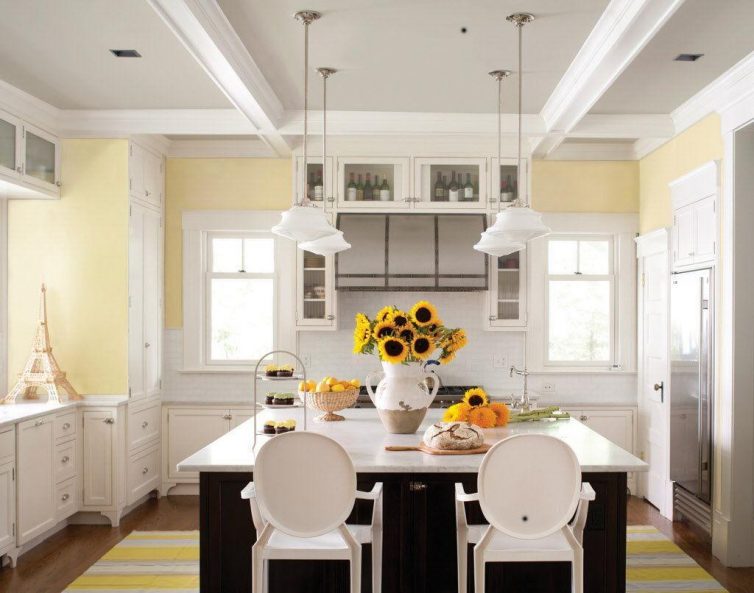 If you're feeling bold, use pastel yellow liberally: paint your room's four walls in the sunny shade.  Not so sure? Keep your walls white and use pastel yellow as an accent colour throughout your accessories and furnishings.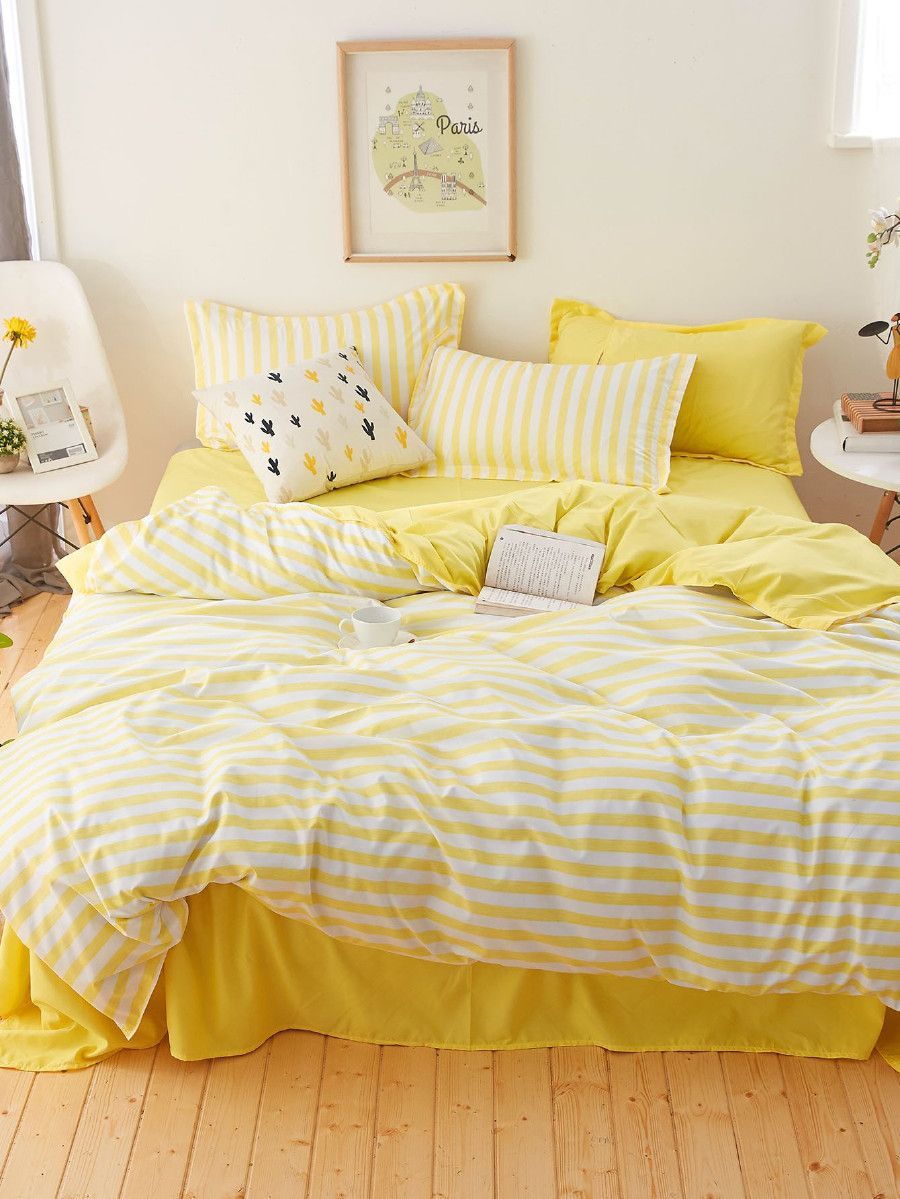 Our picks from the high street:
Looking for a little inspiration?  We've found the best of the trend on the high street to share with you below!
Lemony Paint by Earthborn

'Lemony' is just one of six yellow paint colours sold by Earthborn.   A favourite in children's bedrooms, this sorbet shade will add light and happiness to any space.
Earthborn specialise in clay paint emulsions, which are hardwearing, thick, creamy and breathable.  The paints do not emit nasty smells, require fewer coats, are VOC free and are not tested on animals.  We approve!
---
Yellow and Orange Table Lamp by Red Candy

This super trendy retro lamp will add a splash of colour to any space!  It features a lovely orange base and a yellow shade.
Perfect for your teenager's desk, or place it in your home office.
Find it at RedCandy.co.uk for £44.
---
Metal LED Lights by Cult Furniture

These fun circus-style LED lights will literally brighten up any boring old shelf in your home.  The company stock a range of shapes, letters and phrases.
We've shown the ampersand (right), but there's more available at CultFurniture.com.  Prices start at £8 (in the summer sale).
---
Primrose Yellow 'Senn' Chair by Danetti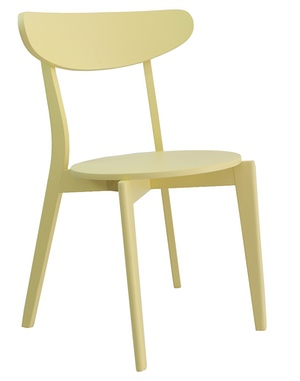 Use these primrose yellow chairs to create a friendly, relaxed dining space in your home.    The company describe the chair style as "a modern twist on the old Farmhouse style with a touch of Mid-Century design".   
We love that the chairs are made from environmentally friendly Rubberwood.
View them at Danetti.com – the chairs currently cost £23 each (was £39).
---
Thomas Kent Clock in Yellow by Hurn & Hurn

This lovely, modern clock will look lovely on any wall in your home.  We can see the contemporary design adding a little cheer into a kitchen or dining room.
Available from HurnandHurn.com for £48.