From cast iron to vertical to designer, radiators these days are often a style feature in their own right. And can effortlessly enhance the look of your existing décor.
However, sometimes, especially if you have difficult or expensive-to-move fixtures, it can be easier to work with what you've got.
''Dressing up' a radiator has become something of an art form in recent years and enables you to reinvent a functional item in your home into a stunning feature.
So, if your radiators could do with a makeover, here are some easy-to-achieve looks that won't leave you cold.
Use a cover-up
The most obvious way to hide an unsightly radiator is with a cover. They're widely available and come in a variety of designs. Whether you want to go for a country cottage-style in a crisp white or a black glass cover for a contemporary look, you can either make a statement or allow it to effortlessly blend in.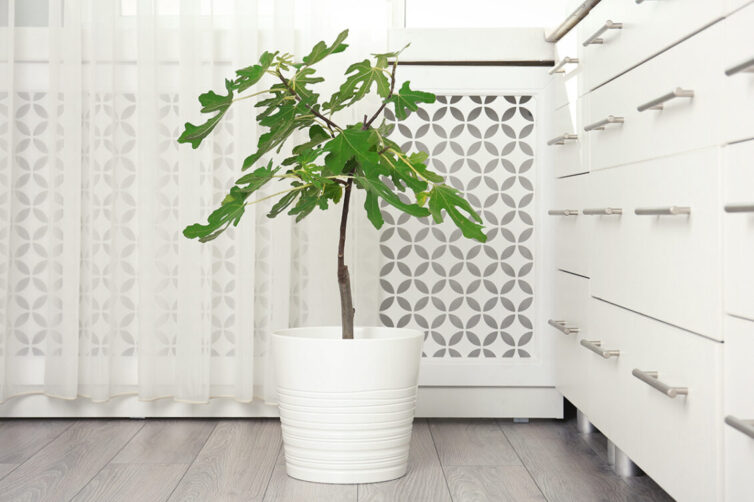 A well-designed cover shouldn't block the heat, but it's worth signing up to a heating cover plan and getting your boiler serviced regularly to make sure your radiators are working effectively.
Use it for shelving
If your radiators are in reasonably good shape but you don't like the look of them, you can simply add a shelf above your radiator.
Not only will it give you some useful storage space, but you use it to take the focus away from the radiator by adding some artfully-chosen books, family photos or a variety of succulents in different shaped pots.
Use a diversionary tactic
Create an optical illusion by painting the radiator in the same colour as the walls and then add a series of artwork hung vertically above it. This will draw the eye up and away from the radiator.
Or make a statement
Instead of trying to hide your radiator, should you be drawing more attention to it? A bog-standard radiator can be totally transformed by painting it in a contrasting colour to your existing décor.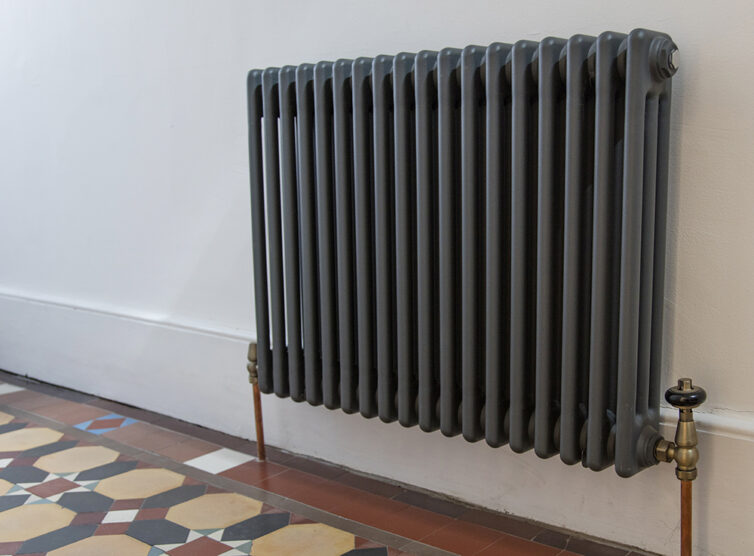 Think black in a room of white, navy blue to complement grey walls or even antique gold with olive green walls. Just make sure you use paint that is suitable for use with high temperatures. 
Add a table
If your radiator is hogging a good portion of floor space in a small room, you can slide a console table over it. Not only will it hide the radiator, it can double up as a bedside table or desk. Go for a table in the same colour to neutralise the look of the radiator.
Renovate a cast-iron radiator
The 'traditional' cast iron style is very popular, so if you've inherited some originals with your house, consider yourself lucky. And with a little bit of tlc they can look stunning. If you like the look but don't have them in your home, you may be able to pick up some second-hand ones on Gumtree or other local online marketplaces.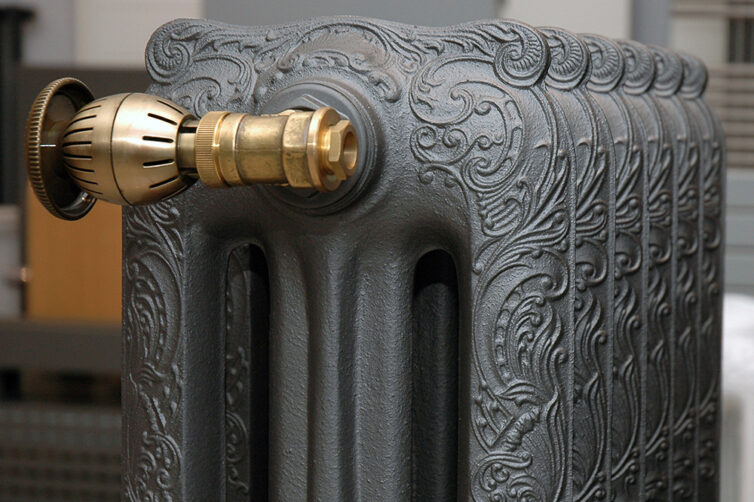 Depending on the condition of your radiators, be prepared to put a bit of elbow grease into restoring them. First, you'll need to remove any existing paint layers before thoroughly cleaning, priming and painting them your preferred colour. But, we're sure you'll agree the finished look is worth the hard work.