Following national Right to Build Day, the government has announced it is reviewing laws to make it easier for people to build their own homes.
Around 15,000 self build homes are completed each year, but while that's a 50% increase in the last two years, the UK still has the lowest number of self build and custom build numbers in Europe. By reviewing current registers and policies, the government is hoping to change this, helping more people get a foot on the housing ladder whilst also working towards addressing the country's housing shortage.
But is a self build right for you? Or could it be more DIY SOS than Grand Designs? We explore a few of the most popular reasons for embarking on your own self build project. Here's what you need to know.
Control over design is the biggest motivation behind self builds
Research shows that 1 in 3 UK adults are considering a self build project in the future. Of more than half of these people (51%), the ability to have more control over the design and layout of their property was the biggest incentive.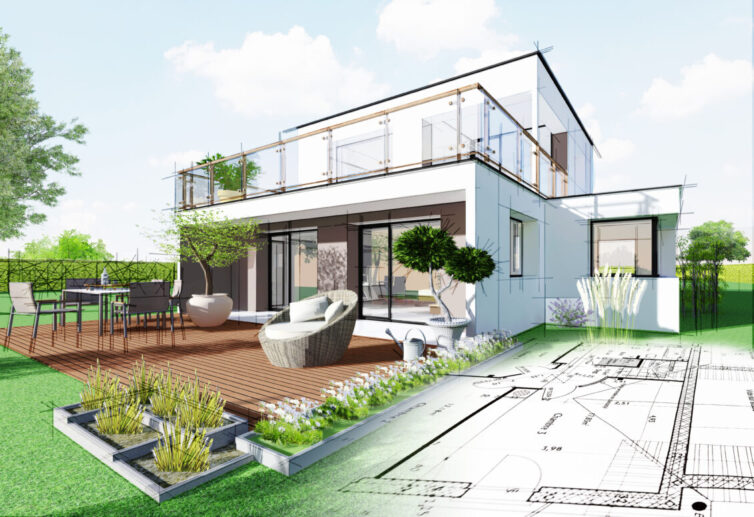 Whether you're searching for your first home or your forever home, it makes sense to prepare a list of 'nice to haves' (those elements you're looking for in a property but would be prepared to compromise on), and 'must haves' (those you simply aren't willing to budge on). If layout and design are among your top priorities, a self build might just be for you.
A self build is the most direct route to creating a home that perfectly fits your wants and needs. That could be on a purely aesthetic basis, for those who have a clear vision in their minds of what their space should look like, or there could be more practical factors behind your decision, such as a home tailored to disability requirements, or a more accessible property that can support you better as you get older.
Whatever your reason, self builds can be a really viable option for people with a vision and creativity who are interested in designing their own home, within a reasonable budget too.
Being more eco-friendly also factors in people's decisions
As a nation we're becoming more environmentally conscious in everything we do, and that extends to the homes we live in. Research shows that 28% of people considering a self build project were most interested in being able to make environmentally-friendly decisions about materials and the build process.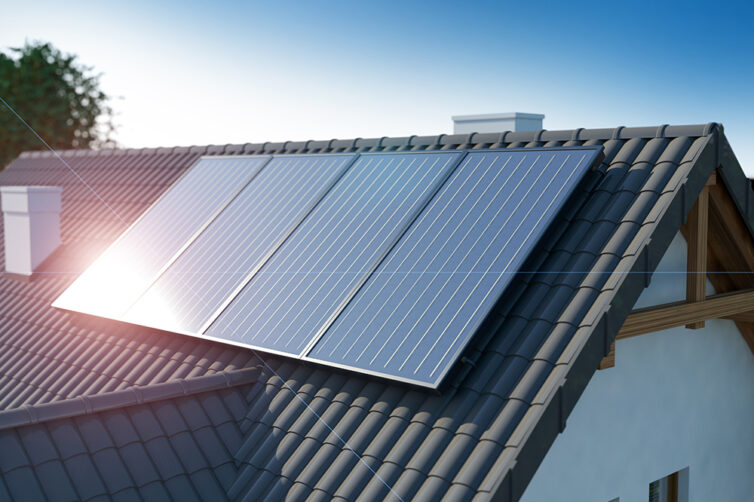 Creating your own house grants you the opportunity to design energy-efficient, cost-effective features from the off. This could be anything from solar panels, to triple glazing, excellent insulation, or just making the effort to obtain materials from local, renewable sources.
For those really keen to take sustainability to the next level, why not consider a brownfield site when looking for a suitable plot? A brownfield site is land that has previously been used for commercial, residential or agricultural purposes. While the process can take slightly longer, it's a great way to preserve the country's green open spaces and breathe life back into communities.
Financial reasons are also an incentive for some self builds
A self build project can be a great way of creating the perfect home you might not otherwise be able to afford, and you're also likely to be able to afford to build a larger home than you could buy with the same budget.
Some of the aforementioned energy efficiency measures can also add real value to a home, as well as significantly reduce your running costs, through lowering your heating and electricity bills for example. In fact, 17% of those planning a self build cited financial reasons as their biggest motivating factor.
But what's important to be aware of when budgeting for your new home is how the classification of your build is likely to affect your mortgage application. Most lenders will require you to take out a specific self build mortgage (even if you're 'only' doing major renovations) rather than a standard residential product. Working with a lender who operates a manual underwriting approach can be beneficial in this instance, and it can be a good idea to seek advice from a mortgage intermediary who has experience in this area too.