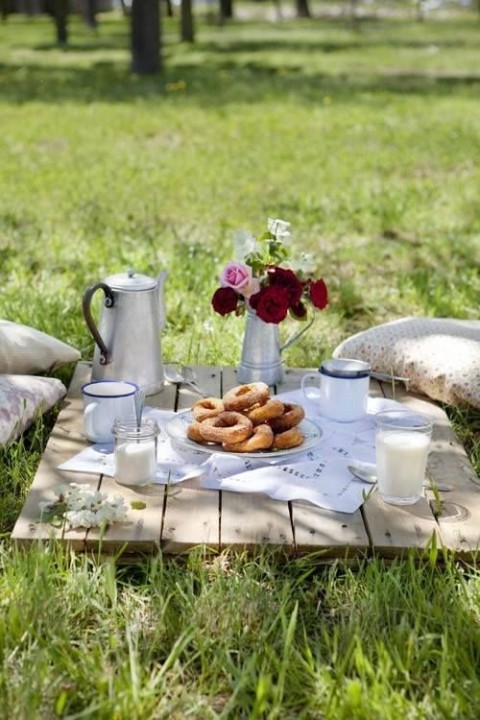 London is full of bustling business professionals, office towers, red buses and overcrowded tube stations. What many people do not see is the great number of open, green spaces, free to the public which London has to offer.
From the 13th to the 21st June 2015 the nation celebrates National Picnic Week! For those busy working or who live in one of the many high rise apartments in the city we have compiled a list of the top green spaces that you can enjoy while on a lunch break, day out or simply a stroll.
We have even gone to the trouble of listing the closest tube station to show how easy it is to reach these fantastic communal parks.
Hampstead Heath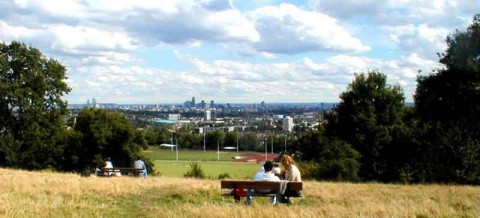 Image Source: www.hampsteadheath.org.uk
Closest Tube Station:  Golders Green, Hampstead Heath or Kentish Town
'The Heath' as it is known is one of the oldest areas of common land in London dating back to 986 and it is even mentioned in the Doomsday Book of 1086.
This open space, although much smaller than back in the 9th Century, encompasses 790 acres of land, athletics track, education centre, and three free swimming pools and a Lido!
If you are not the sporty type the park offers one of the best views of London standing at one of the highest points in the city.
The Heath also has a recognised status as one of London's best places for wildlife.
Queens Park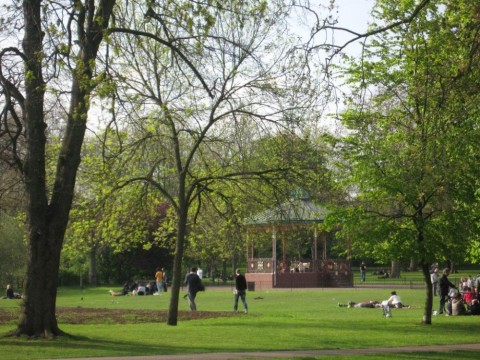 Image Source: www.qpark.org.uk
Closest Tube Station: Queen's Park
Queens Park, named after Queen Victoria in 1887, is also a registered charity.
The 12 hectares of space, although far smaller than the likes of Hampstead Heath, provide a green space in one of London's most densely populated areas.
The park includes a tennis court, pitch and putt course, ornamental garden, paddling pool, and café.
Postman's Park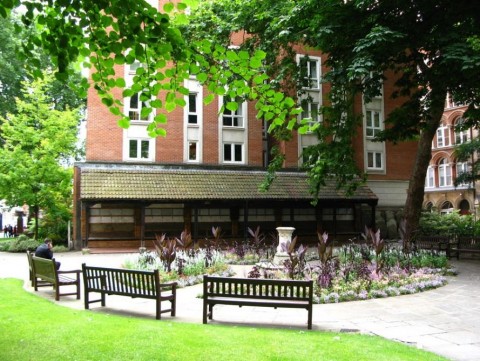 Image Source: www.londontown.com
Closest Tube Station: St Paul's
This scenic park was named after the postal workers who spent lunchtimes in the gardens close to the General Post Office. The park provides a great ground for picnicking and was the focus of the movie blockbusters Closer in 2004 with Julia Roberts and Jude Law.
If you are not a film buff you may enjoy the impressive 'Brookfield Bug Buddies' insect hotel. A specially built, environmentally sustainable, award winning structure built for urban invertebrates.
St Dunstan in the East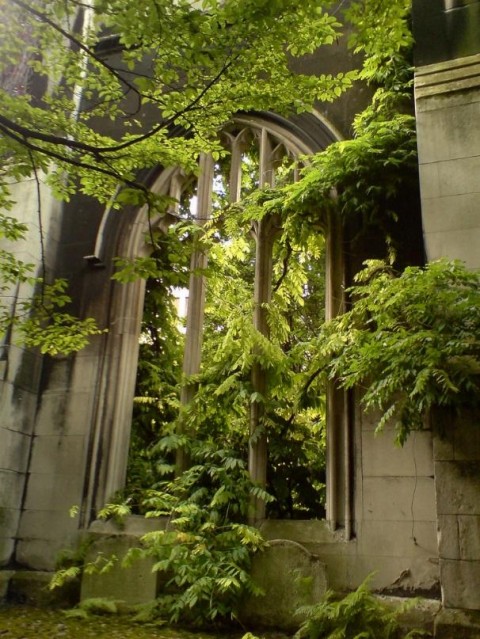 Image source: www.gardenvisit.com
Closest Tube Station: Monument or Tower Hill
This popular space was opened as a garden in the 1970's, one of the more recent additions to London's green spaces. Originally the Church of St Dunstan stood on the area but after damage from the Great Fire of London and the Blitz in 1941 the church went into disrepair and in 1967 it was decided that the ruins would be used as a garden area.
Those with green fingers will really appreciate this green space, rich with flowers webbing through the ruins.
The Green Park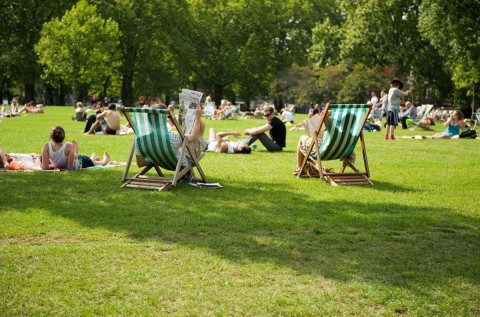 Image Source: www.royalparks.org.uk
Closest Tube Station: Green Park or Hyde Park Corner
Green Park is one of the smallest royal parks in the city centre with just 40 acres. It lies next to Buckingham Palace and is a popular location for picnics.
This park opened to the public in 1826, previous to then it was an enclosed area used as a hunting ground by King Charles II.
Although the area is smaller and has just one kiosk for refreshments the location is so central it is perfect for those wanting to take part in the 'Picnic Week' during a lunch hour with use of some very British striped deck chairs for hire.
St James's Park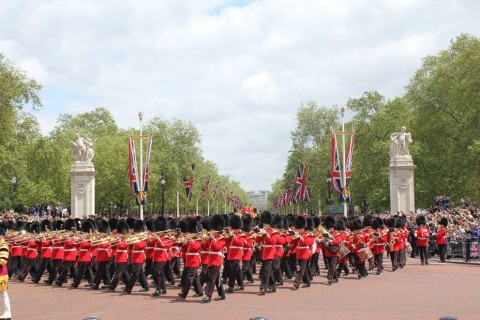 Image Source: www.royalparks.org.uk
Closest Tube Station: St James's Park
Another of the eight royal parks in the city, St James's Park is also the oldest.
Originally the park was founded by St James Palace as a deer park. In the 17th Century George IV requested a central lake which to this day is home to numerous species of birds like the wildfowl, pelican which are feed daily by handlers.
The park is also used for the Annual Trooping of the Colour.
Hyde Park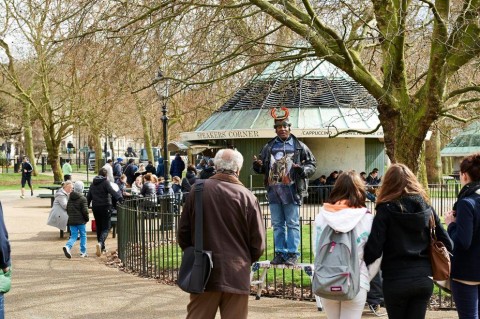 Image Source: www.royalparks.org.uk
Closest Tube Station: Lancaster Gate and Marble Arch
This is London's biggest royal park at 350 acres which equates to approx. 1.5 miles long and 1 mile wide. The park once owed by King Henry VIII was opened to the public in the 1600's but during that time only very high class members of society were allowed to enter the parks enclosures.
It is the home to landmarks including Serpentine Lake, Speakers Corner and Diana, Princes of Wakes Memorial Fountain, but what it is perhaps best known for in recent times is as a popular location for mass demonstrations, the Christmas Winter Wonderland and live music events.
The park also offers a volunteer run electric buggy service. 'Liberty Drives' are small sightseeing buggies driven by volunteers around the parks which do not charge a fare, but ask for a donation.
National Picnic Week runs from Saturday the 13th June to Sunday 21st June you can find out more here www.nationalpicnicweek.co.uk.
Author: Ahmed Al-Ansari, Media Manager at Morgan Pryce, commercial property agents in London
Main Image Source