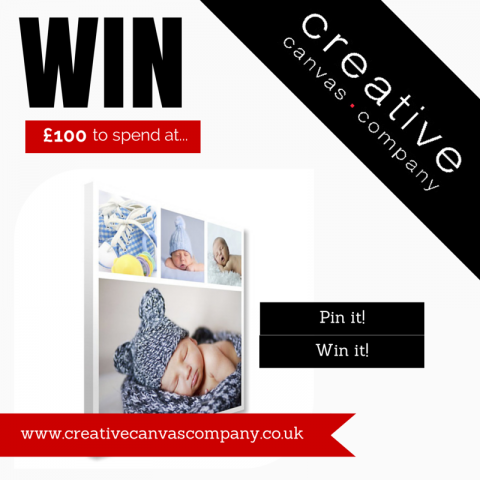 Pinterest competition: Win £100 on a canvas of your choice from the Creative Canvas Company.
---
The rules are simple – to start follow Creative Canvas on Pinterest.
Then create a Pinterest board called "#mycreativecanvas Inspiration" with inspiring images that you would love to see on your wall.
Pick and repin 5 of more images from the Creative Canvas #mycreativecanvas boards.
To enter you have to leave a comment on the official blog post.
On Creative Canvas £100 could buy a large 60″ x 40″ canvas, or a combination of smaller canvases which start from £20 each (great from Christmas gifts!).
Good luck, and we will post our board here as soon as it is ready.
Be quick! The closing date of the competition is Wednesday next week: 8th October.
---
To enter and for the rules check out the blog post here.