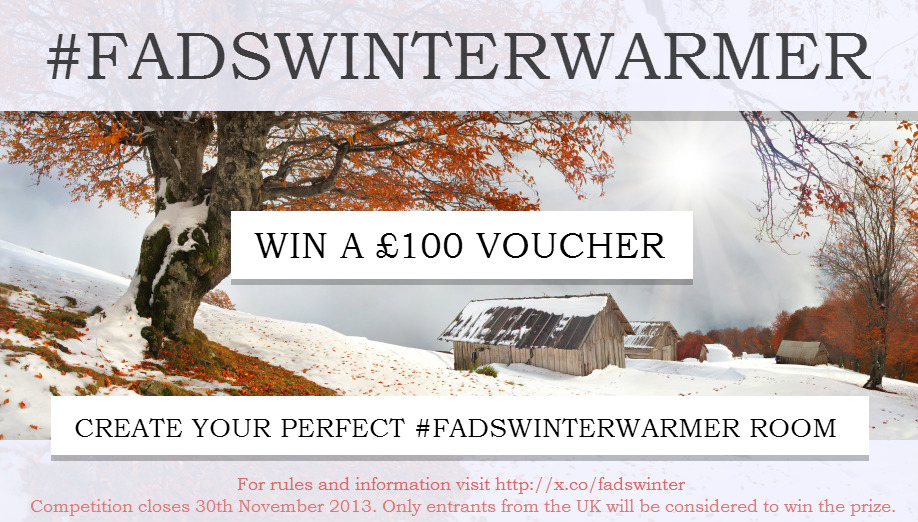 Looking for a change in your home décor this winter? Online furniture retailer FADS are giving away a £100 gift voucher to spend on their website in conjunction with photo-sharing website Pinterest.

With the UK braced for a stretch of cold weather, the opportunity to reinvent the layout of your home appeals to many people. FADS offer a large range of modern and contemporary furniture items at affordable prices, suitable for every room of the house. From beds and wardrobes to tables and chairs, the company has offerings to suit any of your decoration needs.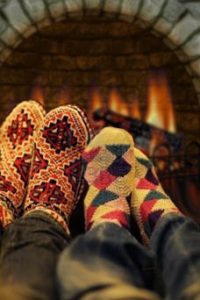 As winter approaches and some homemakers look towards a new, warmer feel to their rooms, a £100 voucher can be a great way to get you going. This competition requires more effort than most others, although this may put potential rivals off and give you a better chance of winning.
Firstly, you need to be clued-up with Pinterest. This is a site where users can collect and manage their ideas on a personal page in the form of images, videos and text. The concept is to share these 'pinboards' with other users and spread your ideas. The theme of your page can be anything you feel necessary, from a collection of holiday pictures to an assortment of your favourite classic cars.
With this in mind, FADS are asking that you produce a page with your favourite furniture items from their winter collection, with your own individual touches added to make the board attractive.
Under the title #FADSWinterWarmer, your page should include at least three items from the FADS.co.uk website but also stand out from the potential competition. You are also required to share your board with your followers and tag each of your pins with #FADSWinterWarmer and #Winter so that FADS can spot your entry.
For full terms and conditions check out the competition page and also their example board on Pinterest here for a better idea of how to get started.