Interior design and furnishing specialists FADS have today launched a competition giving customers the opportunity to win a fantastic Transformers wallpaper mural. Perfect for fans of the action film franchise, the mural depicts the series' best-loved characters including Bumblebee and Grimlock.
With the new film Transformers: Age of Extinction currently thrilling fans in cinemas around the world, there has never been a better time to show your appreciation of the series born from the legendary 1980s toy range.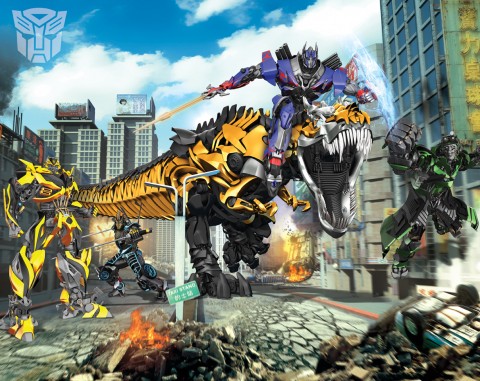 To be in with a chance of winning the prize, FADS are challenging entrants to channel their inner interior designer and produce a Pinterest board depicting their perfect children's bedroom. The bedroom designs need to be centred around the Transformers mural and include other stylish products from FADS.
The FADS blog has more information regarding the competition here, including rules for entry and a few handy tips.
The four Transformers films have grossed just short of $3 billion in the box office, but with the latest instalment being less than a fortnight old, this figure could soon be smashed. Michael Bay's films have become famous for their action scenes and visual effects as well as the acting skills of Mark Wahlberg and Stanley Tucci.
Released just last month; Transformers: Age of Extinction sees the Autobots hunted down by a secretive faction of the CIA headed by a paranoid chief.
Enter the FADS Transformer Wallpaper Mural competition, here.