Due to ongoing economic uncertainty, many people are now choosing to extend and make improvements to their existing homes, rather than moving to a new place. Walk down almost any given street in the south-west of England, and you're bound to see some evidence of this.
It seems that everywhere you turn, there's an extension or loft conversion being built. We here at Culture South West think that this is a really exciting phenomenon, and we think that more people should get in on the act.
Making improvements to your existing home allows you to get really creative. You'll also get to work closely with professionals who are experts in the field of home decor and interior design. The end result is often surprising, always eye-catching and most importantly, completely unique.
One of the most popular types of home improvement at the moment is adding a conservatory or sunroom to the back of your house.
For those of us living in the United Kingdom, this is a really wise move. The great British weather means that we don't always get to enjoy as much time in our gardens as we might like. So a sunroom isn't just a way of creating more space. It's also a way of making the most of your back garden no matter what the weather.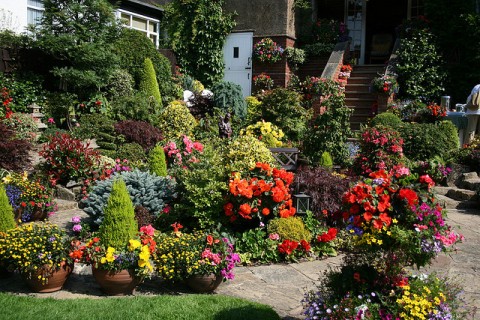 Now, when it comes to decorating sunrooms, we think that there's nothing quite so fitting as opting for an outdoor theme. So, we've come up with some simple tips to show you how to achieve the look, on even the tightest of budgets.
Natural Fabrics & Materials
Adding natural fabrics and materials such as wool, wood and stone is one of the most effective ways of bringing the outside in. Such materials will perfectly complement the natural shades and tones of your garden.
Neutral Earthy Shades & Tones
When choosing your colour scheme, if you really want to evoke a sense of the outside opt for neutral, earthy shades and tones. Duck egg blues, soft pastel greens, rich browns, and deep reds are all colours that you're likely to see in your garden. Soft furnishings and accessories can also be updated to reflect the changing of the seasons.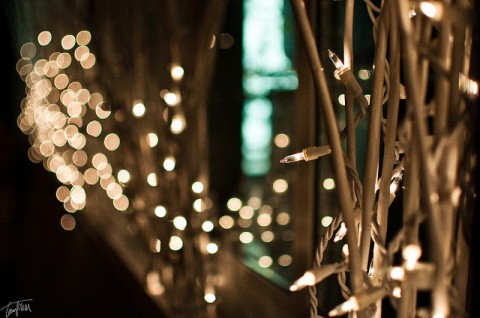 Indoor & Outdoor Lights
We can't get enough of fairy lights, whether it's Christmas or any other time of year for that matter. Now, the key is to not go overboard, however tempting it may be. The look you're going for is subtle and sophisticated. You don't want your sunroom to end up resembling Santa's grotto.
Fairy lights nowadays come in all different shapes and sizes. So you could go for white lights in a flowery design for indoors and then save the neon colour for the garden. Putting lights in the garden as well will create a sense of symmetry and flow.
Plus, having a feature like this will also provide a nice feature that will draw the eye, and add interest.
Natural Fragrances
Oil Burners and incense sticks are affordable accessories that will help provide the perfect finishing touch to your sunroom. You can buy essential oils such as lavender, rosemary and mint to help fill the room with earthy natural scents.
You need to be slightly more careful when it comes to burning incense though. Some people do find that the smoke they give off can irritate their eyes and throat.
If you're also particularly sensitive to strong smells, you may be better off opting for a more subtle fragrance. Scented candles are one option, or a plug-in air freshener would work just as well. But, remember whatever you do, never leave a candle flame unattended, not even for a second. After all, the last thing you want is to see your beautiful new sunroom going up in flames!
Outdoor Scenes and Landscape Artwork
If you decide to add any artwork, then try and opt for landscape scenes and different artistic impressions of the outdoor world. You can find some delightful pictures of wildlife and old-fashioned farming scenes, which won't cost you a fortune to buy. You just have to know where to look!
If your budget is a little tight, it's not uncommon to find an artistic treasure or two at a charity shop, or even a car boot sale.
Remember, one person's trash is another's treasure. So it's always worth having a quick look, because you never know what you might find.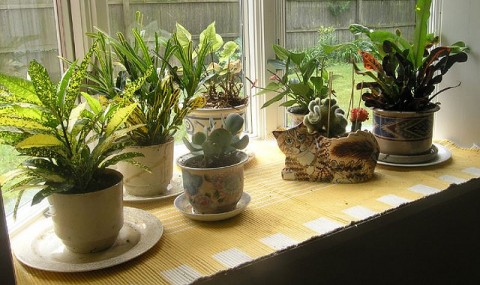 Plant Life
Some people choose to decorate a room according to the principles of the ancient Chinese art of feng shui. It's a way of creating a tranquil and balanced space that allows energy to flow freely around the room. Part of the philosophy states that putting something living in a space helps to balance out the energies in that room. Indoor plants also help to improve the air quality in our homes. So, as well as being aesthetically pleasing, they'll also help to keep your sunroom fresh and fragrant, and make your house a healthier place to be.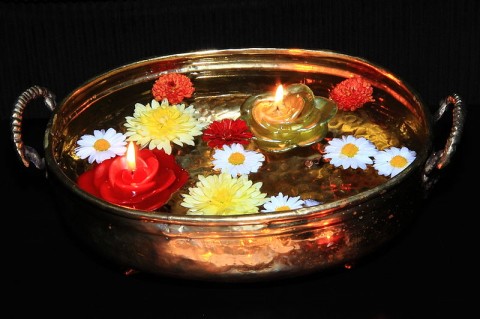 Water Feature
Water features are more commonly seen in the garden. But we think that they can provide just as much aesthetic appeal when placed indoors.
We're not saying that you should put a fountain in the middle of your conservatory. Instead, try filling an attractive glass bowl with water, and then add a few petals from seasonal flowers, preferably from your garden.
Weigh them down with some glass stones, which you can pick up from all good hobby or craft shops. Then finally light some floating candles, to help create a serene and tranquil atmosphere.
Mirrors
Lastly, place a few mirrors of varying sizes around the sunroom. This is a way of not only reflecting the natural light, but if you place them well, they will also reflect all the colours of your back garden. It's also a sure-fire way of helping to open up the room and create an extra sense of space.
So, why not have a go at implementing some of our easy tips? Then even if it's tipping down with rain, you can still enjoy your garden in the comfort of a now beautifully decorated sunroom.