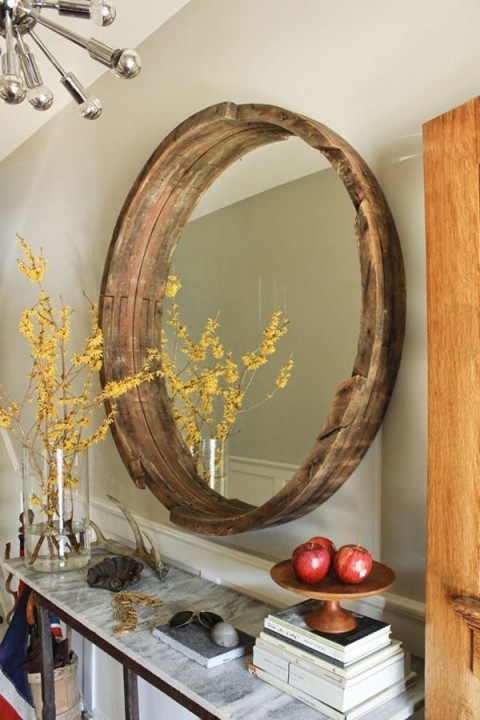 For thousands of years, men, women and children around the world have been using mirrors for personal grooming purposes. Another popular use for mirrors is to adorn walls and furniture in our homes.
Mirrors are available in a number of different shapes, sizes and styles, and you will be hard pressed to find a mirror that doesn't fit the style or theme of any room in your home!
If you are considering purchasing a mirror for your home but you are stuck for ideas on what style of mirror to buy, then you need to check out some of these interesting and unique-looking mirrors for the home. You can sometimes find some of these unique mirrors at Aldgate Home, as well as in your local antique stores or even in the occasional car boot sale!
---
Dirt Bike Mirror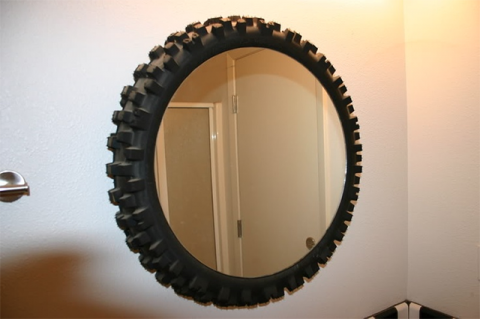 Image source: Carrie Doris (via Pinterest).
If you are an off-road motorbike rider or enthusiast of the sport, then what better way to celebrate your love of this fun activity than to have a round mirror with a dirt bike tyre wrapped around it?
Whilst it's not in any way antique or classical-looking, you won't deny that it's certainly a unique style of mirror. I guess the benefit to having such a mirror is that the tyre will protect it if it accidentally drops to the ground vertically!
---
Spectacles Mirror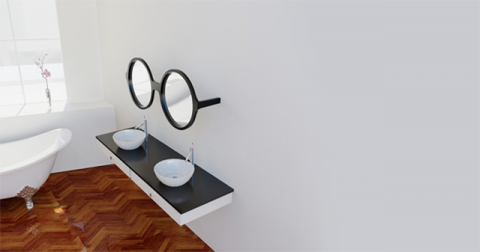 Image source: Eve Lambert (via Pinterest).
Where on Earth did I put my glasses? Oh yes, they're in the bathroom!
Should you be thinking of having a his 'n hers pair of sinks installed in your bathroom, you might want to opt for an interesting-looking spectacles mirror. Designed by Russian designer Maria Yasko, this pair of mirrors is based on a retro pair of spectacles. Pretty cool, huh?
---
Rustic Mirror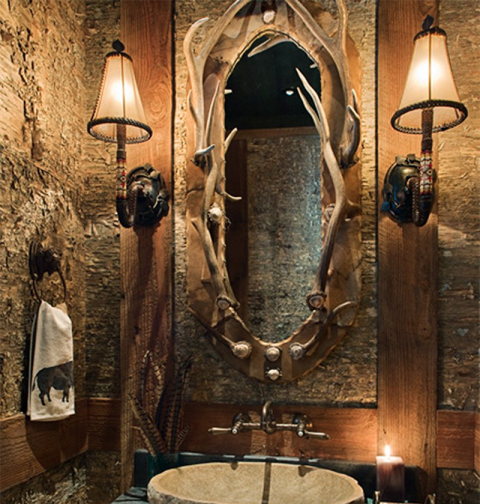 Image source: Caroline Findlay (via Pinterest).
Normally mirrors don't have much in the way of decoration on them, but this one is certainly an exception to the rule! It is adorned with antlers that have been shed by various animals.
---
Ruler Mirror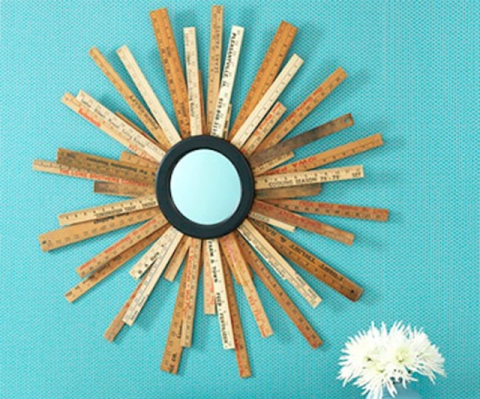 Image source: Chris Diane Lynn (via Pinterest).
A lot of people tend to put their own unique mark on their home furnishings, and one such way is for them to create a bespoke wall mirror.
In this example, someone has taken a small mirror and connected a number of wooden rulers to it, which kind of gives the effect of it being a bit like a sunflower (sort of). I think it's pretty cool, personally, and is a great idea for those with a huge surplus of wooden rulers.