The British love of gardens and gardening has increased considerably since the start of the pandemic.
Creating an outside space is important for many reasons. Gardens help you relax, plus during the toughest times of the pandemic it enabled family and friends to socialise in a safer environment.
If your garden is in need of some TLC, look at bringing it back to life with environmentally friendly options. Climate change is still a highly pressing issue, after all, so by creating a garden that's as eco-friendly as it is beautiful, you will help do your bit to keep the planet in shape.
This article is designed to help you do exactly that, while at the same time, highlighting a handful of effective methods to embrace sustainability during the redesign of your garden.
Invest in plants… and lots of them!
A garden wouldn't be a garden without some form of greenery in it. Therefore, if you're wanting to add a splash of colour to your garden, you're going to need to invest in several plants, trees and flowers.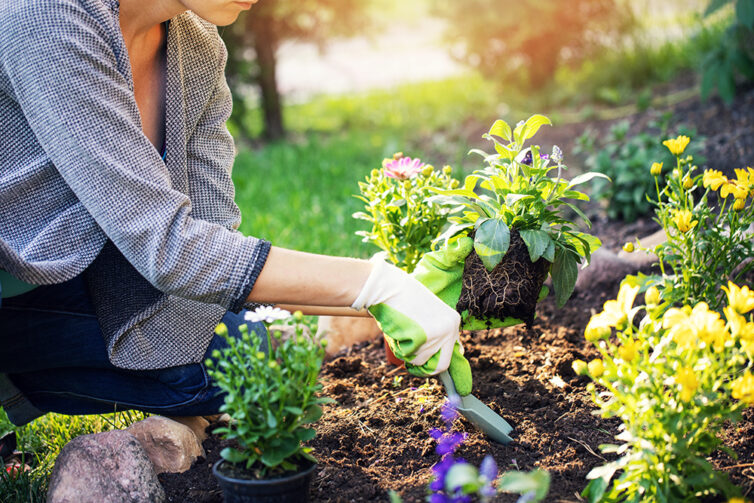 From a sustainability point of view, plants are a highly effective solution, providing all sorts of pollinating insects and wildlife with a habitat, generating food and ensuring the long-term health of a variety of environmental systems.
What's more, leafy green plants play a pivotal role in maintaining the overall atmosphere and air quality, converting harmful carbon dioxide into the oxygen we all need to stay alive.
As such, by investing in a few plants for your outdoor space, you could actually notice your health start to improve over time as well.
Utilise nature, grow your own, and recycle
While it may be tempting to go out and buy a brand new hot tub or a set of rattan furniture, neither of these are particularly sustainably produced. But have no fear – there are a number of alternative and much eco-friendlier options capable of transforming your outside space.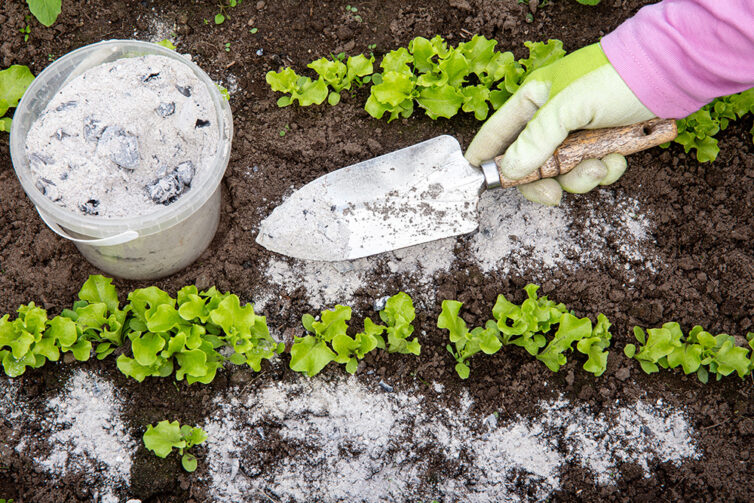 Natural pools, for example, are a great way of adding a luxury swimming pool to your home, while utilising nature at the same time.
These pools use a specific reed bed system that naturally clean and aerate the water, creating a natural, self-sustaining solution. This, in turn, creates a conservation area for wildlife, allowing you to relax in the knowledge that your pool isn't harming the environment.
Alternatively, why not think about investing in some of the ideas listed below:
Install solar lighting
Light your garden up with the power of the sun using solar lighting. To amplify your lighting get an old mirror and place the lighting in front for a gorgeous glow.
Invest in renewable energy
If you're really looking to go the extra mile, renewable energy solutions like solar panels and ground source heat pumps are a great way to generate your own home's power.
Build a compost heap
Food waste is a huge issue across the globe but, by installing a compost heap in your garden, you can not only help your plants grow more quickly but you'll also help sustain the planet for longer as well. With some DIY skills you can reuse pallets to create a structure.
Reuse materials
Take a second look at the material already in your garden, in the shed, skip or from your local reclamation yard. With some imagination you can reuse many materials to add some character and focal points to the garden. Ever considered turning an old bathtub into a pond?
Create a crop garden
While on the topic of food waste, rather than buying produce from your local supermarket, why not grow it yourself by creating your very own crop garden?
Only purchase sustainably sourced products
When it comes to upgrading the look of your outside space, the chances are you're going to need to invest in some form of outside furniture. And, generally speaking, these will largely be manufactured out of wood.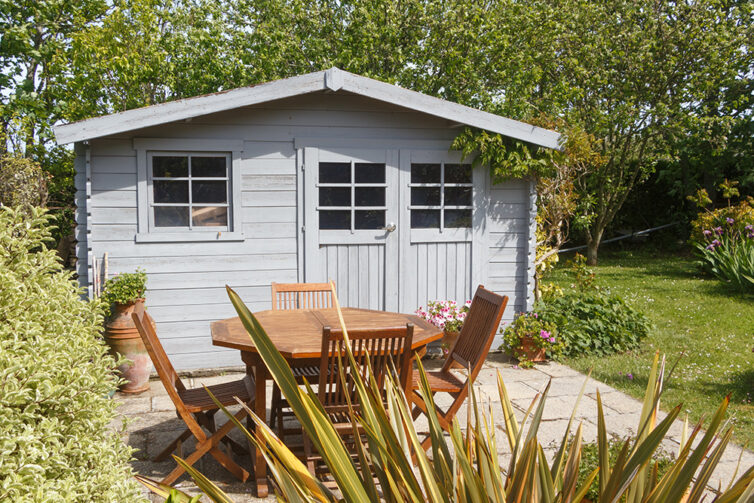 Therefore, when deciding on which types of furniture to buy – or which suppliers to purchase from – make sure to check whether the wood has been sourced sustainably or not.;
Wood that has been sourced sustainably is defined as renewable because it has been taken from a landscape managed by a forest steward, whose job it is to prevent damage to eco-systems, watersheds, wildlife and trees.;
This, in turn, helps combat the problem of deforestation – a growing issue that continues to decimate the homes and livelihoods of much of the world's wildlife.;
You're ready to transform your garden into an eco-friendly sanctuary
While the thought of centering your garden's redesign around sustainability may sound complicated and expensive at first, it's actually a lot more straightforward to do than you might think.;
It's also incredibly important. Without all of us both individually and collectively changing our behaviours, the world as we know it could forever be changed.