We've all seen in the media that we should be choosing sustainable alternatives in the bid to fight climate change, but knowing which options are right for our individual needs can be tricky.
Solar power is a renewable energy source that many homeowners have adopted in recent years, and with good reason. It offers numerous advantages for your property, your wallet and the planet as a whole. Here are just a few of the advantages that installing solar panels on your home could offer.
Facilitate a greener home
Sustainability is more important than ever, and it's something that factors in to a lot of homeowners' decisions. Fossil fuels are a finite resource that damage the planet, so choosing renewables that are cleaner and better for the environment offer an eco-friendlier solution. Solar power is a renewable energy source that is far cleaner than conventional energy sources, as they don't emit any harmful gasses or pollution. This means you can rest assured that the energy you're using isn't causing further damage to the planet which can be a huge relief for those keen to minimise their carbon footprint.
Works with different property styles
Depending on your property, not all renewable sustainable solutions will be viable. If you don't have much outdoor space, for example, then ground source heat pumps might not be a practical solution for your home, and terraced properties might not benefit much from solid wall installation as the amount of outside wall will be smaller.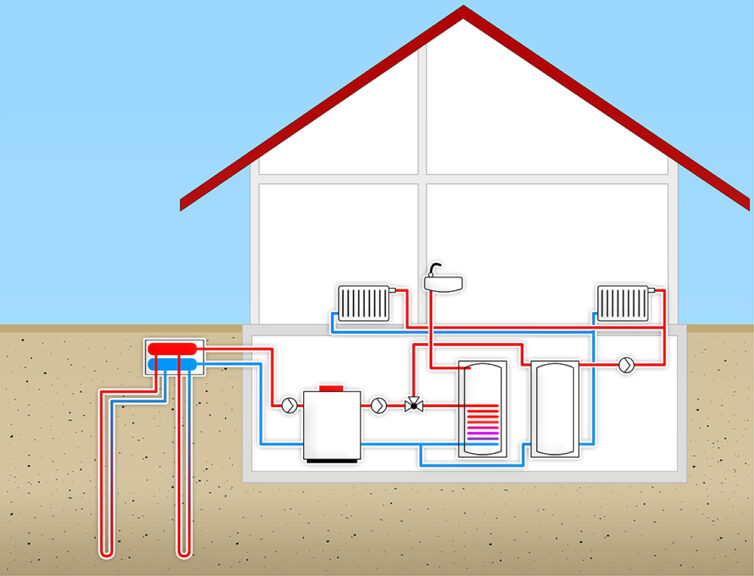 Solar panels, however, are suitable for a variety of properties, enabling home owners to benefit from this technology. Naturally, where you place solar panels makes all the difference, but they can be installed on south, east and west-facing roofs, making them a possibility for a wide variety of homeowners.
Reduce your energy bills
One of the biggest draws to installing solar panels on your home is that it can bring the cost of your utility bills down. Utilities can make up a large chunk of our monthly expenses, so finding ways to bring them down, while also doing good for the planet, is a win-win for most people. By using solar to produce your home's energy needs, you won't need to rely on the grid and you'll be able to avoid the fluctuations in energy costs too.
An increase in property value
Solar panels are an ideal investment into the value of your home, as although they provide numerous benefits, they're still comparatively rare. This sets any property with solar PV systems already in place apart from other homes on the market and can increase the value of your property too. Many buyers will be interested in properties with solar panels already installed, as it saves them the task of dealing with the installation process themselves while still enjoying the benefits once they move in. While it may not be your primary goal in installing them right now, it could turn out to be a profitable decision in the future and could well appeal to future buyers.
Quiet source of energy
Some renewable energy sources are highly effective, but not as practical for homes. Wind turbines, for example, are great at producing clean energy but they're better suited to commercial environments because they create noise that can be distracting in a residential environment.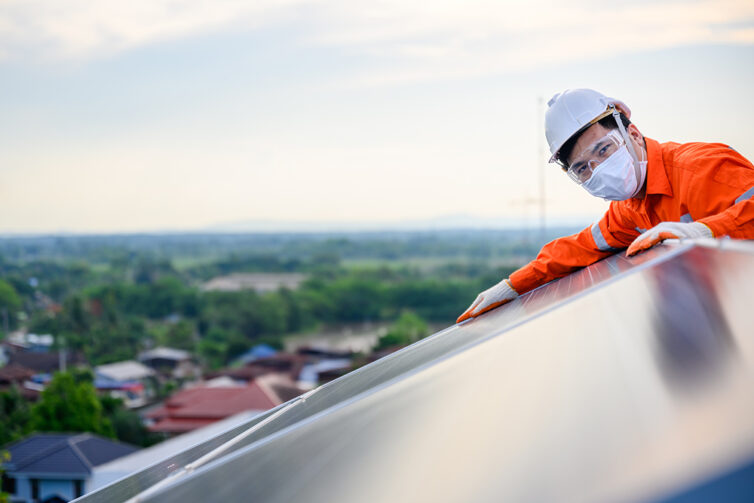 But with solar panels, you'll forget that they've been installed entirely, as they produce no noise. This makes them a more practical and convenient option for the home, not just for you and your family but also for your neighbours, as they're less intrusive.
A low maintenance option
When you're making investments into your home, you're doing so to see an improvement, whether it's in the appearance of the property, cost-saving measures or to improve your sustainability efforts. But you don't want those investments to become a hassle later down the line. Solar PV systems are low maintenance products – once they're installed, they're unlikely to need repairs or parts replaced for a number of years. In fact, there are even inverters which connect to apps that monitor how much electricity is being generated, so they can flag any irregularities to you. For busy homeowners, this is an ideal solution.
It's time to invest in green energy
Solar PV systems have the potential to transform your property for the better, providing a cost-effective source of energy, increasing your property's value and helping to reduce the carbon footprint of your home. Solar is a convenient option when it comes to renewable energy, as it's low maintenance, doesn't produce noise or pollution, and it delivers a return on investment in just a few short years. Whether your'e looking for home upgrades that will make your money go further or you simply want to make positive changes that will benefit the planet overall, solar panels are an ideal solution.