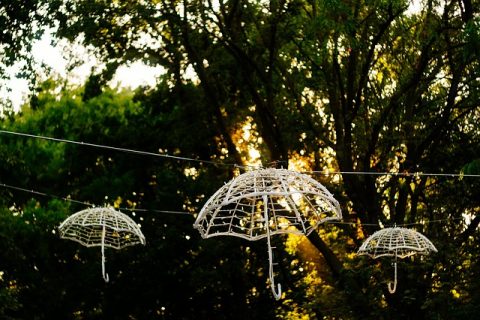 Now that the summer is officially over, it's time to start thinking about how you can revamp your garden for the upcoming winter months.
It's no secret that lighting plays a crucial role in how a space feels, and your yard is no exception. Here are some simple solutions to making your home stand out this holiday season.
Fairy Lights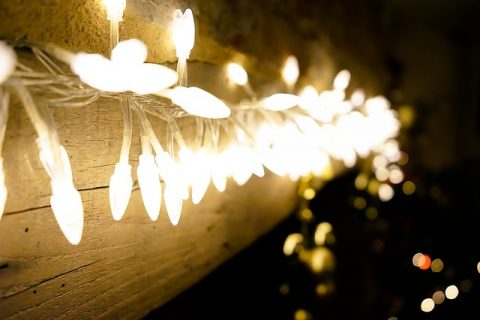 Nothing quite says Christmas like fairy lights. If you have a gazebo or other outdoor marquee, consider decorating it in colourful LEDs that twinkle as the night goes on. Not only do these look great, but they're readily available from suppliers like Electrical Guys and also much cheaper to run than traditional bulbs.
If, like me, you have a tendency to leave your Christmas lights on overnight, set a timer that will automatically turn them off at a certain time. Running all of those outdoor lights throughout the festive period can be expensive, and this is the last time of the year when you want to incur any unnecessary costs.
Glowing Gift Boxes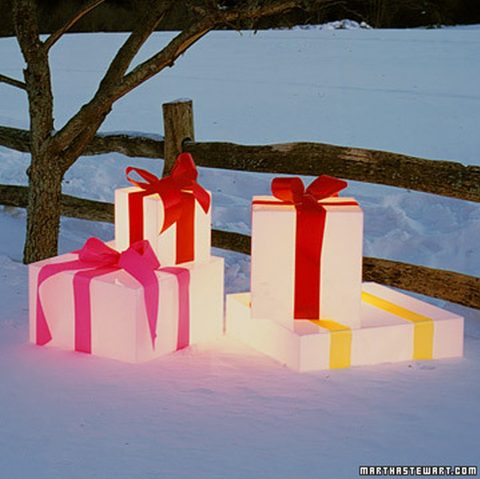 Image Source
Since it's the season of giving, what better way to illuminate your garden than some glowing gift boxes. You can make your own version of these seasonal treats by inserting the fixture from an outdoor safety light into a PVC box.
You'll want something clear or, ideally, frosted white to create the right effect, but you could also wrap them in thin white paper so that the light is able to shine through clearly. Next, decorate the box with a ribbon of your choosing and place them next to a tree in the yard.
You could even sneak a few presents into them to get the family outside on Christmas morning, if it's not too cold.
Candlelight Nights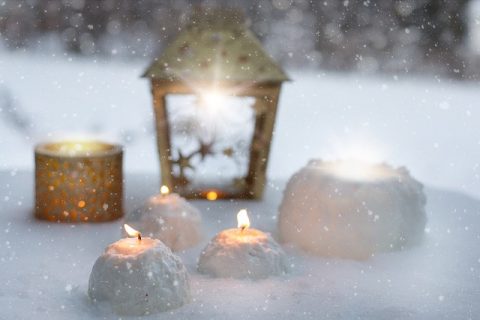 Candles are so versatile that they can be used in any part of the home, but they can be particularly striking when used to light up a late-night social gathering. A path of candles leading from the entrance can make a great statement piece while hanging them from tree branches can make the evening feel more cozy.
Place them in relatively deep containers so that the wind won't blow the wicks out or, alternatively, enclose them in lanterns that are out of the reach of children for maximum protection.
Finally, if you have a pond or water feature, float a bunch of tea candles to create the illusion of a fire pit.