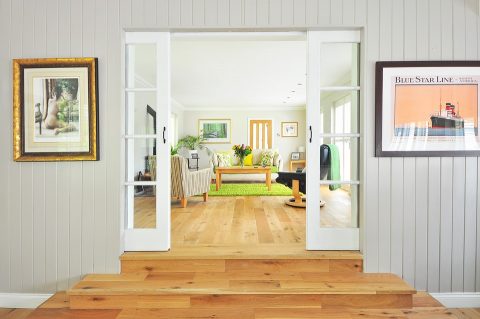 Thinking of selling your home? If you are, you will be hoping that it has increased in value giving you a pleasing profit.
Renovating and updating a property is more or less guaranteed to create an increase in property value, providing of course you do all the right things, in the right way. For example, always employing professional tradespeople to complete renovations and keeping work in keeping with the age of the property and so on.
There are also new technologies that many incorporate into their homes which significantly boosts value. We think of underfloor heating as a new technology, and yet it has been around many centuries. The Romans, for example, heated bath houses with underfloor fires and there are Roman ruins that suggest they also used hot water in sub-floor chambers.
However, in the 21st century, we still view underfloor heating as a decadent luxury and this is one of the reasons why it could boost the value of your property.
It spells luxury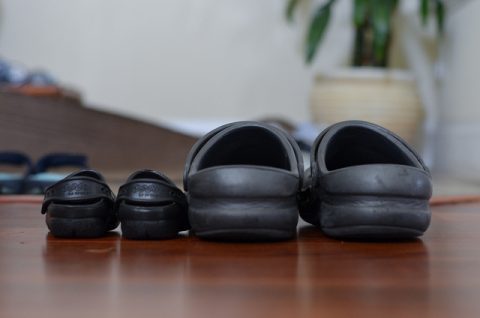 Image Source
Underfloor heating warms the floor above it, leaving it pleasantly warm to the touch. Most people would expect to find it in a bathroom, but to have a property that uses underfloor heating as its main source of warmth is simply fantastic.
Easy to install, maintain and run
The problem with new technologies is that the early prototypes can be slightly confusing to get to grips with. This means a cumbersome set of instructions and tasks to complete in order for it to work.
Underfloor heating, however, uses equipment that we are already familiar with. For example, underfloor electric mats simply plug in. Water underfloor systems use a combi-boiler to heat and pump the water through the system, although there are either systems available.
Compatible with alternative sources of energy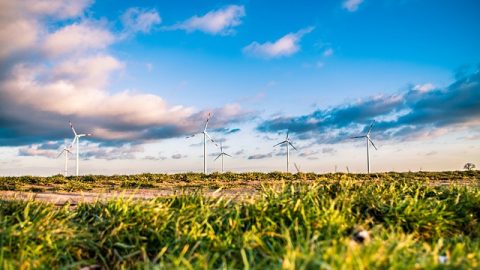 We are all aware of how we need to use energy wisely, and use less of it. Maximising every kilo watt of energy to heat the home will save you money on your energy bills but both underfloor heating systems are compatible with 'free' sources of power.
Electric underfloor heating systems can work off energy created by solar panels and/or wind turbines. Wet underfloor systems can work well with ground source heat pumps and so if you want to be really green – and save oodles of cash and add value to your property – then underfloor heating, powered by alternative energy is a great move.
Increases your property energy efficiency rating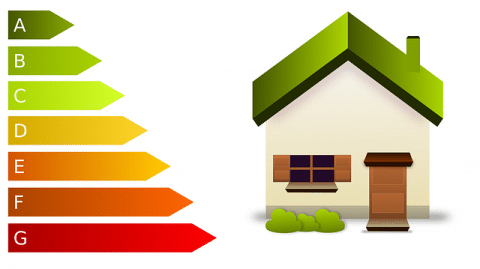 Every property that is bought or let in England, Wales and Scotland have to have an Energy Performance certificate (EPC). This certificate rates the energy efficiency of a property from G which is the lowest rating, to the top rating of A or, better still, a carbon neutral property.
When you install underfloor heating, no matter whether dry or wet systems, you will be advised to ensure that your property is as well-insulated as it can be. This can be anything from upgrading the loft insulation to it meets current standards, to efficient double glazed doors and windows and cavity or solid wall insulation.
The heat produced by underfloor heating is not as intense or concentrated in one spot as that given off by radiators or even a blazing open fire. Thus you need to hold on to as much of this heat as possible.
With a better EPC rating and a property that is effectively insulated, you will increase both value and desirability of your property. In a nutshell, your property will be cheaper to heat than the only for sale in the same price bracket but with a lower energy efficiency rating.
Great flooring too
Underfloor heating works at its best when the top layer of flooring is an efficient conductor of heat. This conductivity is not apparent in all materials but hard flooring surfaces tend to conduct heat better than carpet or rugs.
Thus, many potential buyers prefer the polished concrete floor or the laminate, slate or wood flooring because it is clean. It is hardy and robust too, and can mean that there are no nasty dust mites lurking in the corners.
Quality from start to finish
However, like some other areas of home improvements, there can be a temptation to save money by buying an unbranded underfloor heating system, using materials of a poorer quality and 'having a go at installing it yourself'.
Whilst this can work if you take your time and have all the right tools, it may mean that all aspects of installation of the system is correct. Underfloor heating is preferred by many people because it is reliable and needs little, if any, maintenance.
Do not skimp of professional systems nor installation if you are really serious about adding value to your property.
What renovations are you making to your property? How much value do you think these changes will add?
Underfloor Heating Supplies have a range of underfloor heating systems right for every property and every budget. Making sure you get the right system that allows for maximum comfort is essential when considering underfloor heating.