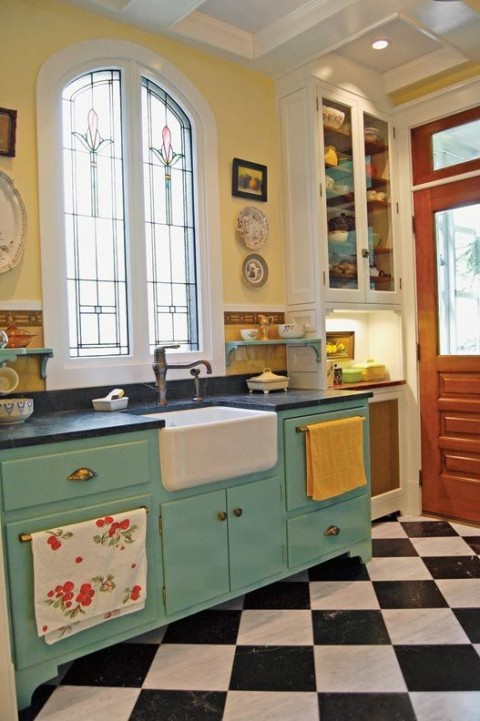 Doug Taylor's early 20th century kitchen is a must see.
I fell in love with Doug's kitchen the moment I saw the picture above, the colours, the sink, the individual bespoke kitchen cabinets and built in hutch (in the UK we call them dressers) style cabinets in my eyes are just perfect.
I was surprised to read that Doug had originally wanted to fit a free standing double drain-board sink, as the porcelain farmhouse sink (looks the same, but not a butler sink) works so well.
---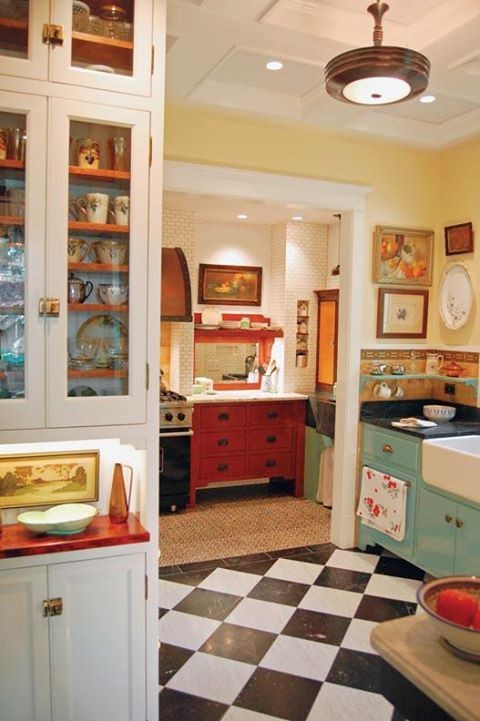 I've enjoyed reading about Doug's move into the 1919 American Foursquare home, situated in the Edgewater Glen neighbourhood of Chicago. It sounds like it took him quite sometime to get the project under way, but well worth the wait.
According to oldhouseonline Doug stated that he has:
"a long list of peculiar likes and dislikes." Chief among them was his desire for the space to look like it had evolved over time. "I didn't want it to be a cutesy reproduction, or something where you walked in and could say, 'I know what year this kitchen was done," he explains. Instead, he sought to blend together a hodgepodge of ideas all rooted in the early 20th century, inspired by everything from his Grandma Iva's 1930s kitchen to Jessica Tandy's stove in Driving Miss Daisy."
---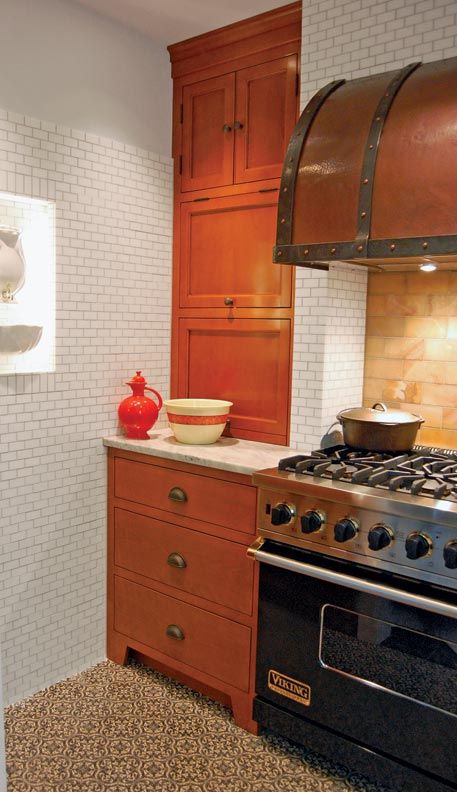 Not only is the six-burner Viking gas range a beautiful beast of a cooker, Doug has then gone and moved the goal post by adding a bespoke copper oven hood. For those interested, the oven hood was made by artisan Joseph Mross of Archive Designs.
---
I've included three of the photo's within this article, but to see more and read the full story go to oldhouseonline.com
Image Sources