Dressers for me make a country home. This picture really makes me feel like I'm being invited in to have a piece of cake and a cup of tea.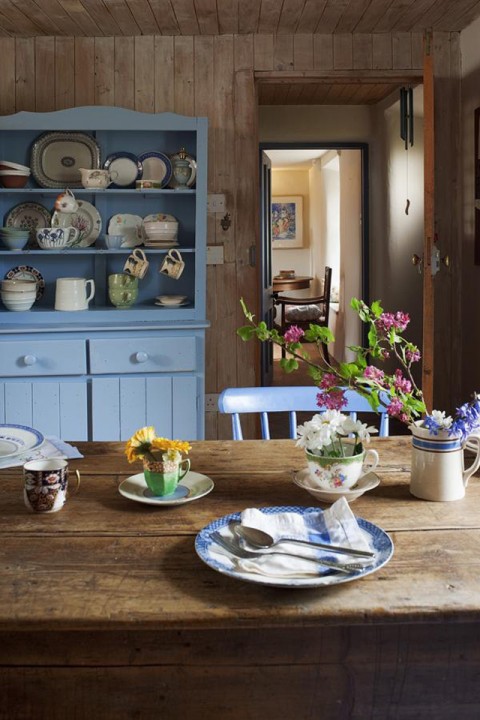 It's quite fashionable to add blue and white crockery in country kitchens especially the Willow pattern. The owner of this kitchen has added a few pieces of blue and white crockery, but mixed it up with other colours and patterns, so that the colour of the kitchen isn't dominated by the colour blue.
I'm not quite sure what type of dresser this is, which I find even harder when the dresser is painted. Though I must note that painted dressers in my eyes look beautiful, especially the shade of blue of this one in the picture above.
I did find a great article on Welsh Dressers here, which explains how to spot if a dresser is from Wales and which part, which was really interesting to read.
Image Source