Conservatories have a variety of uses, primarily as an extension of a building's kitchen, living area, or even the extension of a bedroom or other part of a home or building.
But today, conservatories have become increasingly popular as an addition to business or commercial establishments, especially cafes and restaurants, hotels and inns, and even corporate business premises.
The addition of a conservatory to your business premises is sure to give you the extra space you need. But more than this, conservatories make your space look brighter and airier and contribute to the overall aesthetic appeal of your establishment.
But how do you choose the best conservatory for your needs? Below are a few major factors to consider when having a conservatory installed.
Different styles to choose from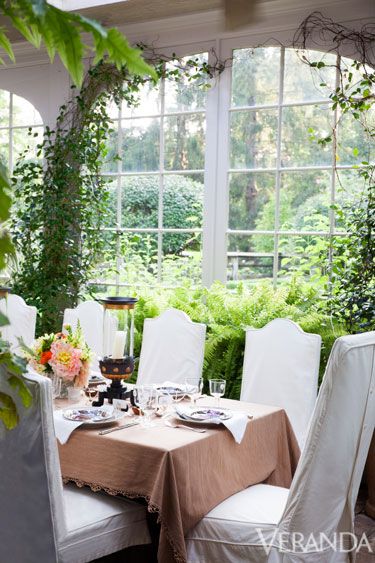 Image Source
You have a range of styles to choose from when it comes to the ideal conservatory for the available space you have. But basically, conservatories are divided into two distinct types: traditional and modern.
Traditional conservatories are comprised of Edwardian or Victorian styles as well as lean-to conservatory models that are equipped with glass walls extending to the ceiling, or dwarf glass walls which extend only to a certain height.
When it comes to traditional designs, you can also opt for an orangery, which was originally built for orange tree cultivation, and which is characterised by more solid wall panels plus a roof that is glazed.
The more modern type of conservatory, however, will often be bespoke or customised according to your preference, your available space, and your needs.
Other practical factors to consider when choosing a conservatory
When it comes to having the perfect conservatory, you also need to think about several practical factors. These include the conservatory's heating, its flooring, its window dressing, and its maintenance.
The conservatory's heating
For heating, you have several options: you can opt to have your conservatory heated by under-floor heating, by water, or you can also have your central heating extended to your conservatory with the use of radiators.
But one aspect to keep in mind is that it is better to have your conservatory heated on a completely separate thermostat and circuit to your primary boiler.
The conservatory's window dressing
You also need to have some form of sun protection in your conservatory, such as window dressing or blinds, in order to protect your furniture and maintain a good temperature year-round.
Blinds are a good option since they come in different styles, such as fabric rollers, pleated, and blinds made from wood.
The blinds you choose should be fitted by a blinds specialist so they are properly installed and have the right amount of support.
The conservatory's flooring
The flooring of your conservatory is another major factor. For best results, opt for floors which are not only durable, but practical as well.
Some of the best types of flooring for conservatories include natural stone or ceramic tiles.
The conservatory's maintenance
It is also important to consider the proper maintenance of your conservatory. For this, you can ask your chosen installer for tips and recommendations.
But general maintenance of any conservatory consists of washing the windows' accumulation of dirt and grime with a mixture of warm water and soap every 4-6 months or so.The frames of the conservatory should also be washed with the same solution.
Additionally, you should stay away from abrasive or solvent-based cleaners so that your conservatory's frames and glass are not unduly scratched or damaged.