If you've fallen in love with Very Peri, the purple-blue hue chosen by Pantone as their Colour of the Year for 2022, and want to use it in your home, you've come to the right place!
In this blog post, we're going to walk you through this vivid shade, provide complementing colour palettes and share our periwinkle picks from the high street.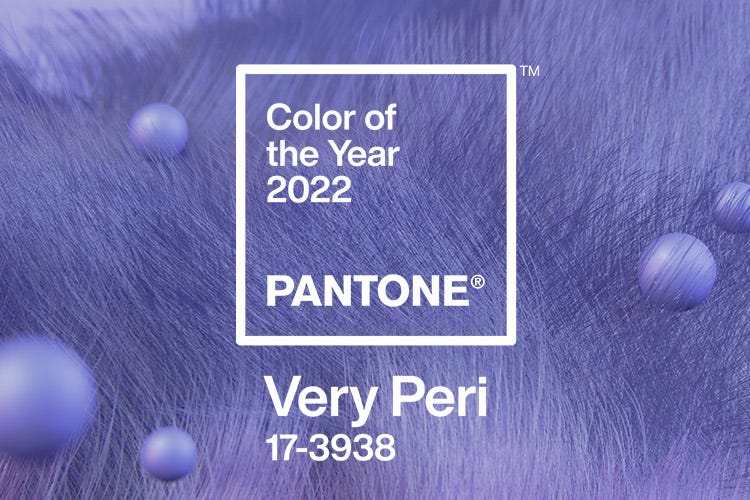 About Pantone and their Colour of the Year selection:
Pantone are colour experts. In the 1960s, they created a standardised colour matching system that is still used around the world today. The system allows people to identify, match and communicate colours in a consistent way. It's commonly used in the print, graphic design, make-up, paint and textile design industries, amongst others.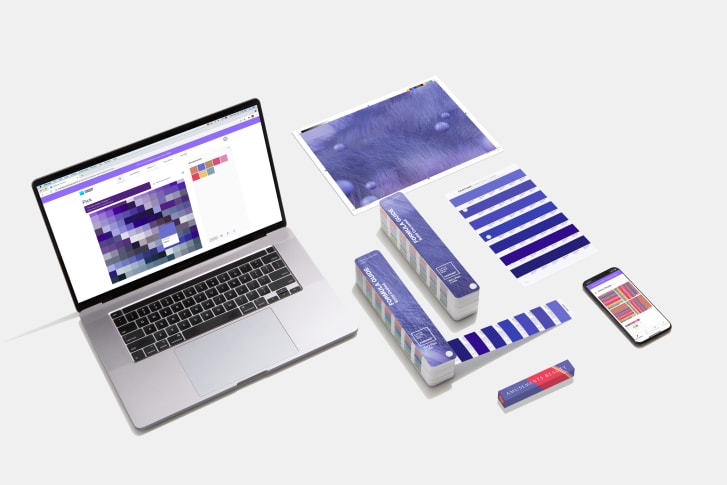 Pantone Color of the Year is chosen by the organisation's Colour Institute, a consulting service that "forecasts global colour trends and advises companies on colour in brand identity and product development". Very Peri is their 23rd selection (the annual ritual began in the year 2000).
Each year, experts at the Institute spend time analysing data, assessing colour trends and combing the world for new influences. They take inspiration from all corners of the globe: from popular travel destinations to the entertainment industry, from travelling art collections to fashion shows and beyond.
The Pantone Color of the Year reflects what is taking place in our global culture, expressing what people are looking for that colour can hope to answer.

Laurie Pressman, Vice President of the Pantone Color Institute.
According to Pantone, this year's selection Very Peri captures the "transformative times" that we're living in. The Colour company are referring to both the global pandemic and the metaverse entering the mainstream.

About Very Peri:
Pantone 17-3938 Very Peri is a vibrant blue with a violet-red undertone. The Colour Institute say the shade displays a "carefree confidence and a daring curiosity that animates our creative spirit".
How to use Very Peri in your home:
Pantone's colour experts have provided four palettes that work well with Very Peri. Here's how to use them in your home:
1. Balancing Act
A lively palette that's artfully calibrated with warm and cool tones. We can imagine these soft shades working well in a living room or bedroom. Paint your walls in shades similar to Burnished Lilac, Lotus or Elderberry. Sprinkle Very Peri throughout the room to add a punch of colour. In summer, add a few Muted Clay and Dried Moss items—think vases, textiles and art prints. Swap them for Granite Green and Hawthorn Rose in the autumn and winter months.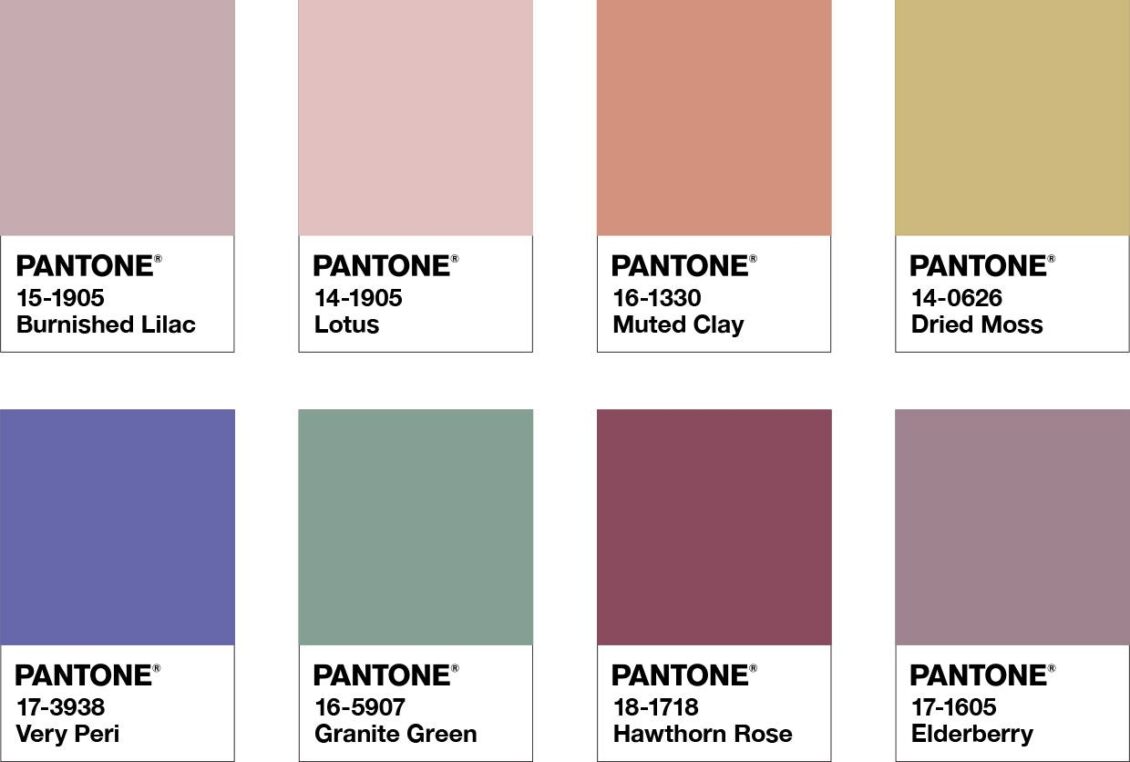 2. Wellspring
This palette is a holistic blend of nature-infused shades in nourishing hues. We can see these colours working together in an office or kitchen. Think warm wood floors and furniture with plenty of foliage and greenery. Then use the blues and purples in your textiles and accessories for a pop of colour.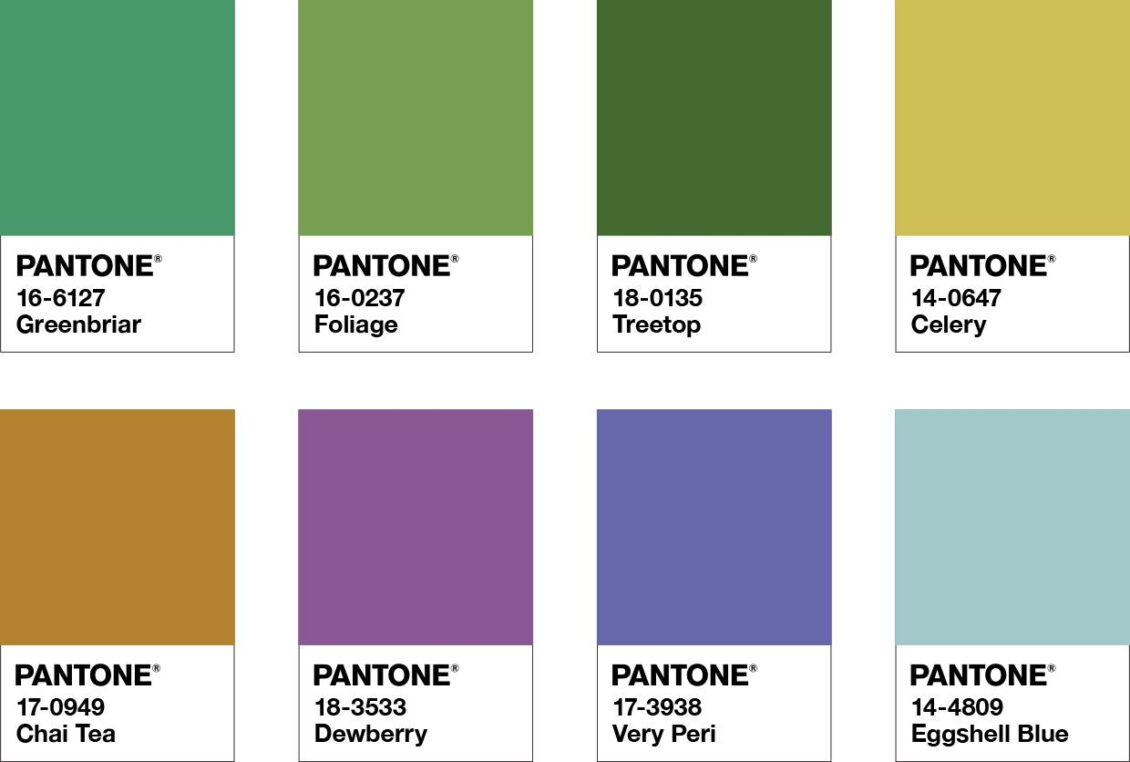 3. The Star Of The Show
Let Very Peri shine by pairing it with this mix of classic, stylish and understated neutrals, This sophisticated palette would work in almost any room, but we picture it being used in the living room, bedroom or dining room. Cloud Dancer and White Sand are the obvious choices for wall colours, but Anthracite, Volcanic Glass and Deep Oak could work too. Use the darker shades to create drama with the contrasting periwinkle hue. Accent with warm metallics for high-octane glamour.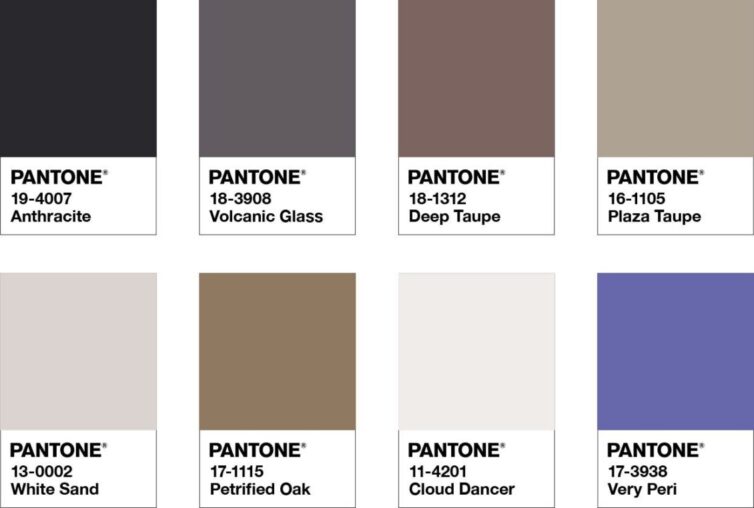 4. Amusements
What a joyful, whimsical mix of playful shades! The brave and daring could incorporate this palette into their living room or bedroom. Otherwise, it's particularly well-suited to a child's playroom. We're picturing flags of bunting, giant cushions and fun art prints in the brightest of these tones.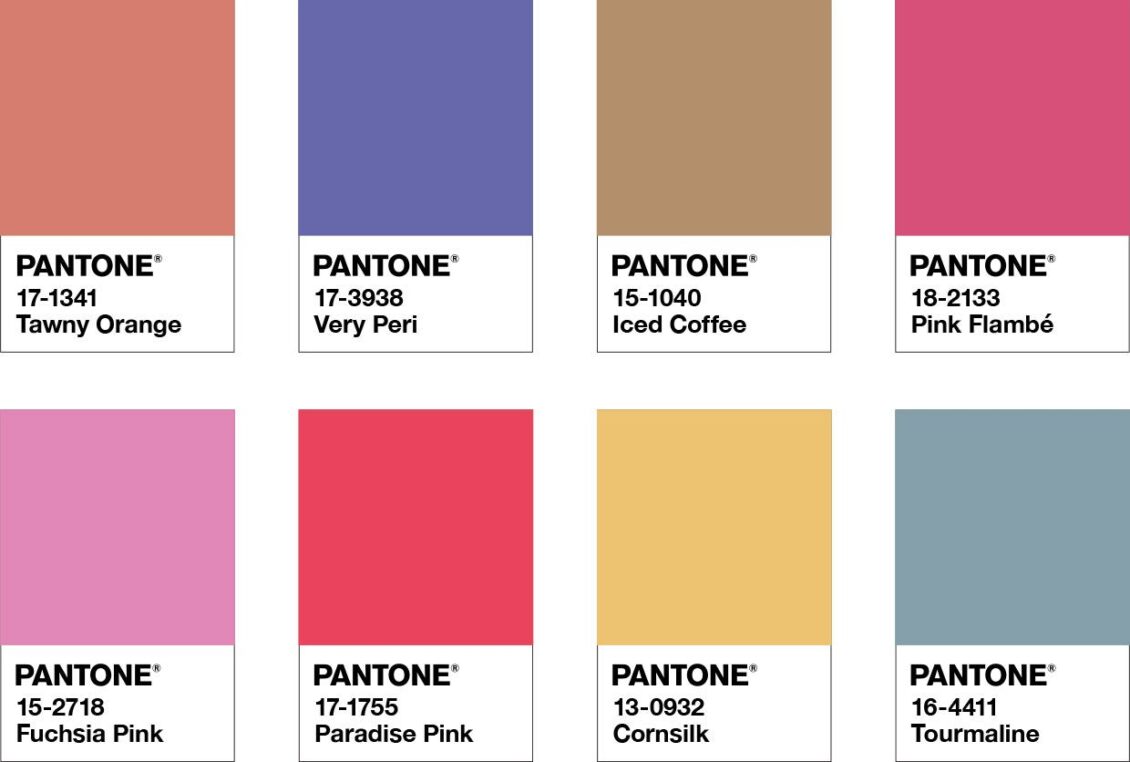 Shop Veri Peri for your home:
Hoping to use this beautiful colour in your home? We've scoured the web for paint, accessories, fabric and artwork in this vivid blue hue. Browse our edit below: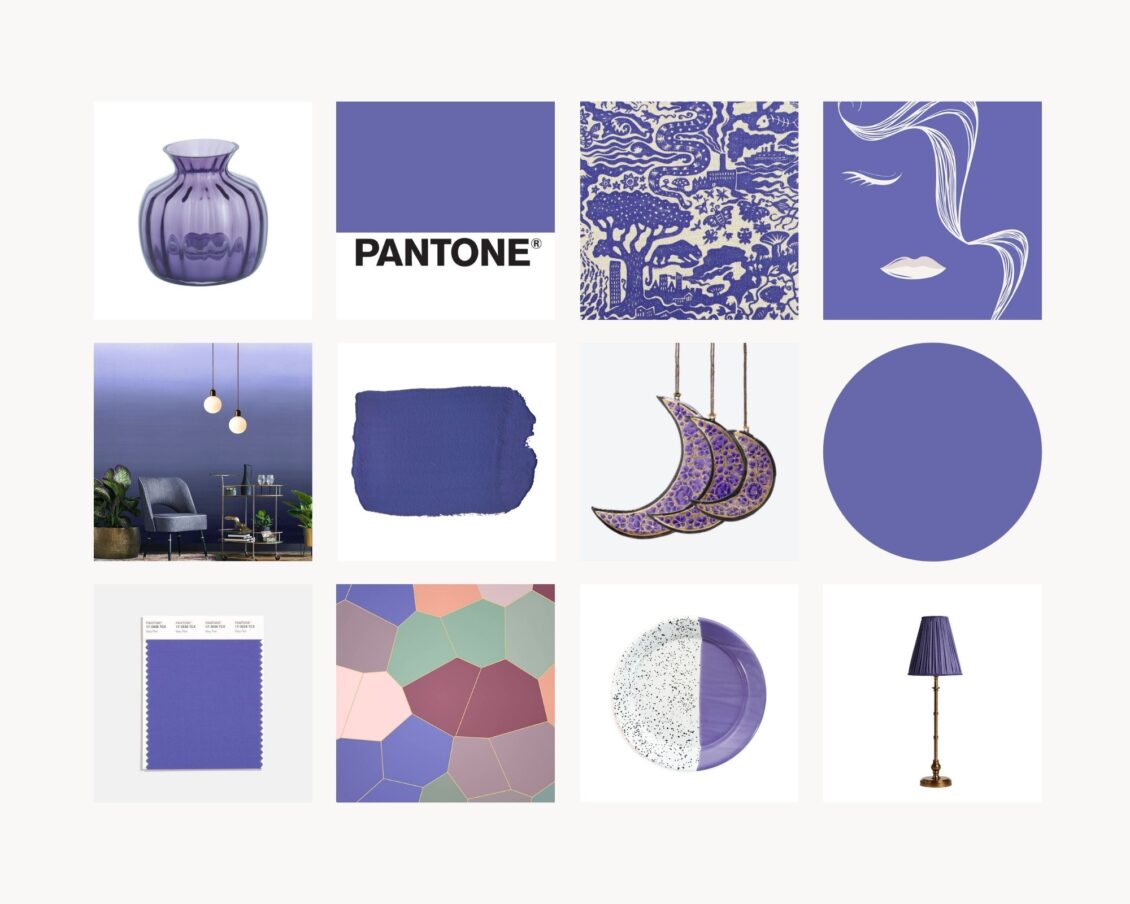 From left to right:
Small Cushion Vase Amethyst , £27, https://www.dartington.co.uk/
Pantone Colour Card in Very Peri
All Tomorrows Futures linen blend fabric Ocean Blue, £147, www.themonkeypuzzletree.com
Very Peri Blue Abstract Face Line Drawing Art Print by Claude & Leighton , www.claudeandleighton.com
Ombre mural in Periwinkle, £240, https://avalanadesign.co.uk
Annie Sloan Chalk Paint Very Peri Mix, http://www.anniesloan.com
Hanging Enchanted Crescent Moons Purple Set Of 3, £13, https://www.iamfy.co

Circle graphic in Very Peri

Pantone Fabric Swatch in Very Peri
Balancing Act abstract stained glass geometric art print by Claude & Leighton, £18, www.claudeandleighton.com
Colour Pop Enamel Plate Purple, £22.99, www.souschef.co.uk
Pooky Chukka Table Lamp, £116, http://www.pooky.com