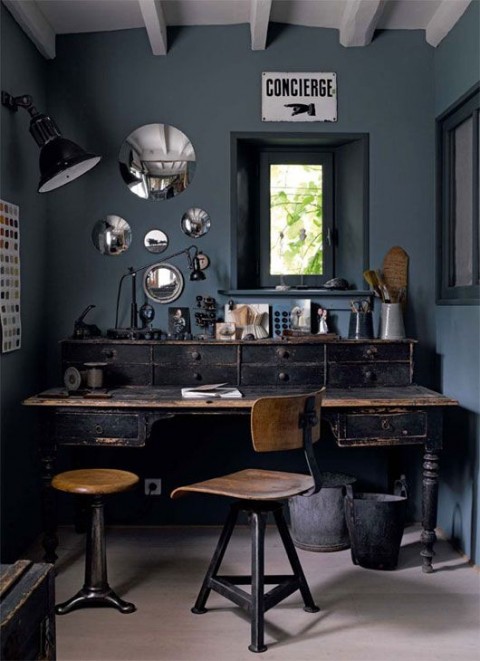 Small office spaces can be stylish and inviting too.
Grey is such a great colour to work with as it is a good base to add other colours to. Surprisingly it also works well in small spaces.
The industrial look is emphasised with a stylish metal lamp and wall light and then softened with the wooden shabby chic desk and beautiful wooden seating.
A great idea that has been utilized well in this office, is the use of mirrors to open up a space and let light in. The circular, convex, fish eye mirrors go even further by adding a unique style.
Main Image Source