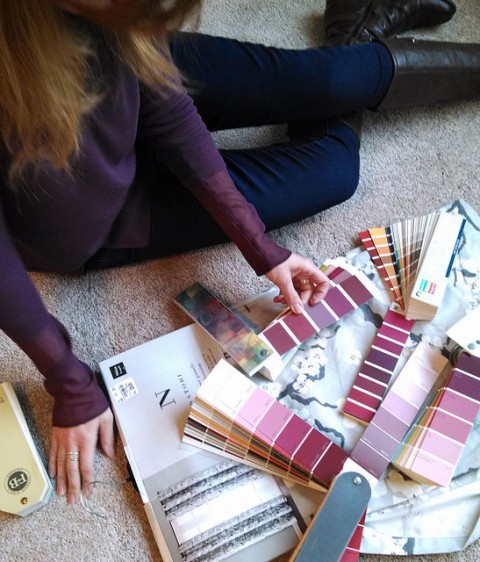 You've got your new keys, a few paint swatches from the nearest DIY store, and an eagerness to begin this project.
What next? One of the first rooms to tackle in your new home is the lounge; this will instantly create a comfortable focal point for your home and allow you and your family to spend quality time together, away from paint pots.
How you decorate your home is completely up to you, but be sure to think carefully about the colours you choose.
Bright, bold shades may look lovely when they're emblazoned on the side of a tin, but try to imagine living with magenta, lime or orange every day for the years ahead and then decide if that's what you really want.
If not, consider the other ways that you could add bursts of colour, including a feature wall, bright furnishings, bold curtains or patterned accessories.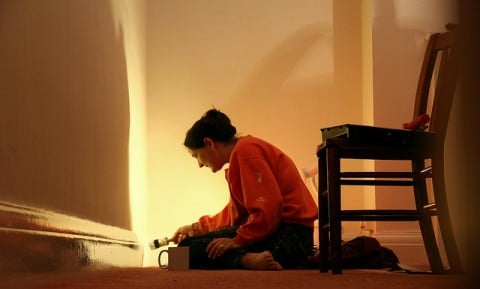 Redecorating a new home can be a scary task, as well as an expensive one. It is a good idea to prioritise and begin with the rooms that are most desperate for your attention.
It is also wise to reuse items wherever you can; what furniture will you be bringing with you, and how will it work with your new home's layout?
Accessories and soft furnishings are also likely to follow you into your new property, so think carefully about where items will work.
There are some items that you'll need to buy new, of course; moving into a new home is an opportunity for a little luxury, after all.
A bigger lounge may cry out for a corner sofa, for example, while a roomier kitchen often allows for bigger white goods, or the introduction of a breakfast bar and stools. This is your chance to organise the property your way.
Grand designs for a grander home
If you've come to the end of your hunt for a new home and you're still without inspiration, there is another option you could try; why not design your own home, or renovate an existing, unloved property?
More and more families are choosing to start at the drawing board, quite literally, and the task doesn't have to be as daunting as you may at first think.
Take an expert company such as Hamilton King – their aim is to create something inhabitable from your vision, working with you to ensure every brick is how you'd imagined.
Whether you're starting from the foundations up, or you're working with something vaguely resembling the home of your dreams, choosing to work with a specialist developer will take much of the stress away, as well as providing a little inspiration along the way.
The Hamilton King Wikipedia page has more information about the company's portfolio.
We have all, at one time or another, dreamed about that perfect home; a place in which our every last vision has been accomplished and we can truly relax.
It's time to stop dreaming; this is your time to turn your new home into that perfect place, or to begin work on something spectacular. Stop dreaming and start living.