Who doesn't love that cosy, fresh-out-the-shower feeling?
It's the kind of feeling we are accustomed to from our stays in hotels, where we can use the beautifully clean bathroom at our leisure.
The reality at home, however, can often be a little different. More often than not we find ourselves slipping on the foamy bath-bottom, stepping on our child's rubber duck and frantically wrapping ourselves in a scratchy towel as the heating has gone off AGAIN.
All this makes for a pretty stressful bathing experience – not the kind of thing that should be expected of a room designed for relaxing in!
Here are a few hacks on how you can transform your bathroom into a place designed for your post-shower convenience.
Underfloor heating
After taking a hot shower, there isn't much worse than stepping out of it onto a cold, damp floor. Even if your shower is enclosed and there's no way of water splashing back onto the floor, the condensation in the room is inevitable.
This is what can lead to a cold and damp floor, which everyone can agree feels pretty horrible on your bare feet. For ultimate bathroom comfort, consider getting underfloor heating installed.
It's a relatively simple process, providing you get a professional contractor to carry it out, and can also add tons of value to your home. Pop a fluffy bathmat down for extra comfort, and there you have it – no more scrunching up your toes in disgust the second you step out of the shower.
Cosy towels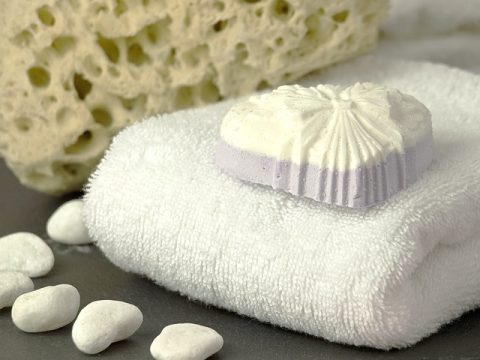 Being able to wrap ourselves up in a big, fluffy towel after a shower is one of the life's little pleasures. To make sure you get more soft than scratch, consider tumble drying your towels and always use a towel-appropriate fabric softener.
This will keep them from becoming too brittle to the point that it irritates your skin to use them. You may also want to consider investing in heated towel rails for your bathroom, for extra warm comfort once you step out of the shower steam. They come in a variety of colours and styles, so you are sure to find one that matches your bathroom aesthetic. Once you've got one, you'll wonder how you ever lived without one before!
Having everything in easy reach
For many of us, shower time is our only chance to indulge in a little bit of pampering and 'me time.' Therefore, it's vital that our bathrooms are designed in such a way to make it easy for us to carry out our little bath time rituals – as simple as they may be.
For example, you may like to use a boil oil or a body lotion directly after your shower (doing this in a steamy bathroom is also good for your skin, as it means your pores are more open). Invest in a functional yet stylish vanity cabinet so you can store all your lotions and potions in one place, and within easy reach, once you've got out of the shower.