It's easy to feel overwhelmed when you've committed yourself to a bathroom remodel.
Take some time before you start the process to read through these steps and start your project with a bit of structure.
Evaluate how your bathroom will be used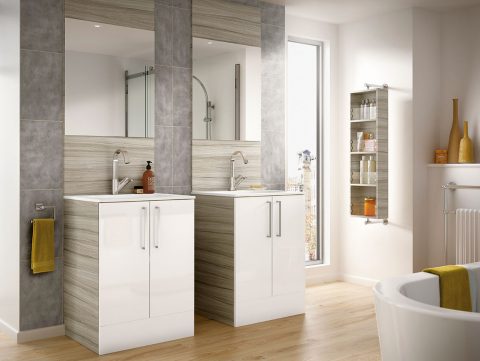 Really think about how your new bathroom is going to be used. A good bathroom remodel is one that provides a tailored solution for those who will be using it.
Avoid falling into the trap of replicating something just because you've seen it in a showroom, but be sure to collect inspiration and design cues.
If you have a daily battle for the bathroom with a partner before you both set off for work, dual sinks help to provide a stylish, boutique hotel alternative.
If you favour showering over bathing, why not swap out the bath/shower combination for a contemporary walk in shower or wet room design.
Consider the future needs of the bathroom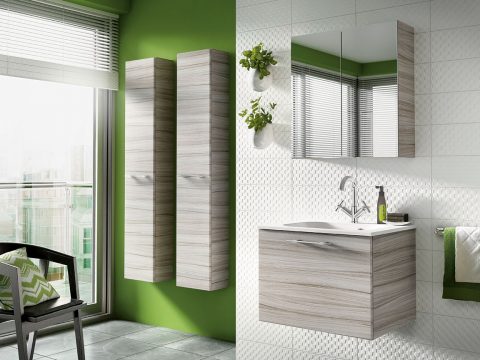 Remodelling your bathroom is a big task to undertake, and one you most likely won't want to replicate in the next few years. For this reason, you should also consider how your needs are likely to change in the future.
A bath might be a great solution if you plan on welcoming a baby to the family for example, and though you might not need much storage at the moment planning this space in for the future can come in handy.
It's also worth considering how attractive your bathroom remodel will appear to prospective buyers should you decide to relocate.
Think about the extent of the remodel
We recommend being as creative with your remodel as your design skills and finances will allow, but you should take into account the cost and amount of time required to make any structural alterations.
Remember to pencil into your budget estimations for plumbing and electrical installations, floor strengthening and plastering – and also a contingency.
It's also worth considering setting some budget aside for bathroom accessories such as mirrors, cosy towels and toothbrush holders to finish off your room's fresh look.
Play to the strengths and weaknesses of the room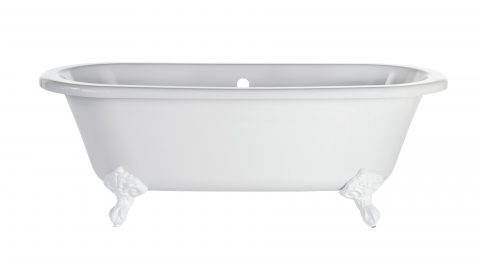 This is when you have to get tactical with your designing and make the most of what you have. If you have a smaller room size to work with, you should try and reveal as much floor space as possible, so consider wall hanging toilets, vanity units and installing bathroom storage.
If you're lucky enough to have a larger bathroom to work with, consider creating a statement focal point to provide your bathroom remodel with some direction. A freestanding bathtub positioned centrally can provide an attractive and luxurious feature to your new bathroom.
Make use of the desirable characteristics your bathroom offers – adorn high ceilings with statement lighting, build custom storage into those quirky alcoves and if light floods your bathroom, be bold with your colour choices.
Spend time looking for inspiration
Our most valuable advice is to not rush the remodelling process and to take time to really work what it is you need from your bathroom, and how you're going to achieve that. If you get excited when you imagine yourself living with that design or something similar, then it's likely you've found the design for you.
Hold on to that excitement of your finalised design, it's likely that you'll need to focus on that when you're living in a temporary building site of a bathroom!