The rocking horse was a part of many children's lives, and as time passes the designs have changed, but the appeal is still very much alive.
The style of rocking horse that we are familiar (bow rockers) within the pictures above became popular for wealthy families in the eighteenth century.
It's thought that they were not just for fun, but to encourage children to learn how to balance before riding on a real horse.
Great article on the history of Rocking horses can be found here.
The fun of the ride, the magic of pretending to ride a horse made for many great adventures.
I've put together a number of classic and modern rocking horses for you to enjoy.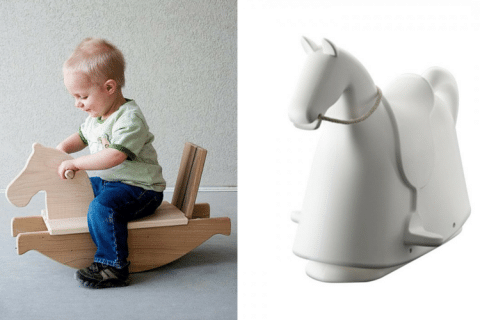 Both these Rocking horses are designed in such a way that even very small children can enjoy the fun of ride. They would obviously still need supervising, but it's great that smaller children are accommodated for.
The Rocky rocking horse is also great for small children as it's made from polyethylene, which makes it easy to clean. The wooden rocking horse on the other hand can be repainted or sanded down if it was starting to look worn.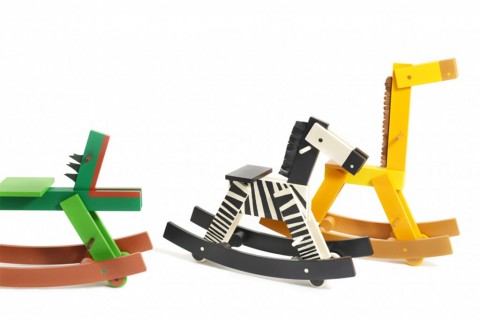 Image Source: 1.
The rocking horse has come such a long way that we now have rocking giraffes, zebras and crocodile.
They are so much fun and one of the areas that has become very noticeable over the years is the health and safety aspect of the toys.
This was a conscious decision over the years. The design started to change from a rocking horse on bow rockers to a safety-stand rocking horse and has eventually altered in size too.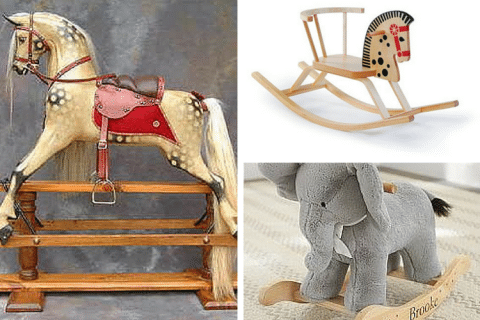 I adore the seated rocking horse in the picture above and I especially like the Pottery Barn Elephant rocker, with its cuddly toy affect and inscribed child's name at the base of the rocker, but you can't get better than an antique rocking horse for its design and beauty.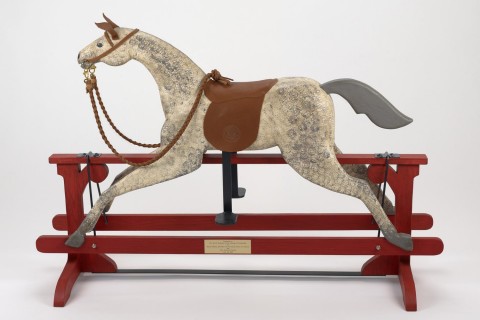 Image Source: 1.
This beautifully handcrafted safety-stand rocking horse above was a present sent from President Obama and Michael Obama to Princes George when he was born.
This particular rocking horse and the one in the main image with Princess Elizabeth and Princess Margaret taken in 1932 were displayed at an exhibition at Buckingham Palace, called the Royal Childhood.
Unfortunately the exhibitions only ran for the summer of 2014, but there are many pictures of the items displayed on Harpers Bazaar.