Renovating your child's bedroom?
Below, we've rounded up ten of our favourite kids' wallpapers that will create a statement.  No matter your child's age or interest, we're sure you'll find a wallpaper they'll love:
1.  Fairy Woodland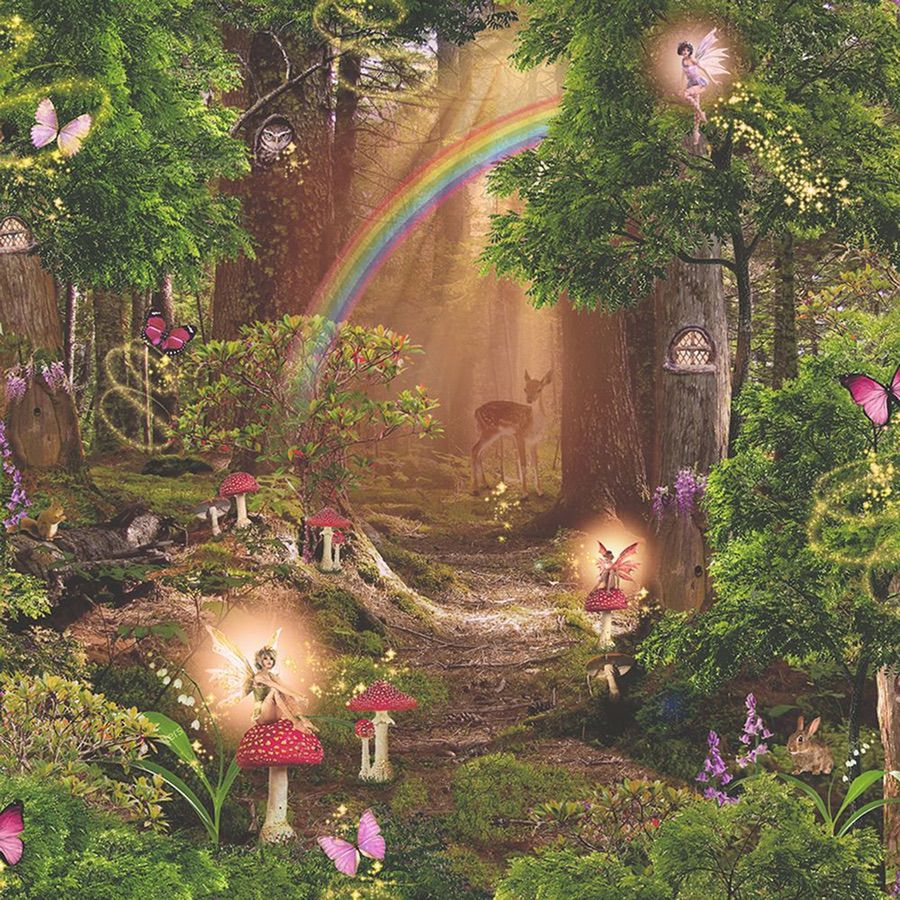 Turn your child's bedroom into an enchanting wonderland with Arthouse's Magic Fairy Garden Wallpaper.   The charming wallpaper features fairies, toadstools, gnomes, rainbows, forest greenery, flowers and woodland animals.  It's available from World of Wallpaper for £10.99 per roll.
2.  Hot Air Balloon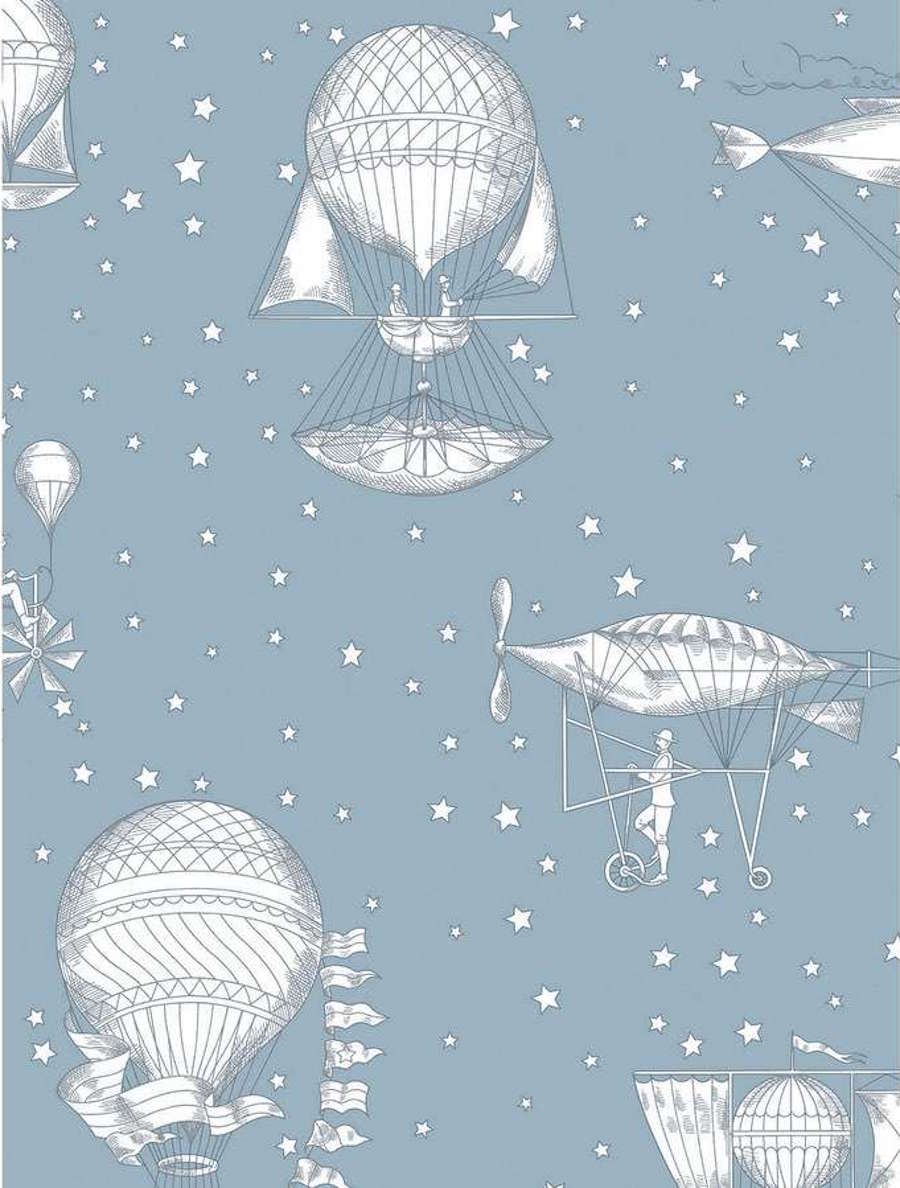 Up, up and away!  Decorate your child's room with this quirky statement wallpaper by Galerie.  Use it on a feature wall or throughout the entire room.  This wallpaper retails for £29.95 per roll at John Lewis and it comes in four different colour options.
3.  Treasure Island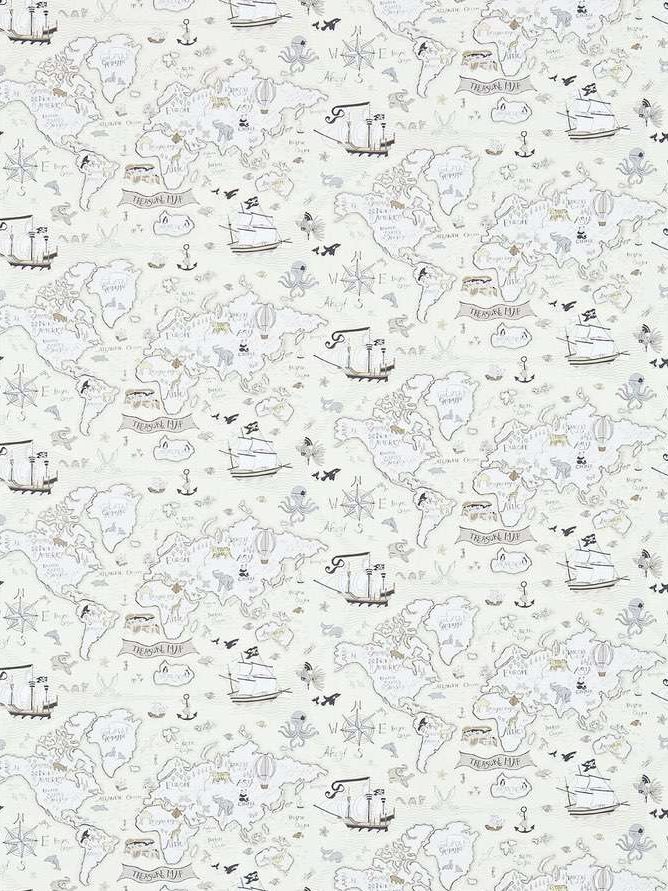 Your child will have hours of fun hunting for treasure on this fun pirate map wallpaper.  The more you look at the wallpaper, the more you'll discover.   It's available from John Lewis for £46.00 per roll and it comes in three different colour options.
4.  Unicorns and Pegasi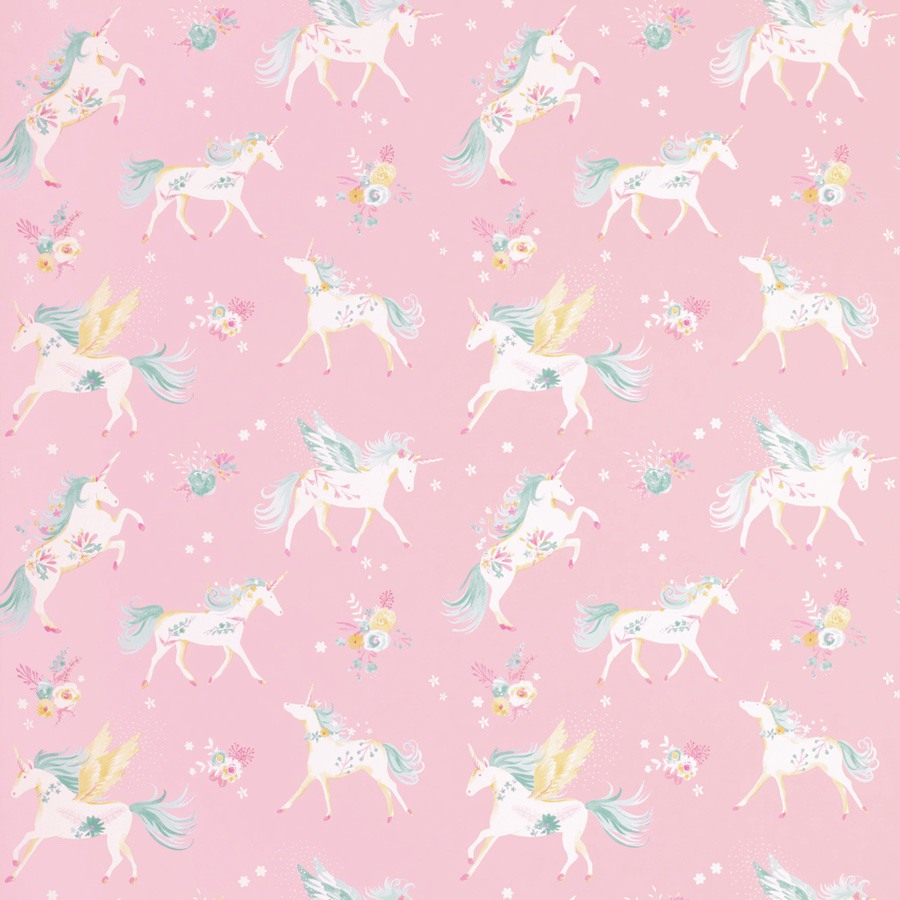 This Laura Ashley wallpaper features beautiful unicorns and pegasi dancing across a pastel pink background.  Each mythical creature is decorated with intricate patterns, which adds a charming touch.  The star and flower embellishments on the background make this girly wallpaper fun and cheery.  Use one or two rolls to create a feature wall or continue the paper around the room for a bold look.  Laura Ashley sells this design for £20.00 per roll.
5.  Colourful Clouds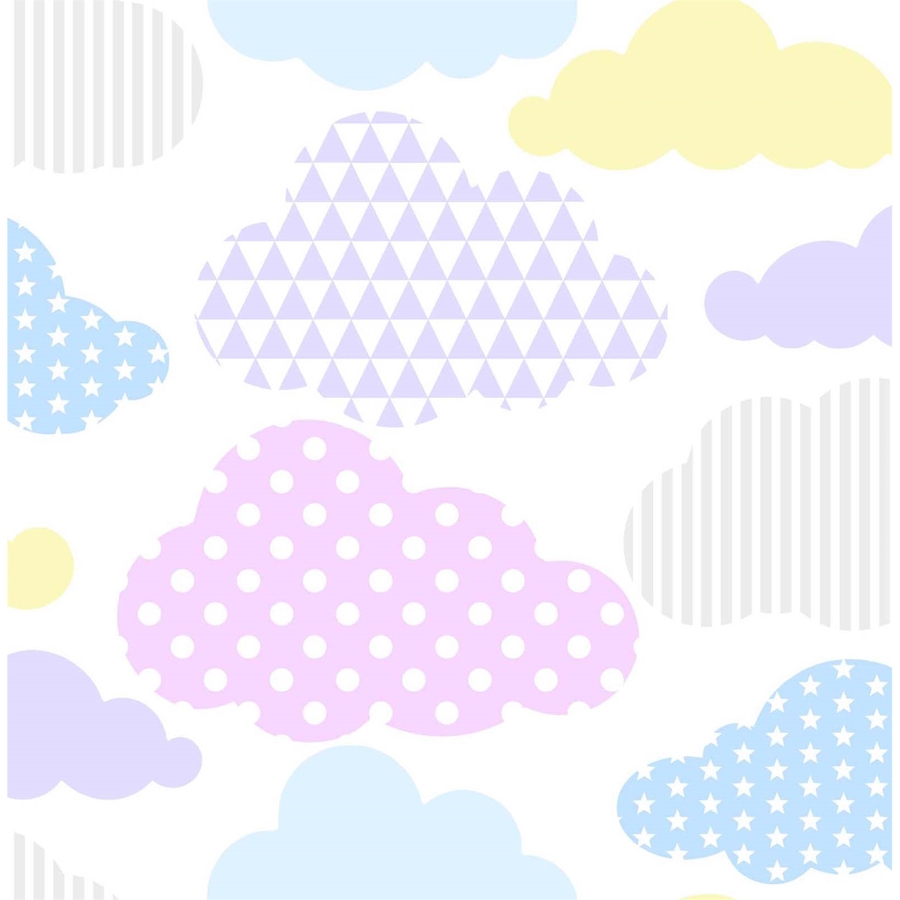 Are you looking for a wallpaper that's bright, stylish and colourful?  This modern design by Graham & Brown will tick all of your boxes!  It features large, bold clouds decorated with different geometric patterns. It's available for £14.99 per roll a Homebase.co.uk.
6.  Superhero Characters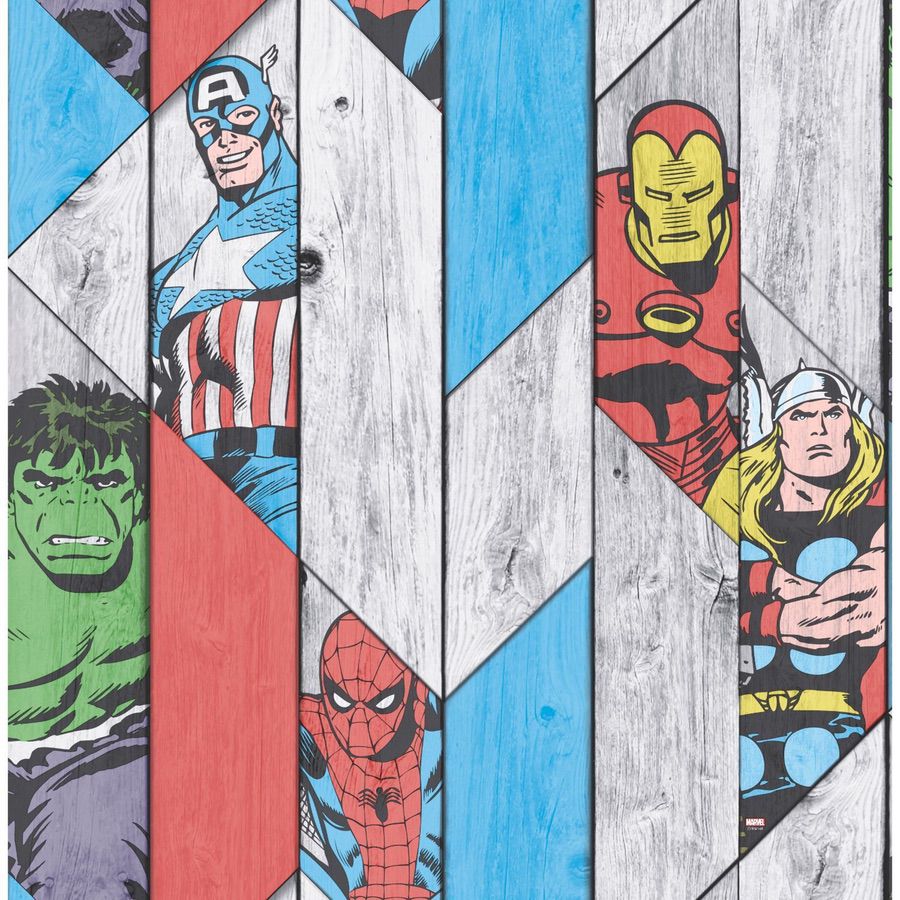 Do you have a superhero-mad child in your home?  If so, they'll love this Marvel wallpaper from Graham & Brown.  The wallpaper features of your child's favourite characters, including Iron Man, Spiderman, Captain America, Thor and The Hulk.  Get this Marvel(lous) wallpaper from House of Fraser for £11.99 per roll.
7.  Colour-in Wallpaper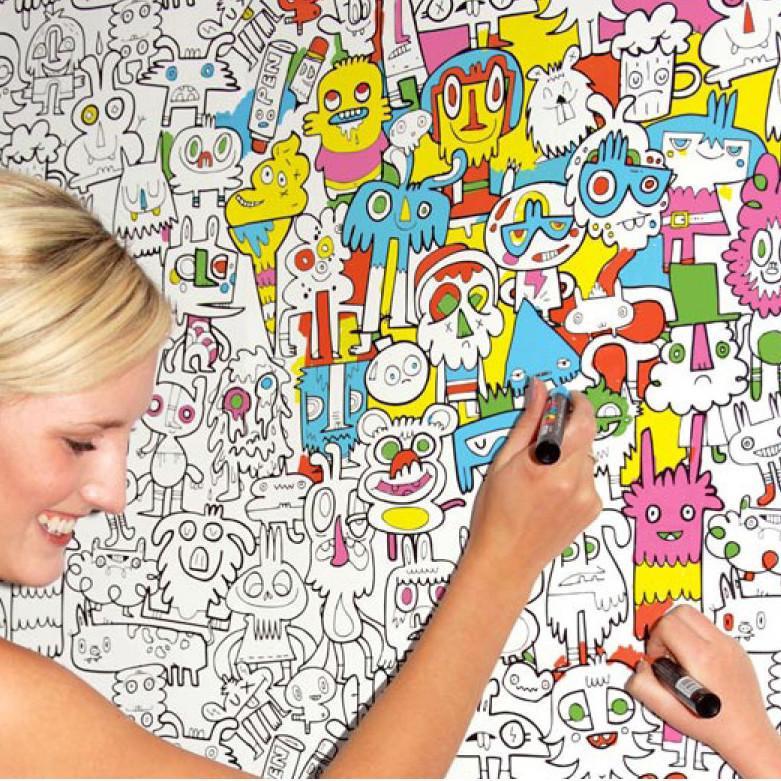 Encourage your child to indulge in their creative side with this statement wallpaper from UK illustrator Jon Burgerman.   Featuring the designer's trademark black and white doodles, this heavyweight wallpaper can be coloured using felt tip pens.  It's perfect for kids bedrooms and playrooms!  Get it for £29.95 per roll at BalticMill.com.
8.  Cute Dinosaurs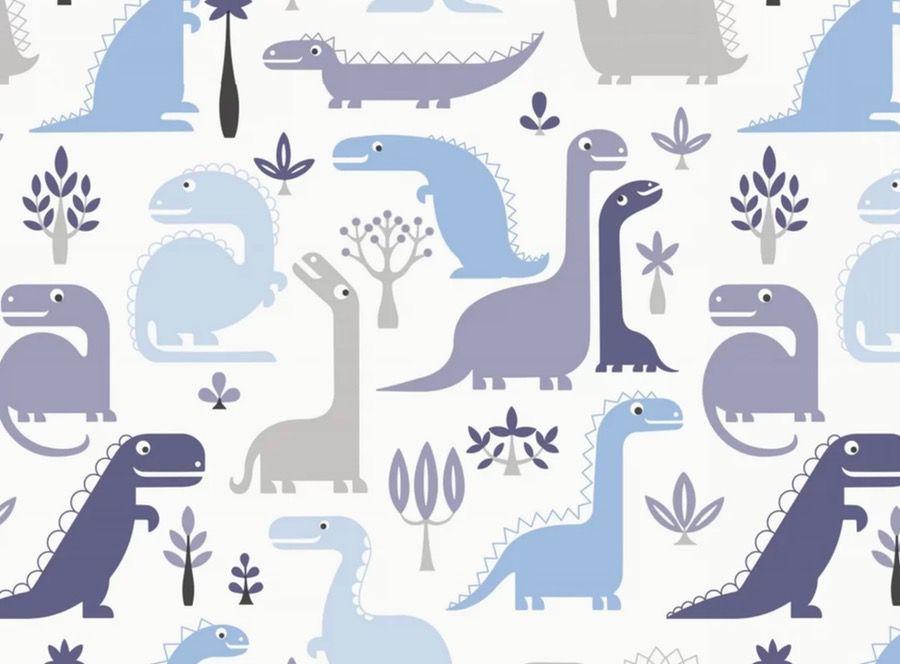 Decorate your child's room with Jack 'n Rose's dinosaur wallpaper, available in pink, green or blue.  Forget Jurassic Park, there are no scary T-Rex's here!  The wallpaper features cute dinosaur characters complete with googly-eyes and smiley faces.  It's available for £36.99 per roll at Wayfair.co.uk.
9.  Charming Woodland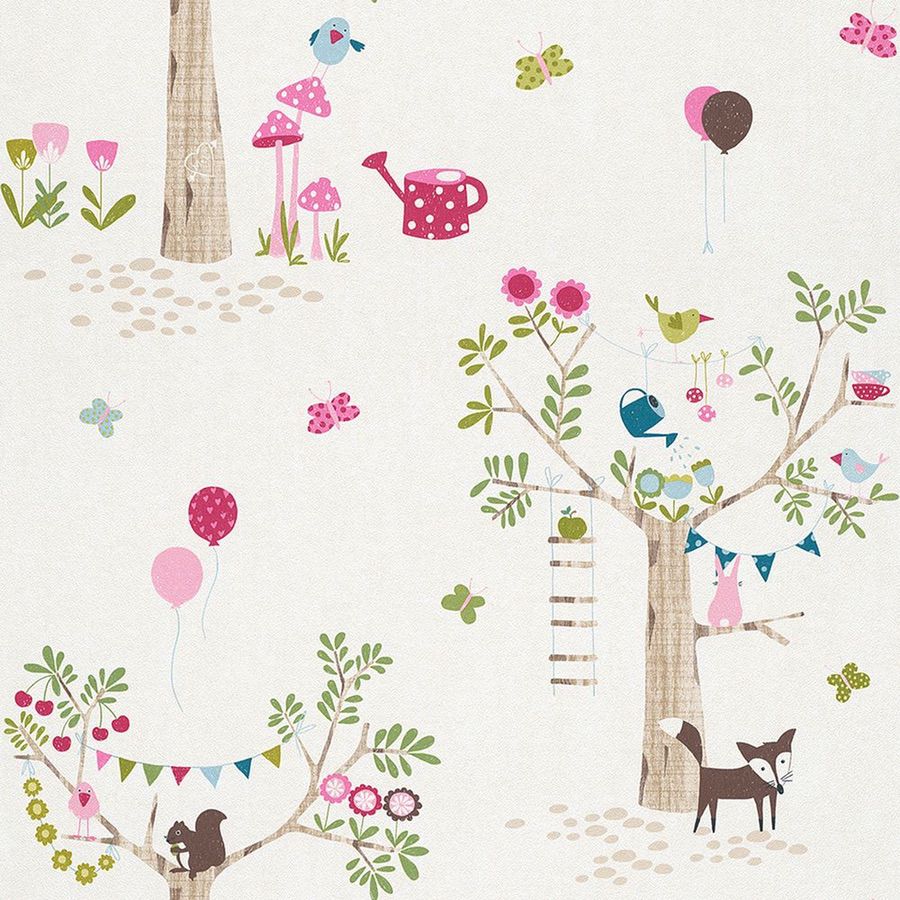 This sweet wallpaper features charming woodland creatures, bunting, flowers, fruits and balloons.  Continue the pink from this wallpaper throughout your child's room for a bold and bright look, or pair it with beige tones if you'd prefer a more subtle feel.  Get this from World of Wallpaper for £9.99 per roll.
10.  Marvellous Mickey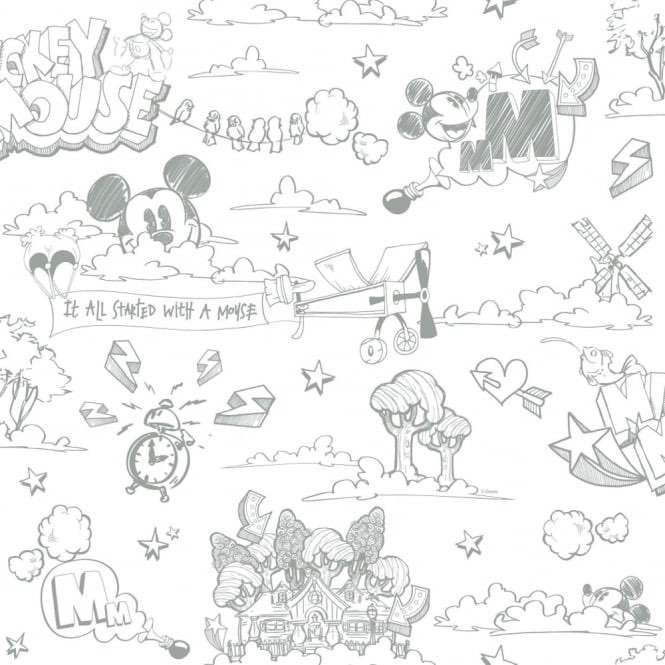 We just love this wallpaper for its unique design:  pencil sketches of Mickey Mouse-related motifs on a white background.  As well as pencil grey, this wallpaper comes in three other colours: red, blue and black.  It's currently available for £14.99 per roll at IWantWallpaper.co.uk.