Whether you're a first-time parent or this is your fifth baby, there's nothing more exciting than decorating a nursery in advance of your little one's arrival.
If you need a few hints and tips (or a refresher) on nursery preparation, you've come to the right place. In today's guide, we'll take you through what you need to know.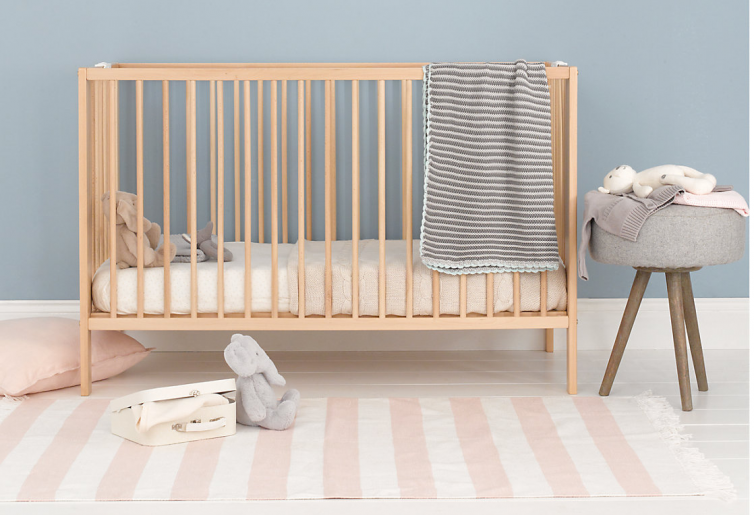 Can I paint while I'm pregnant?
Whether you're team pink, blue or yellow, there might be one job on your mind – preparing the walls of your nursery!  But is painting while you're pregnant safe?  Well assuming you're not going up any ladders, the answer is YES (with one caveat).
We'll let the NHS explain:
It's highly unlikely that painting or being around paint fumes while you're pregnant will harm your unborn baby, as the risk from most modern household paints is very low.

The risk of harm to your baby may be slightly greater from solvent-based paints and old paintwork, which may contain traces of lead.

For this reason, you should avoid using solvent-based paints and stripping old paintwork while you're pregnant.
So there you go!  As long as you avoid solvent-based paints and get somebody else to strip old paintwork, it's perfectly safe to get the rollers out.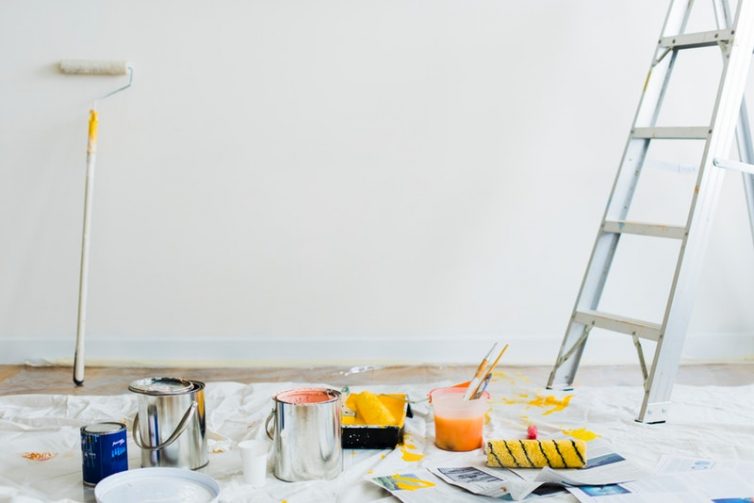 Other tips: use water-based paints (not solvent based paints), wear long protective clothing, wear masks and goggles, avoid eating and drinking in the room you're painting, and wash your hands once you've finished to avoid accidentally swallowing any decorating materials.
Did you know:  according to the media, Prince Harry and Meghan Markle chose the Organic and Natural Paint Co. for baby Archie's nursery. The paint is vegan, free from toxic ingredients, eco-friendly and odour free.
When should I paint my baby's nursery?
The NHS recommends you avoid painting in the first trimester, as this is the crucial period when your baby's organs begin to develop.  Apparently, the risk of harm is very slight, but you might as well not take the chance and avoid those first three months anyway.
Some online guides recommend painting the nursery in the second trimester.  Typically, this is when pregnant women feel at their best, plus it will give the room a good 2-3 months to air before the baby's arrival.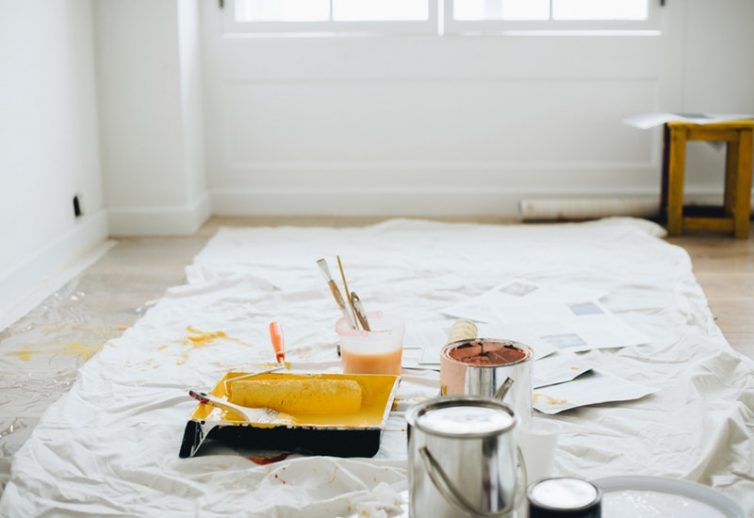 What about cots and cot safety?
Your baby shouldn't sleep in the nursery for the first six months of his or her life.  They should sleep wherever you are sleeping.
The Lullaby Trust, a charity that gives safe sleep advice and offers steps to help reduce the risk of SIDS (sudden infant death syndrome, or cot death), recommends this after reviewing evidence of studies.  They believe that during those first six months, your baby is safer sleeping in a separate cot or Moses basket in the same room as its parents. This advice is echoed by the NHS.
So, you might need a solution for your bedroom.  One option is a bedside cot, this will keep your baby close by (good for when baby wakes in the night) yet they adhere to all of the recommended safety guidelines.  They're also brilliant for breastfeeding mums.  New mum and TV star Stacey Solomon uses the Shnuggle Air Bedside Crib. Other popular options include the Snuz Snuzpod Crib (pictured below) and the Chicco Next to Me Crib.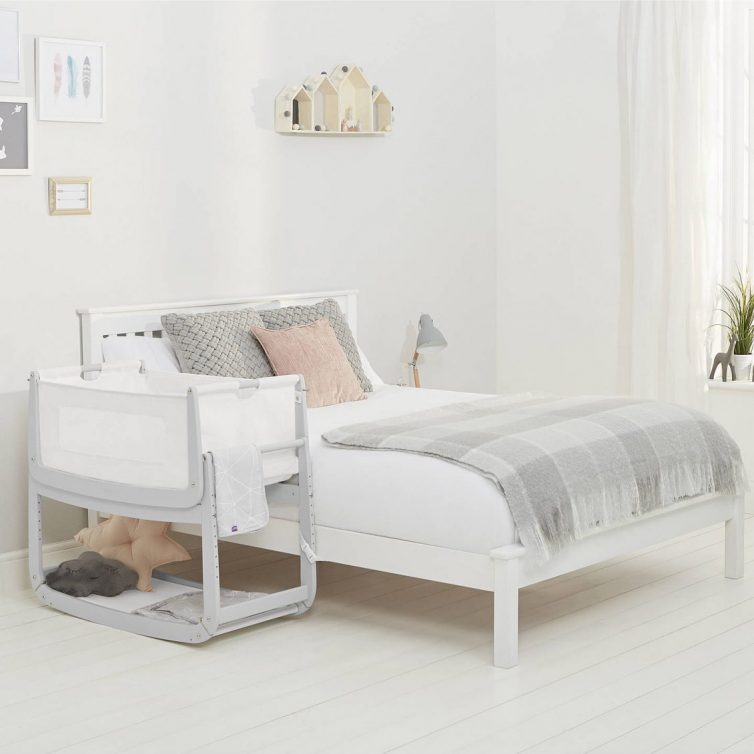 If you choose a bedside crib or Moses basket, your baby will outgrow it within the first six months, so you'll still need a cot (likely for the nursery at this point).  Look for a cot that meets British Safety Standard BS EN 716-1:2008+A1:2013. This is the safety standard all cots for sale in the UK must meet. This safety standard ensures the cot is deep enough, it doesn't have cut-outs, it doesn't have steps and the bars are a safe distance apart.
If you have space, one option is a standalone cot that is suitable from birth.  This could be placed in your bedroom and moved to the nursery when the time is right.
Remember: keep cots, cribs and Moses baskets away from windows, lamps, radiators, wall decorations and cords.
As for bedding, your baby will need a good, firm, flat and waterproof mattress that fits their basket or cot correctly.
If your cot, basket or crib is secondhand, you MUST source a new mattress for your baby.
You must remove toys from your baby's bed before they sleep, and all blankets must be firmly tucked in but not go above shoulder height. Baby sleeping bags are rising in popularity and they're recommended by The Lullaby Trust, so they're a good option. Quilts, duvets and pillows are not recommended.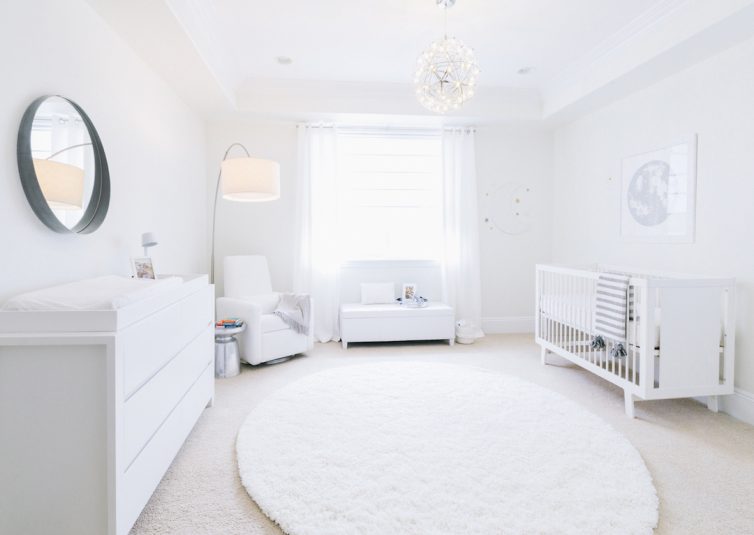 Do I need a baby changing table?
A changing table is a piece of furniture that lets you keep all of your nappy changing supplies in one place. On top, there's an area to place a changing mat (see below).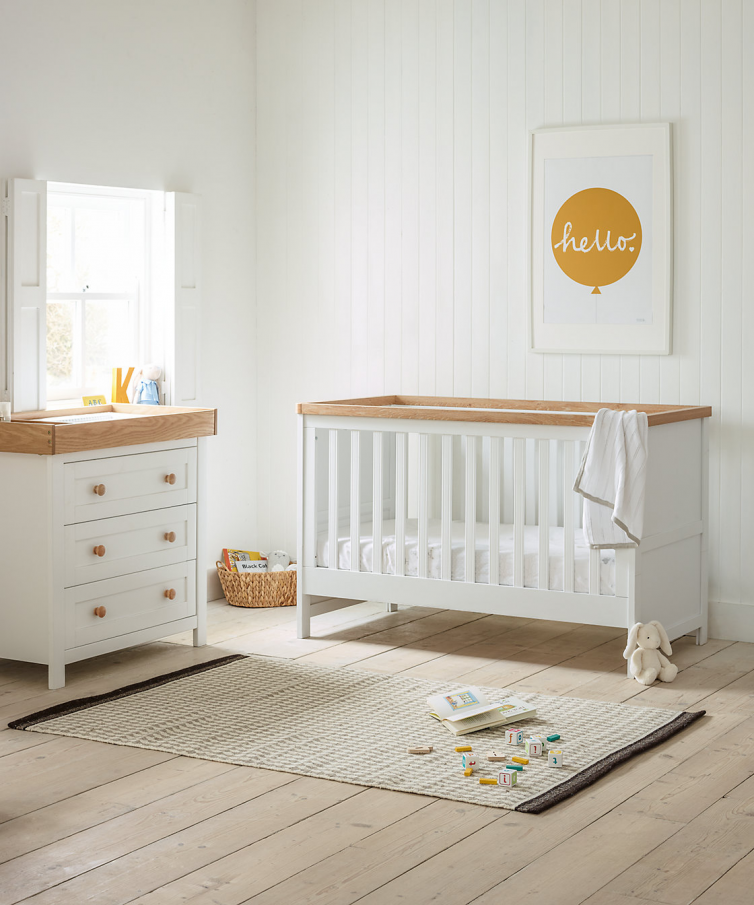 Whether this is a necessary piece of furniture for your nursery is up for debate. Some parents love them; they declare that the piece of furniture saves them from backache and they love how everything is in one place. Others believe it's too far to treck up the stairs to the nursery to change a nappy.  So we'll leave this one down to you to decide.  You can read opinions from both camps here.
If space is at a premium in your nursery, you might wish to try a cot top changer instead (see below). This handy bit of kit slots over your cot to provide the benefits of a changing table. (Plus, they're very affordable – great if you're on a budget).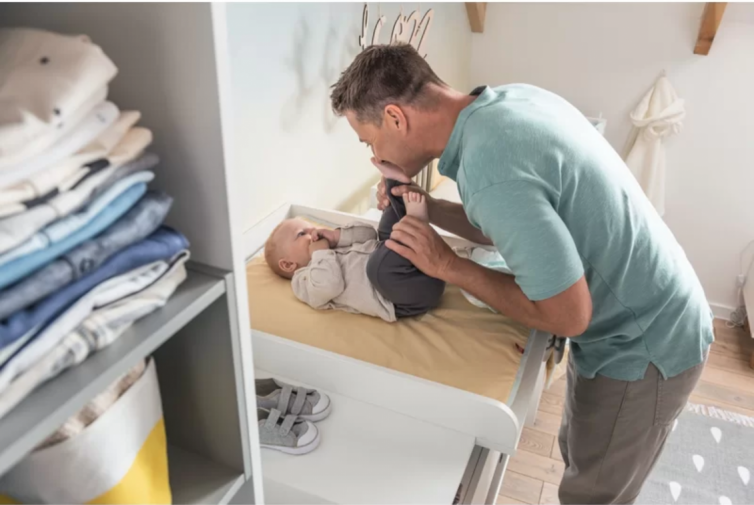 Securing furniture to the wall:
Baby won't be toddling around for a good few months, but once they're mobile, you may wish to secure nursery furniture (and furniture throughout the house) to the wall. This is the best way to ensure furniture is safe from toppling over and it will reduce accidents.
IKEA has a page and instruction video dedicated to this topic on their website. They recommend securing all chest of drawers and dressers to the wall. They even provide replacement restraints free of charge to customers.
Resources:
While this guide was put together using information from trustworthy sources, including the NHS and The Lullaby Trust, we recommend you carry out further research to ensure your nursery is as safe as possible.  Here are some recommended resources: