Sash window repairs offer a suitable alternative to sash window replacement.
Many councils are simply not allowing the use of cheaper UPVC windows, and sash window replacement is now in the region of £1500 plus VAT per window.
There is plenty of incentive to upgrade, and carry out sash window repair. London properties will typically have single glazed sash with glass 3mm to 4mm thick.
This is not ideal for heat insulation, however a larger inherent problem is the gaps around the sashes that are required for smooth travel of the sash window.
Nowadays, as part of sash window repairs in London, it is expected that a draught proofing system would be installed whilst carrying out maintenance.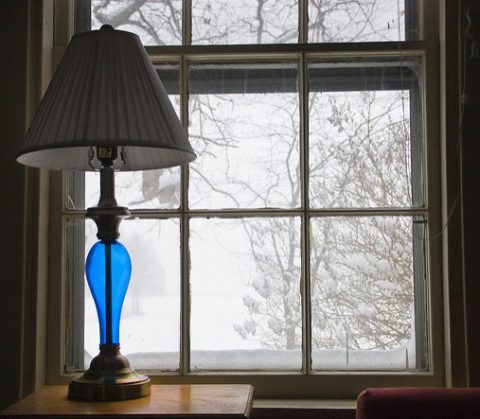 Image Source
This draught proofing system will stop rattling, reduce dust entering, as well as eradicating icy gusts! There will be a noticeable drop in passing noise, however it will not be entirely possible to eradicate all noises.
The draught proofing system is a series of brush piles inserted and rebated into the original window to create air tight seals against the frames and trims.
These seals are also useful for improving the travel of the sash, this is because the draught seal means timber runs against this low friction draught seal creating less drag.
The draught proofing pile is made of nylon and it is hidden within the frames, this means that you cannot see any traces of sash window draught proofing seals when the window is closed. Also it is good to note that the lifespan of a cloth seal is prohibitive and therefore nylon is a necessity.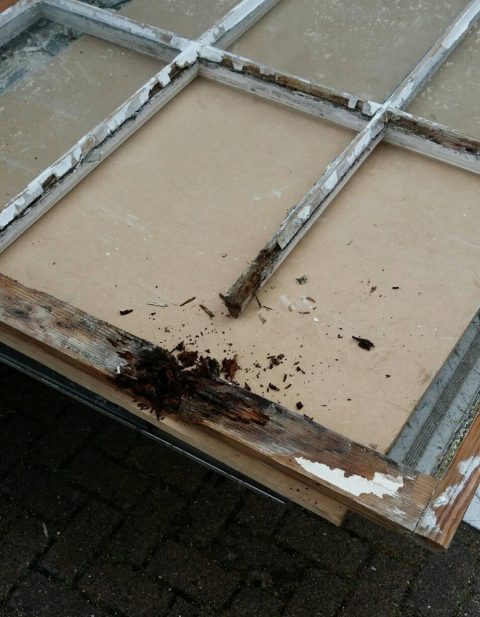 Sash window repairs can be extremely economical over replacement. For example in the images provided the sash has a glazing bar which will increase the cost when replacing the entire sash itself.
The bottom rail is rotten however the rest of the sash is good. Replacing this sash will cost £240 + VAT, whereas replacing the lower rail only will cost £80.00 to £120.00 depending on the complexity of the splice required. This represents a significant saving.
When a rail is spliced the procedure is quite simple. It is important to remove all traces of rot or the problem can return.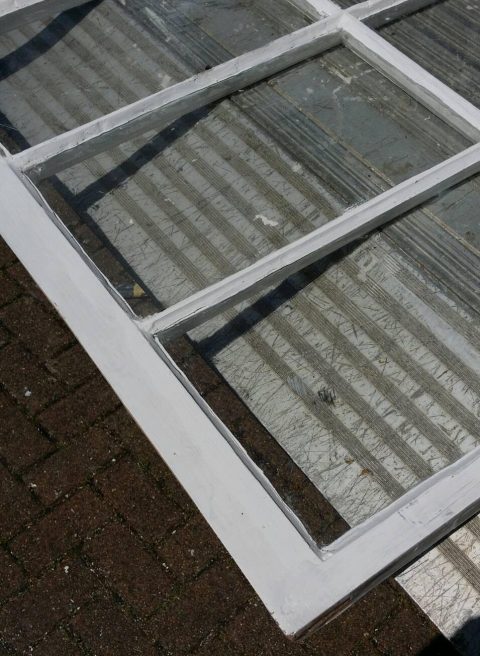 Once back to good timber the splice can be made, then the bond is used to ensure a safe amount of strength is provided within the mechanical fixings and resin. The repair is then primed and undercoated ready for decoration.
Sash window repair London companies can be contacted and will often provide a free quote for restoration and refurbishment.
It is important to check with the supplier prior to arranging a survey that they are conservationists, as opposed to a replacement sash window company.
Typically sash window repair and draught proofing will cost around £250 per window if there are no major problems with your windows.
Additional sash window repair costs that could possibly arise could be sash window sill replacement, or sash rails replacing as pictured in the images.
Main Image Source