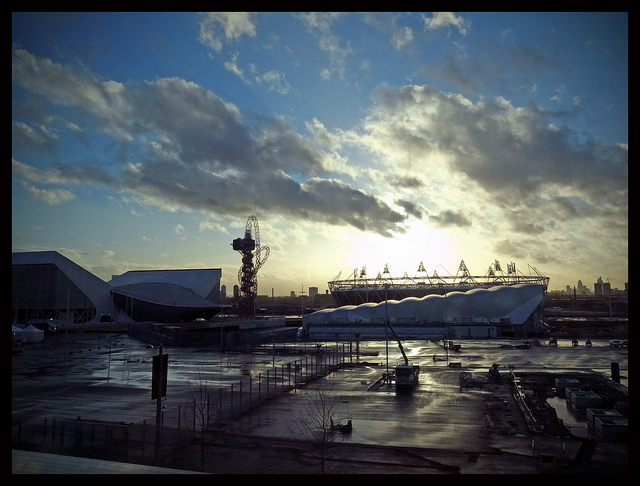 At 107 days before the opening of the London Olympics, Sebastian Wood, the British ambassador to China, expressed on the occasion of a visit in Shanghai, that London will benefit from the experience of the Beijing Olympics and illustrate the British character.
On 11 April, Mr Sebastian Wood and Jeremy Hunt, British Secretary of Culture, Olympics, Media and Sport, visited the Oriental Pearl Tower in Shanghai.
"We learned an important concept in the Beijing Olympics 'athletes put the service to the key point of the work'. All athletes worldwide were satisfied with the Beijing Olympics. They think it was complete preparations that have ensured their best performances. For this reason, Sebastian Coe, Chairman of the Organizing Committee of Olympic Games in London, has set the service to sportsmen at the center of his work. He hoped that the athletes are met and will present their best performances," said Sebastian Wood.
Also according M.Wood, the London Olympics will present the British character. The process of passing the torch for example, this edition of London adopt new means of transportation, including horses, steam engines and even cable cars.
Jeremy Hunt has participated in the 2008 Beijing Olympics with the British delegation. "The Beijing Olympics are a wonderful edition. At that time, China has exhibited his character before the world. Today, we hope that the London Olympics will be a good opportunity to spread the spirit of Britain."
Shanghai is the first station in China to the global promotion campaign GREAT. From April 11 to 12, the Shanghai citizens can admire an exhibition of photos from the Air Britain , the Silent Disco, the exhibition of paintings 3D. The activities allow visitors to discover Britain and preparations for the 2012 Olympics. They will also be held in Beijing and Guangzhou.