Lighting is an important part of home design that often doesn't get the consideration it deserves.
It sets the mood of a room, can accentuate or soften its colours, and can even have an effect on how big the room looks.
Don't leave your choice of lighting as an afterthought; always consider the style and purpose of your lights, and what effects you want them to have in the space they will be in. For example, wall lights, especially if in a hallway, can add the appearance of depth to the space, making the walls look longer. Directional lights can be used to pick out details in your room, like ornaments, or pictures, while back-lighting furniture or plants can create an interesting effect, too.
With the clean lines of today's modern styles, it's easy just to go for the many contemporary designs available at your local home furnishing store. However, a well chosen antique or vintage style light in modern surroundings can create a timeless look for your room. It can also provide the finishing touch to a room containing antique furnishings or match the period your home was built in.
The scalloped edges and delicate tints of Victorian wall light shades will cast a soft light, breaking up dark-coloured walls and giving your room a cosy feel. A chandelier style pendant with its multiple lights will brighten every corner at once, and gives an air of sophistication. The bold angles of the art deco style, or the iconic designs of the 50's and 60's wall or pendant lights can each blend in with a modern setting, and of course will match any furniture you might have of the same periods.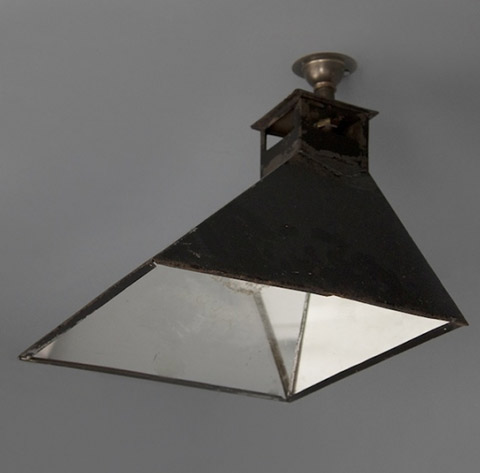 Skinflint Art Deco cinema light
Designer vintage lighting doesn't have to be new, either. The uniqueness and authenticity of a restored antique light fitting is something that cannot be replicated. The warmth of a stained-glass Victorian hall lantern gives out a welcoming glow. Reclaimed brass ship lights can add to a nautical theme in your bathroom, while an antique coach lamp would make a good outdoor security light.
For something a little bit different, lights designed in an industrial style can also complement a modern setting. Painted metal shades, steel, pewter and bronze finishes are becoming more fashionable, and are popular as pendants over kitchen dining tables, or as small desk-lamps for the study. Clusters of pendants at different lengths can strike an elegant effect.
And just like antique light fittings, it's possible to find antique industrial lights, too. Companies like Skinflint Design are experts at salvaging old lights and turning them into something special that would look perfect in your home. Restored lanterns and bulkheads make perfect wall lights, theatre lights can become standard lamps, and if you want a talking-point, there are the more unusual treasures that have been reclaimed, vintage headlamps and even old traffic lights have been turned into stylish pendants that add a unique and timeless feel to a room.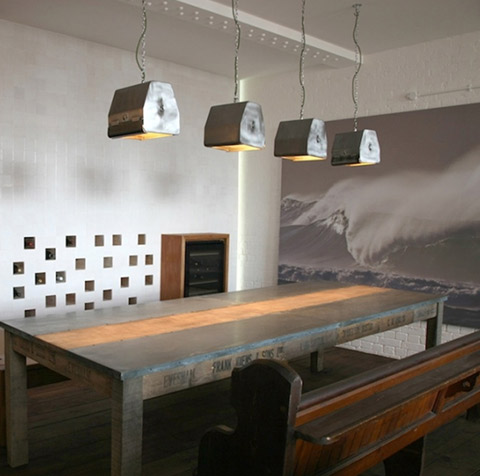 Skinflint hanging ceiling lights
Whatever style you choose, you can guarantee that designer vintage lighting will add that special touch to your home, and contribute to that overall timeless feel.