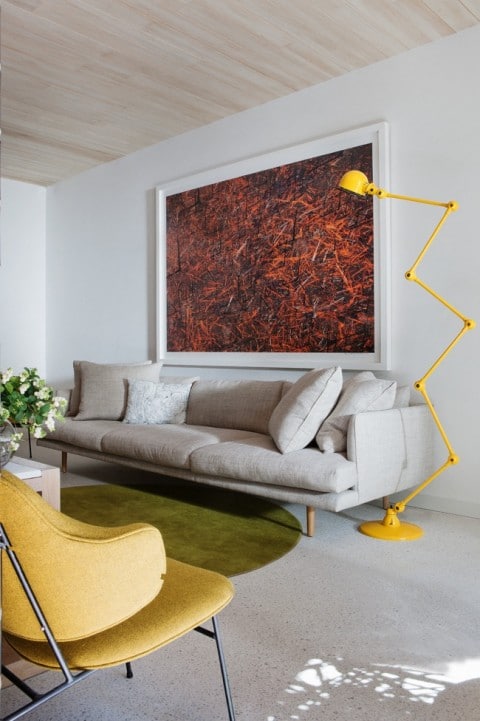 Adding a designer floor lamp to any room is an easy way to add a touch of class and style.
There are many styles of floor lamp, but these 11 have an extra something. I especially like the retro styles and the ones that look like over sized desk lamps, in particular the yellow Jean-Louis Domecq lamp called Jielde above.
---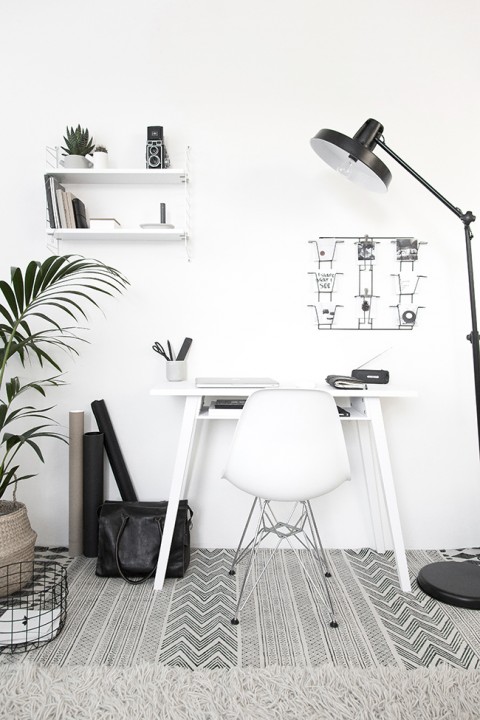 Image Source
---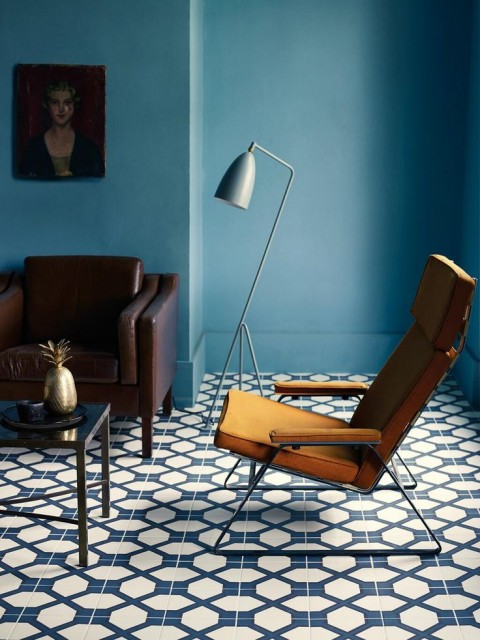 Image Source
Scandinavia born Greta Magnusson Grossman has a very rich history in interior design, industrial design, and architecture. Greta designed the iconic grasshopper in 1947 for Ralph O. Smith. Thankfully the Grasshopper design was brought back to life in 2011 keeping the original paint and patina.
Greta Magnusson Grossman won a number of awards, but the one that stood out the most for me, was the 'furniture design' award from Stockholm Craft Association. This was due to the fact that in 1933 Greta was the first women to receive such an award.
---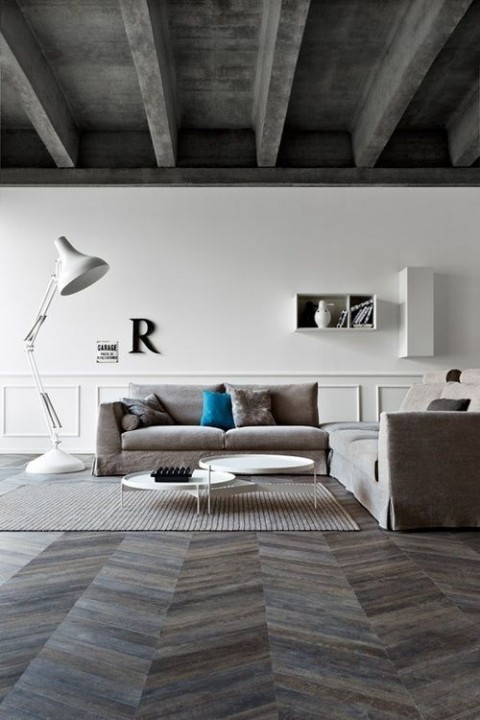 Image Source
---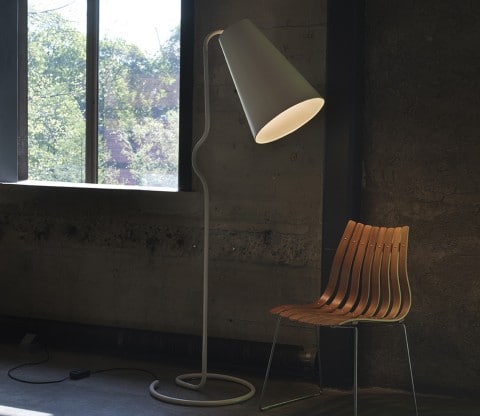 Image Source
The Northern Lighting Bender Floor Lamp, is a refined & sleek version of the oversized desk lamps. With it's modern and Swedish mid century feel, the lamp would fit perfectly in any modern apartment.
---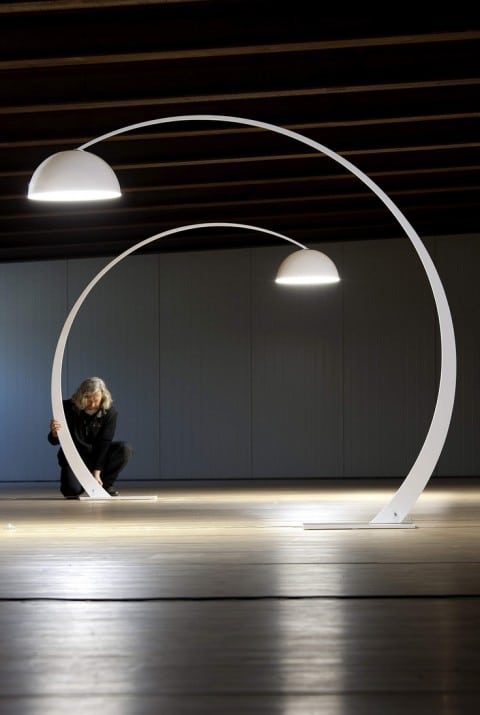 Image Source
Standing over two meters in height, this stunning floor lamp by Italian company Franco Zavarise is a work of art. Imaging this floor lamp in an old convert mill or high ceiling period property isn't hard to do.
---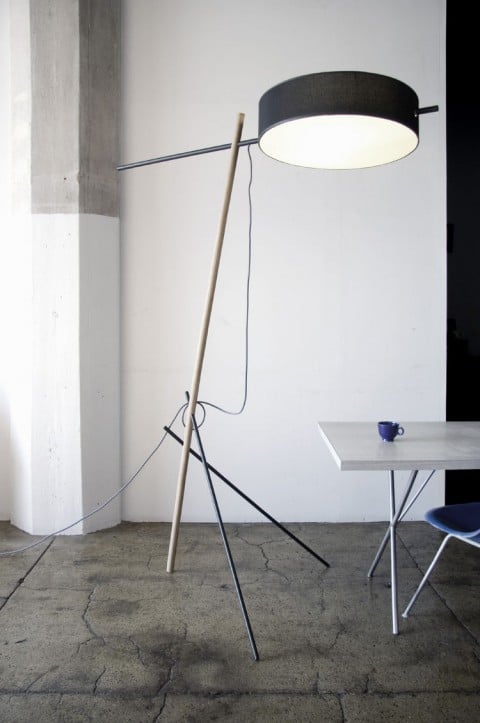 Image Source
Excel Floor Lamp by New York young industrial designers Theo Richardson, Charles Brill, and Alex Williams company 'Rich Brilliant Willing'
---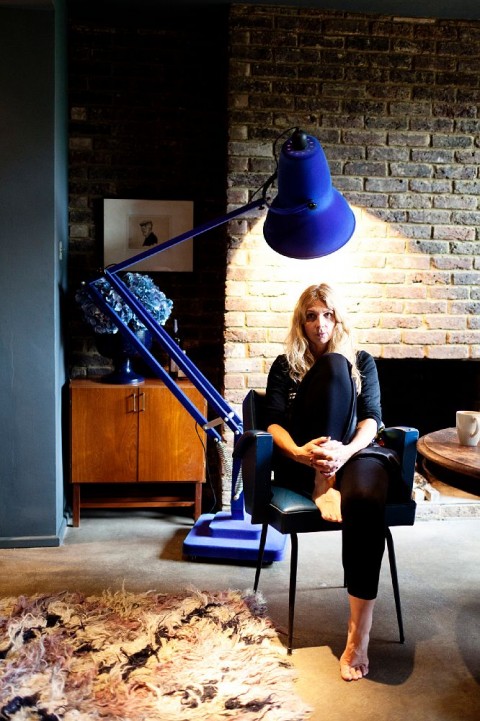 Image Source
This bright blue over sized replica of a desk lamp, in a picture of Abigail Ahern's London home which was taken for her blog in 2011, looks amazing. You would think it would look out of place, but it fits perfectly.
---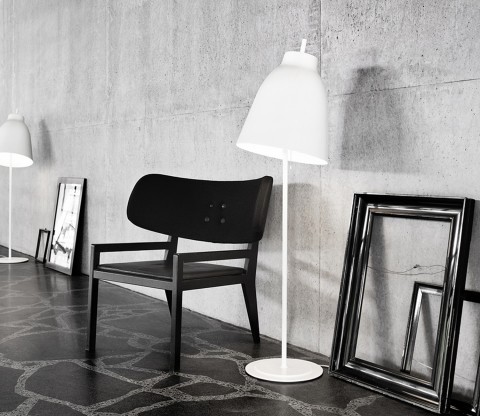 Image Source
Danish industrial designer Cecilie Manz' who won the Danish Crown Prince Couple's Culture Award for her contribution to design, has reinvention her iconic pendant lamp. The revised design is called the Light Years Caravaggio Floor Lamp.
The Light Years Caravaggio Floor Lamp gives the impression of being rigid in the picture, but the stand is actually flexible, so can be perfectly placed next to your favourite reading chair.
---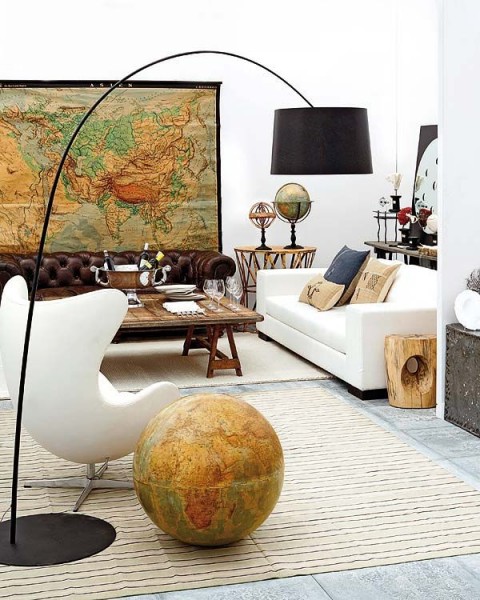 Image Source
---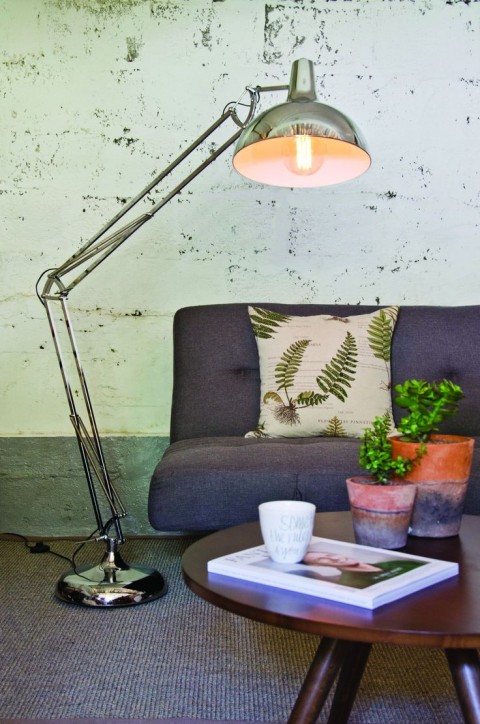 Image Source
With an amazing retro look, the Large Chrome Angle-poise Floor Lamp by Arora Lights is bound to turn heads in most settings, be it a modern lounge, home office or even the kitchen.
---
Main Image Source