Thinking of starting a new tiling project? Instead of settling for something dull, you should try thinking outside of the box and get creative with your project.
The good news is that we have put a few ideas together that can help you enhance your walls and floors. Read on to get inspired.
Mosaic tiles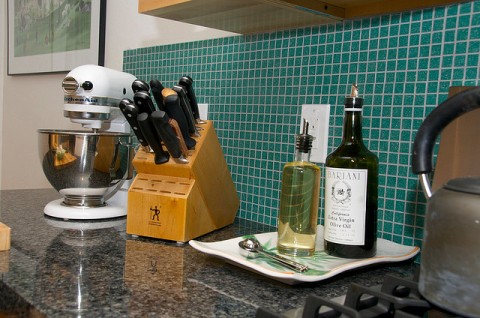 Mosaic tiles are an excellent way to inject your room with a dose of bright and vibrant colour. They are extremely versatile and can be installed on most surfaces in kitchens and bathrooms, ranging from kitchen splashbacks to shower walls.
You can combine different tile shapes, materials and colours to create your design. Remember, the only limitations to mosaic tiles are the bounds of your own imagination, so think big and beautiful before you begin your project.
When it comes to installing your tiles, it is important to make sure you use the correct type of trowel. Mosaic tiles require a thin, solid bed fixing, which can be achieved using a trowel with a thinner notch. Vitrex makes a specialist mosaic trowel that is available from MyToolShed.co.uk.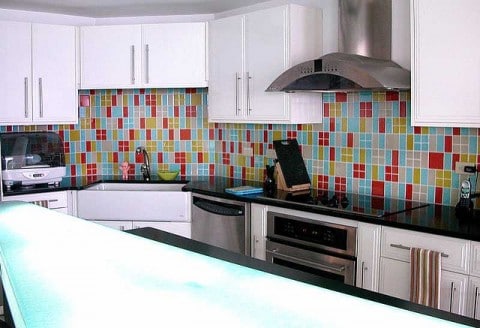 The kitchen splashback has many practical benefits, such as protecting your wall from unwanted spatter and being easy to keep clean and maintain, but they can also allow you to add a bit of personality to your kitchen.
If your kitchen has an understated style, a splashback can be the perfect place to try out some bold patterns or colours.
On the other hand, some people opt for a more low-key approach to splashbacks, in-keeping with the neutral décor of their kitchens.
A popular choice for these types of splashbacks are subway tiles, which are both versatile and widely available. Light colours and grouting help to extend the neutrality of the room.
HGTV has written an extensive guide to picking your perfect kitchen backsplash. It includes advice on choosing your tiles, installing them and also has some common mistakes that you should avoid.
Get geometric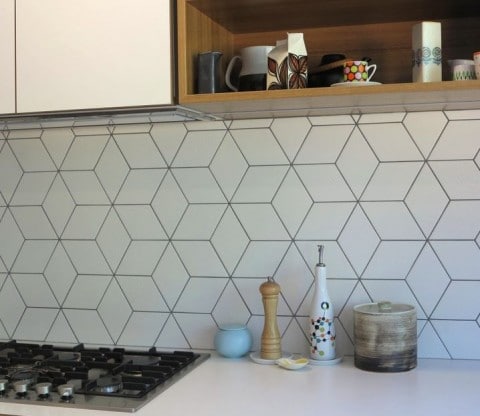 Geometric tiles can make a feature of any surface that you install them on. Their combination of bold colours and eye- catching patterns has seen them favoured by many designers, helping them to become a key trend in 2015.
These tiles can be used to really put focus on a floor or wall and create a brilliant multi-dimensional effect in your room.
The BCT Feature Tile range offers an excellent range of geometric patterned floor tiles that can be used to accentuate your room.
They are available through Tiles Direct, who also offer a handy sample service and free deliveries over £499.
Leftover tiles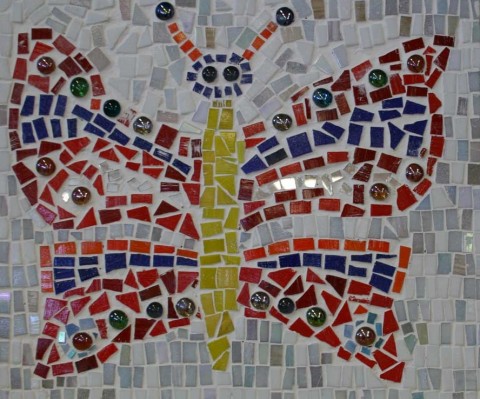 © Bernadette Hughes – Image Source
After you've finished your tiling project, you may find that you may have a few extra tiles or offcuts lying around. You might be tempted to just get rid of them, but there are a number of innovative ways you can put them to use around your home.
One of the most popular uses of excess tiles is to decorate a small surface such as a table or bench, which can be a great way to jazz up a previously plain surface.
You can also use them as placemats or coasters, create attractive mosaics, or use them as stepping stones in your garden.
Your creative use of leftover tiles might involve cutting or trimming them to size, so make sure you have a good tile cutter at hand. The Titan Tile Saw from Screwfix is well reviewed and won't break the bank.