A creative tile back-splash is the perfect way to make any kitchen feel charming and welcoming.
Despite being a social hub for entertaining and eating alike, many of us are guilty of overlooking our kitchens as purely functional spaces. Using stunning wall tiles creatively is a sure-fire way to give your kitchen an instant face-lift.
Many homes are embracing an open floor plan, which puts the kitchen squarely in the heart of our living spaces. If you're looking for ways to transform your kitchen with a stunning design feature, look no further than these gorgeous backsplash ideas.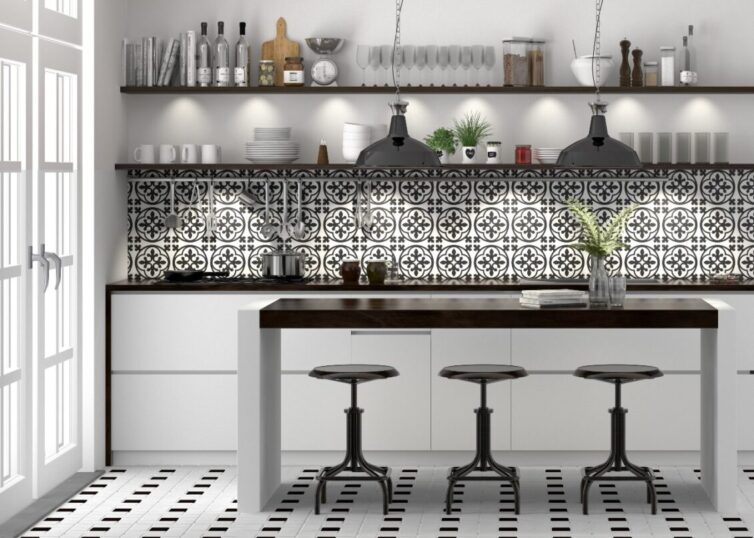 Patterned tiles for country chic
Vintage style kitchens with a 'shabby-chic' aesthetic have an enduring popularity. It's a creative trend that allows you to leave an artistic imprint on your home. One of the easiest ways to bring a touch of nostalgic bliss to your kitchen is with a kitsch patterned tile backsplash.
Source: Fired Earth Kitchen Tiles
Vintage style means different things to different people, so you can really make this trend your own. White and blue floral designs, reminiscent of Delft pottery, have the continental charm of a rural European kitchen. Mix and match styles and colours for a truly unique backsplash that will become the focal point of the room. Complete the vintage look with some kitsch and cosy soft furnishings.
Metro tiles for modern minimalism
The humble metro tile has become the du jour choice for kitchen backsplashes. Don't be fooled by its simple rectangular façade – this design staple is a minimalist hero. Its beauty is in its simplicity – you can incorporate the metro tiles in almost all of this year's biggest design trends because they're just so versatile.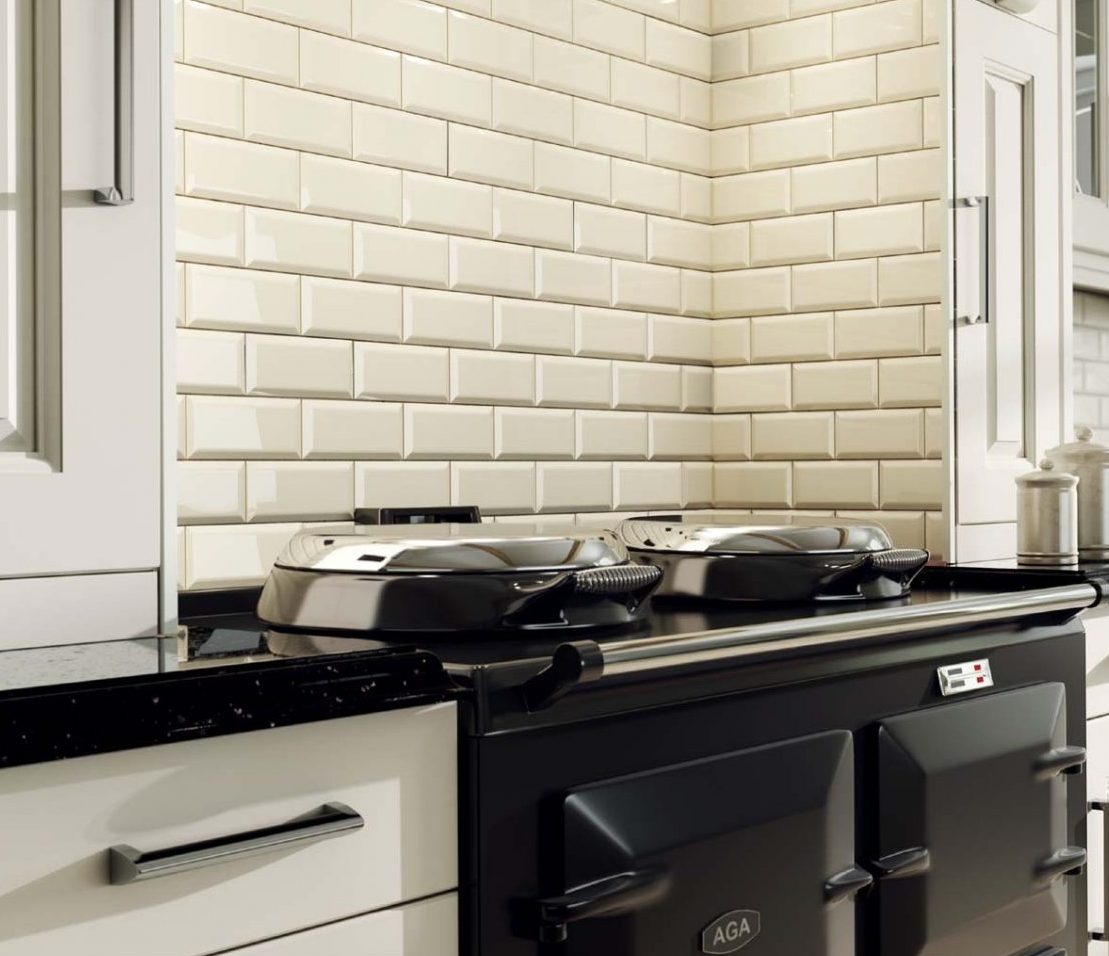 Available in a huge array of colours, sizes and finishes, metro tiles offer endless opportunity for customisation. Turn your backsplash in to a vibrant conversation piece with bright colour-ways. Combine contemporary and classic styles by arranging high-gloss metro tiles in a traditional herringbone formation. If you're looking to bring contrast to your kitchen, pair light fittings with a dark metro tile or vice versa.
Live luxuriously with classic marble tiles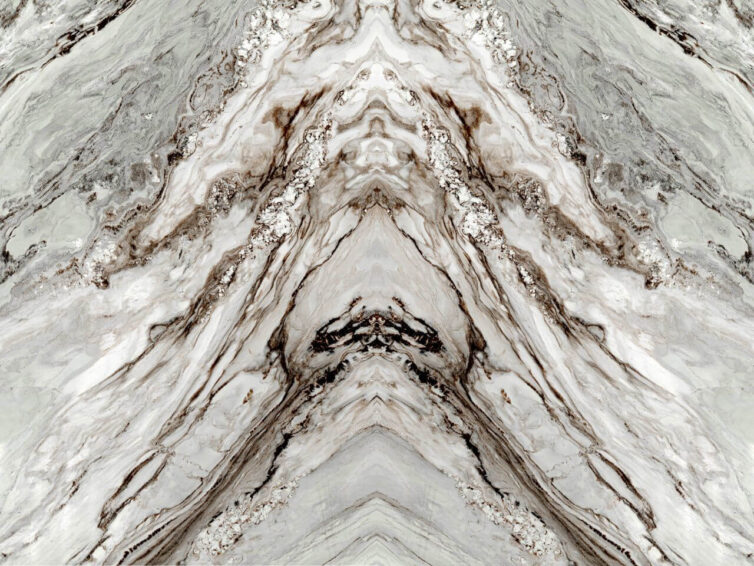 Designs inspired by Calcatta marble are seeing a resurgence this year. Evoking the old-world glamour of the 1920s, marble backsplashes are the perfect way to bring a touch of class to your home.
Available in varying degrees of pattern and shade, the natural grayscale of marble makes it compatible with almost any style. Because of Calcatta marble's popularity, amazing imitations are available meaning you can achieve this trend on a budget. Pair with a classic shaker kitchen for timeless style.
Concrete look tiles for an industrial revival
The industrial revival has really taken hold of the last decade of interior design. Its practicality makes it ideal for turning any kitchen in to a haven for good style. Matt grey tiles with matching grout are the perfect way to create a concrete look for your backsplash.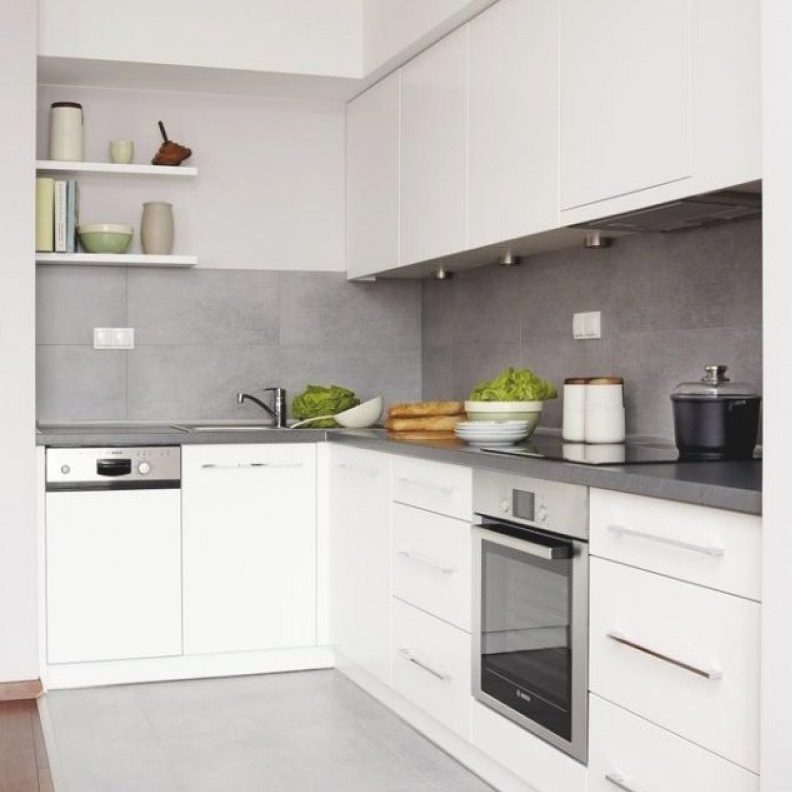 For all-over industrialism, we recommended matching your backsplash to your floor or wall tiles. Floor-to-ceiling tiling is a hot trend in interior design this year, the concrete look lends itself to this perfectly. Pair with pendant light fittings and metallics to perfectly capture the trend.
We hope you find these trends inspiring if you're looking to refurbish your kitchen. Whatever look you're hoping to achieve, there's a tiling technique to bring character to your home and transform your cooking space.