Do you ever play the Lotto game? Not the physical buying tickets and playing, but the one where you imagine you have huge bundles of cash in the bank and you spend it in your head?
A lot of us do, and we build castles in the sky and daydream about the perfect house with our perfect interior decorations.
There are many changes that happen to homes over the years and every year trends change to reflect the newest kitchen gadget.
It's not just gadgets either, but the fixtures and fittings the modern home should have to make it desirable.
Your kitchen may seem a little tired or dated and if you want to have a change, why not take a look here at some fantastic, beautiful kitchen ideas?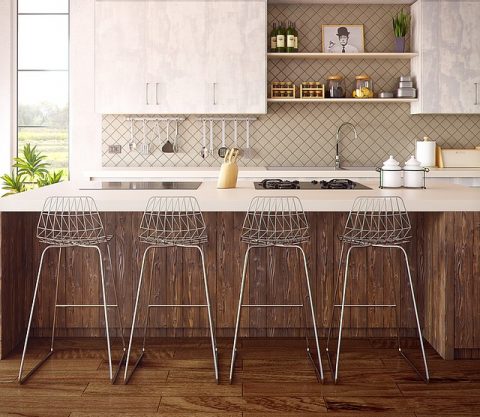 Failing that, have a look at our suggestions for six kitchen features we can all dream about having! Let's imagine your kitchen has had a full makeover and you've just installed brand new plumbing, electrics, counter worktops and a whole new sink with waterfall taps and detachable rinser.
You've bought your new kitchen and are proud of it. What do you need?
Wall-mounted pot filler:
You might not have heard of one of these, but the days of heaving pots full of water from the newly installed Astracast Sink to the stove are long over with one of these. It's a tap that's built into the wall above the oven to fill your saucepans straight away. Nifty!
Pantry: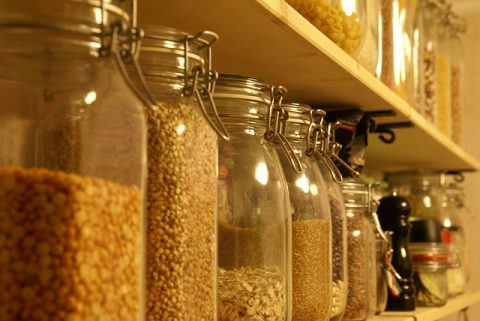 It's nice to have a new kitchen and new wall-mounted cupboards, but if you make sure you have a walk-in pantry built in, you can hide all your food and sundries in here and keep your cupboards on the walls ready for crockery on display.
Cloth storage:
There's usually a fake drawer in front of the sink and while that's wonderful for display purposes, why not actually use that space? A pull-down storage compartment for all your sponges and cloths (rather than next to the sink edge) is a far better solution.
Hidden hampers:
Installing a hidden laundry basket in a cupboard is one way to make sure you can't see any of the dirty towels from the kitchen. Low down cupboards are perfect for this!
Warming drawers:
Installed next to the double, integrated oven should be a warming drawer kept at a lovely temperature for your dinner plates. Moving your hot food to a hot plate ready for dining is a classy way of ensuring your dinner party guests of the future are impressed.
Hidden plugs:
Your tiles around the oven and sinks are often broken up by outlets. By having them moved to underneath the wall-mounted cupboards, you have a smooth splashback with no interruption, making the room look sleek!
While it's fun to dream about the features you want in the kitchen, you can make all this reality with careful planning. All of these features exist so find yourself a kitchen designer and get to work!