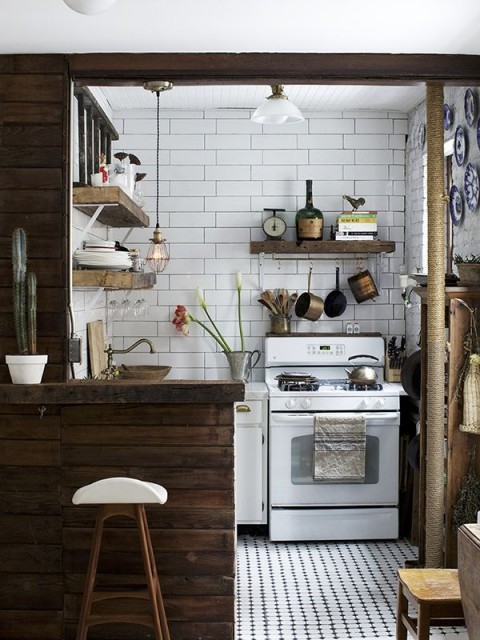 A well designed kitchen is efficient, but beautiful. It doesn't feel cluttered or cramped.
If you don't have a well-designed kitchen, it can be frustrating. Here are the best ideas for making the most of the space that you have to make it feel like it was designed to be the perfect kitchen.
Pocket Door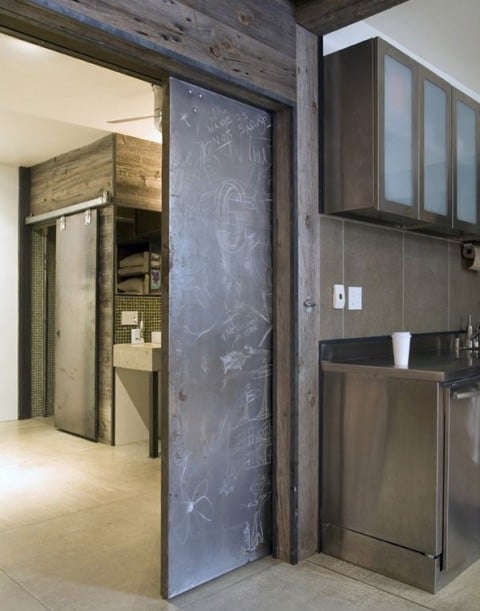 Image Source
If your kitchen door swings into the kitchen, then that's space that's been taken up – space that could make the whole kitchen feel a lot roomier. You could take the door off completely, but then you're left with an unsightly frame, and you don't have the option of closing it if you want to.
For a true space-saving door, the pocket door is perfect. Its like a sliding door, but the door slides into the wall, rather than in front of it, so you don't have to give up any space for the sake of having a door.
Vintage Style Appliances
Vintage style appliances are, on the whole, much smaller than modern appliances. While you may not want to get an actual vintage appliance for your kitchen, a cooker that has all the mod-cons but looks beautiful and is that touch smaller will give you more counter space to open up your kitchen.
Vertical Space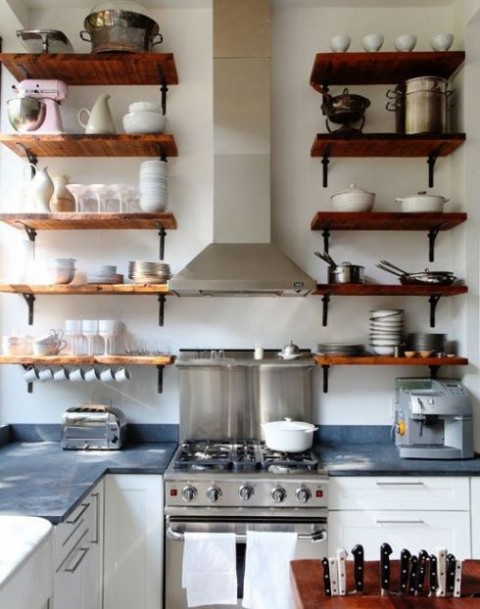 Image Source
If you're struggling for storage space, then take a look around you. If you've got loads of vertical space on the walls, then free up some cupboard space by hanging pots and pans on the walls instead.
You could also do this with your knives, putting them on display with a magnetic strip, instead of having them take up surface space with a knife block.
Pull Out Pantry
Utilise every bit of space that you have with a pull out pantry. Readily available and easy to DIY, a pull out pantry can be squeezed into tight spaces, and even items at the back are accessible, freeing up even more cupboard space from food.
Double Your Cupboards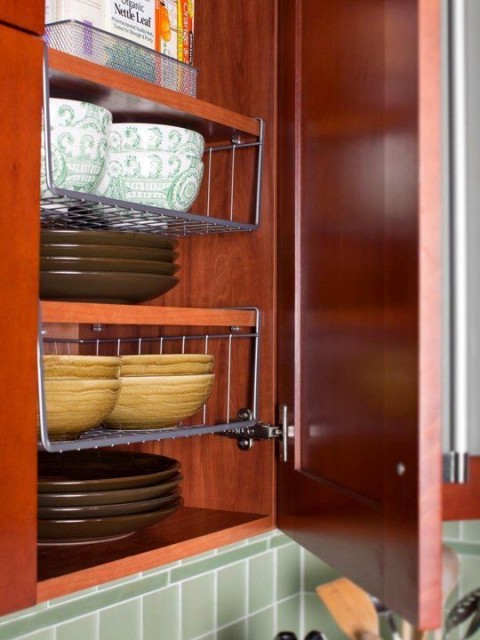 Image Source
Organising your cupboards and using simple items to make the most of the space could double the amount of space that you can actually use.
Things like stacking shelves to make sure that you use every inch of the space that you've got, or horizontal plate and baking tray stackers so you have easy access to all your plates.
Main Image Source