If you're planning a kitchen renovation, you'll find that there are many kitchens styles and designs to choose from. Some are more practical and popular than others. 
Five of the most popular kitchen styles include:
1. Modern Style
The modern kitchen style is all about minimalism. It's sleek and sophisticated, with clean lines and virtually no clutter.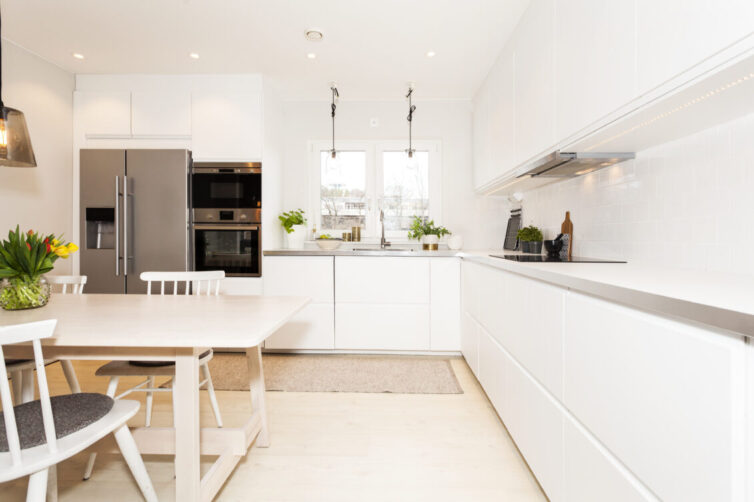 Modern kitchens like the popular German kitchen incorporate advanced materials, reflective surfaces and other features to create a functional, no-frills space. It's one of the most popular kitchen styles for small kitchens because its use of reflective materials and clutter-free design make the space feel larger.
2. Traditional Style
The traditional style is exactly as it sounds – traditional. It's all about creating a space that's comfortable, inviting and functional. The main focus with the traditional style is family living and entertaining. It's the kitchen you want to have when you invite friends over for dinner or host the entire family for the holidays.
Features of traditional kitchens include glass or panelled cupboard doors, latched hardware and white tiles.
3. Country Farmhouse
The country farmhouse is one of the most popular styles of kitchens. Like traditional kitchens, the farmhouse style is inviting and encourages friends and family to gather together.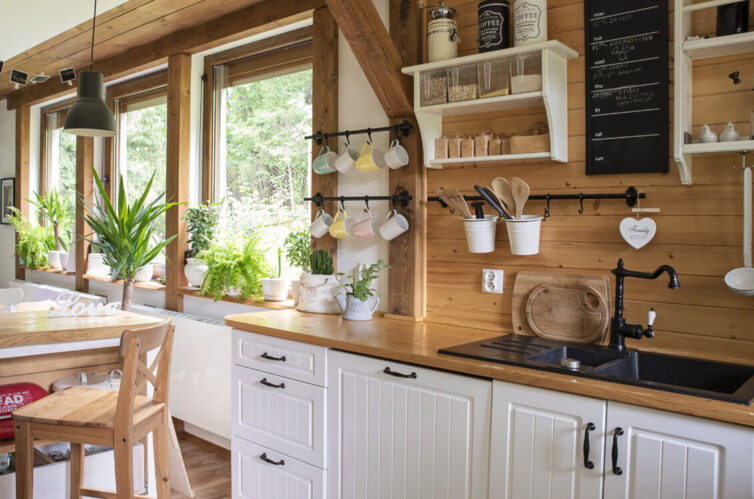 The farmhouse style incorporates elements like the farmhouse table and furniture-like cabinets. White cabinets and wood accents, like exposed beams, are popular features of this style.
4. Rustic
The rustic style has a warm colour palette and a welcoming feel. Rugged natural materials, like stone and wood, take centre stage.
Although rustic kitchens traditionally incorporated vintage elements, this style can also lean towards contemporary.
Common features of rustic kitchens include:
Textured stones, like travertine, granite and soapstone
Natural wood cabinetry, flooring and tables
Barn doors
Open shelves
Wrought iron and copper lighting fixtures
5. Shaker Style
The shaker kitchen style has been a popular style for more than a century. Like modern kitchens, the shaker style is functional, classic, simple and timeless.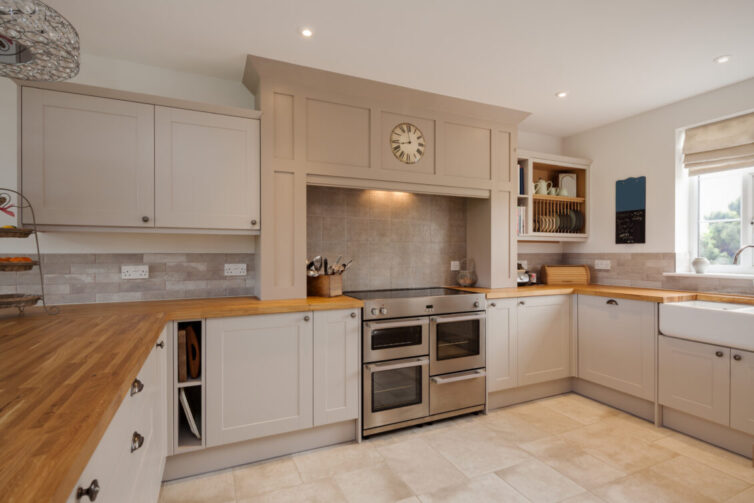 The shaker style is named after the Shakers that came to the U.S. They were excellent craftsmen and known for their practical furniture designs with clean lines. Shakers traditionally worked with cherry, maple, pine and other local hardwoods.
Shaker cabinets and drawers are simple, with no ornamental details. Their simplicity and minimalism are what make them so timeless and appealing.
How to Choose the Right Kitchen Style for Your Life
With so many different styles of kitchens to choose from, you may not know which one to choose for your renovation.
When choosing a style, consider your:
Lifestyle
Budget
Personal taste
An experienced professional can help you find a style that complements your life without breaking your budget.