We're over the halfway point of 2016. The first half of the year confirmed (or not) numerous 2016 trends that took hold.
Black and white interiors are making a splash, Scandinavian design is more popular than it has ever been, and tiny homes/small spaces are still on the rise as being functional spaces to embrace.
There's still plenty of time to see how these trends pan out the rest of the year, but let's talk about what trends will start to take off in 2017.
One trend to keep your eye on is vinyl plank flooring. Vinyl flooring has been around for decades. Many people still think of vinyl flooring as being that shiny vinyl sheet material that comes in large rolls with designs reminiscent of the 1970's.
Nowadays, vinyl flooring has made some significant advances that make it a big contender in the flooring industry, rivaling even real hardwood and popular laminate.
Here are five reasons why vinyl plank flooring will take off in 2017: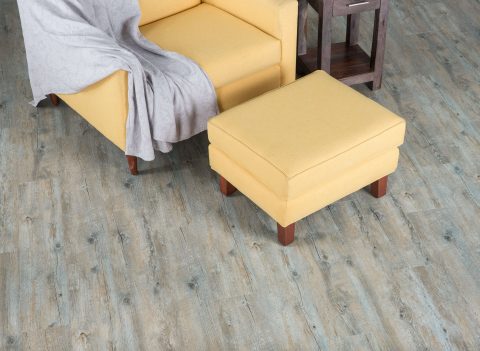 Realistic & Modern Design
The flooring industry has moved past vinyl in sheet form. Though sheet vinyl is still available, more and more people are flocking to vinyl planks or vinyl tiles. This is vinyl that has been cut to the size of wood planks or tiles in order to mimic the real materials.
Vinyl planks have also become increasingly realistic due to the technology used to create the vinyl prints. 3D print films are made even more natural looking with help from hand-scraped texturing that is applied to the plank.
The design of vinyl plank flooring today goes a step further by being produced in wide-plank sizes (5" or more in width), keeping up with the wide plank designs offered by real hardwood flooring manufacturers.
Durable & Pet-Friendly
Vinyl plank flooring falls in the category of "resilient flooring". This means the floor can hold up against a lot of wear and tear over time.
Risks of scratches and dents are reduced with vinyl plank flooring. Households with pets are also flocking to this flooring material because of those very reasons.
Plus, vinyl planks with texture tend to help prevent cats and dogs from slipping along the floor.
Water-Resistant & Easy to Clean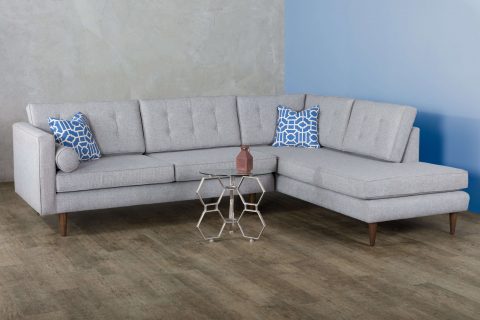 A huge benefit to vinyl plank flooring and another prime reason it will take off in 2017 is its water-resistance and ease of cleaning. Water will not ruin the planks and when the floor is in need of a cleaning, you simply need a damp mop to pick up any spills or dust.
This is not always the case with other materials, such as laminate. You can read more about laminate vs vinyl here.
Suitable for Multiple Rooms
Due to the sensitivity of wood flooring, it has its limitations when it comes to rooms suitable for install. Vinyl plank flooring does not have those limitations, giving you more options to install in places such as basements, bathrooms, and kitchens (for more on kitchen trends, visit here).
DIY-Friendly
This day in age, more people fancy themselves a DIY expert. The do-it-yourself crowd knows the value of saving money and getting the satisfaction of taking a hands-on approach.
Vinyl flooring options are now available in multiple installation methods, one of which is an interlocking design that will go far with the DIY crowd.