Are you looking to tackle that long list of DIY projects that have been building up for months?
Or have you got a creative streak and looking to make jewllery or your own on trend furniture? Then you'll be needing some form of glue, be it to firmly hold jewllery stones in place, fix in place flooring or design your own stylish epoxy resin table top. For a large number of projects, we find epoxy glue is the go to solution, but not everyone knows how to use it and when the time comes how to replace or remove it.
Here we have a guide on how to use and remove epoxy glue:
Best ways to use and remove epoxies
Epoxy glues are two-part glues that are formed when an epoxy resin and a hardener are mixed -usually in a syringe for small applications but also in other formats for larger applications like laminate flooring and tiles. Epoxy floor coatings are durable, shock and temperature resistant and a great option wherever you need to create a tough, super-strong surface. Syringe-based epoxy can be used for smaller industrial or craft projects, is a great gap filler and can also be painted, drilled and sanded after application, if needed.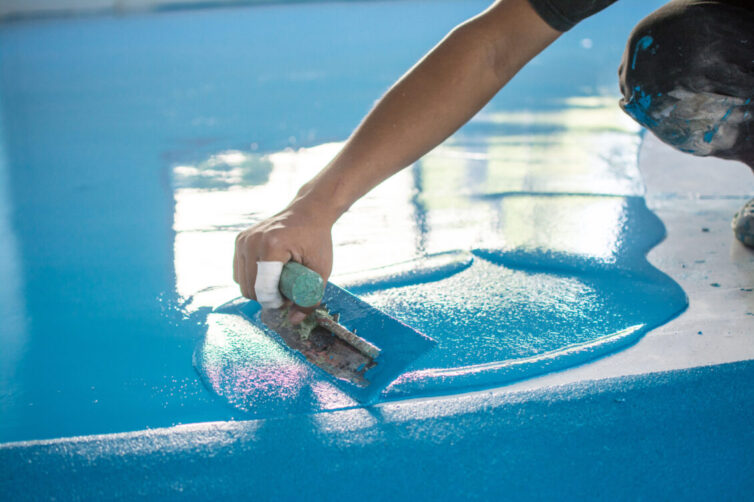 What if you make a mistake? Once you've mixed your resin and hardener there is a small window of opportunity for mistake correction. This can be anything from a few minutes to a few hours -depending on which glue you apply and the size of the area. During this time you can move or change the surface that you're bonding. It will take many more hours for the epoxy to reach its peak strength, and, until then, you can remove the solution -even if it might take some elbow grease!
How to use epoxy glue
If you're thinking of laying laminate flooring in the kitchen, for example, here is why that's a great idea – then you need to know a thing or two about epoxies. Especially if you plan on putting epoxy over your floors or if you want to remove old epoxy from your floors before revamping them.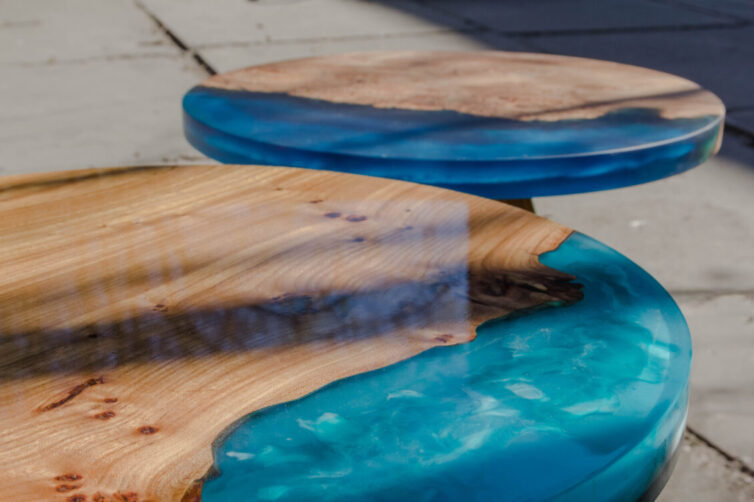 For smaller projects an epoxy syringe is the ideal way to bond and protect your surfaces or make repairs. Epoxy syringes are easy to use, dry quickly and create tough bonds. There are epoxy syringes that are suited for single or multi-step applications, transparent epoxies and thick gels which are ideal for vertical surfaces. Let's take a look at:
How to apply epoxies
How to remove cured epoxy and make changes
Great uses for epoxy glues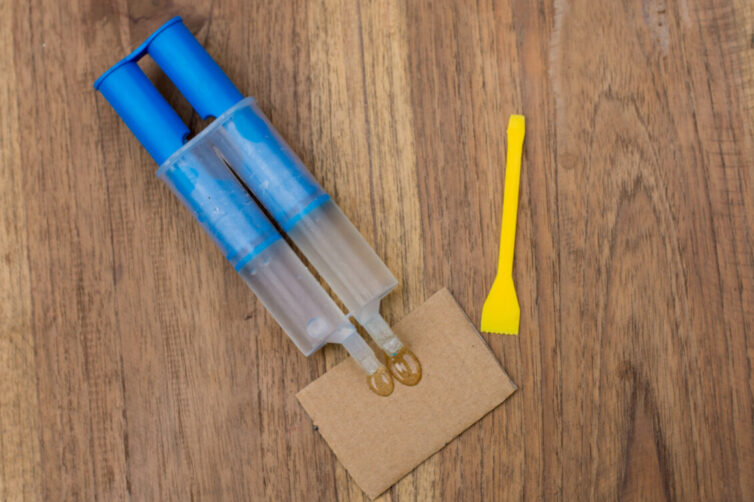 How to apply epoxy glue
Use sandpaper or file the surface to create a rougher surface. Make sure the surfaces are as clean as possible before application.
Cut the tips of the application syringe while holding it with the end down. Next, turn the end up and press the plunger. Wait until you see air bubbles rise. This should take about 30 seconds.
You are now ready to mix the two components. Use the double plunger to dispense both resin and hardener. Do this as quickly as possible. It should take about two minutes.
Retract the plunger, clean the tip and replace the cap.
Apply a small amount of glue to your surfaces and then press them firmly together. Allow to rest and cure.
Wipe away excess epoxy with a cloth and methylated spirit.
How to remove cured epoxy glue
It may prove more difficult but it's still possible! Try one of the following methods to remove cured epoxy glue:
Small areas: Sand or scrape the area clean.
Wood or concrete: Use acetone to loosen the glue, then peel it away.
Heat gun: Use a heat gun to melt the epoxy and remove it, using a plastic scraper.
Chemical removal: This method is suitable for plastic and glass surfaces when the glue has only just dried. Use methylated spirits to remove the glue. Cured epoxy may be removed by first applying paint thinner.
Here are some more detailed instructions for removing cured epoxy glue.
More DIY tips and ideas? Check out all the different ways you can use epoxy glue and read this simple but handy list of DIY tips for first time homeowners for some inspiration.'
If you're looking at saving some of the cost of your home renovations, there are some great ideas for first time home owners that will help you cut costs and still get the job done. Using epoxy glues is a great way to get a professional finish at a fraction of the cost of using a company or service. Epoxy glues can be used for large jobs like flooring, or for small jobs and crafts. They are a great way to provide an almost indestructible bond that will last for years.