Read on for our guide to choosing the right dining table.
Your dining table is the central focus of your eating area, be that a specific dining room, an open plan kitchen diner, or just a corner of your kitchen.
There are so many shapes and sizes of dining table to choose from, so you need to bear in mind the space you already have and which will fit in with your lifestyle.
The look of your table is obviously important, but making sure it fits your space and gives enough seating is even more critical – so here are a few tips to help you choose the right dining table for you and your home.
How Many Seats?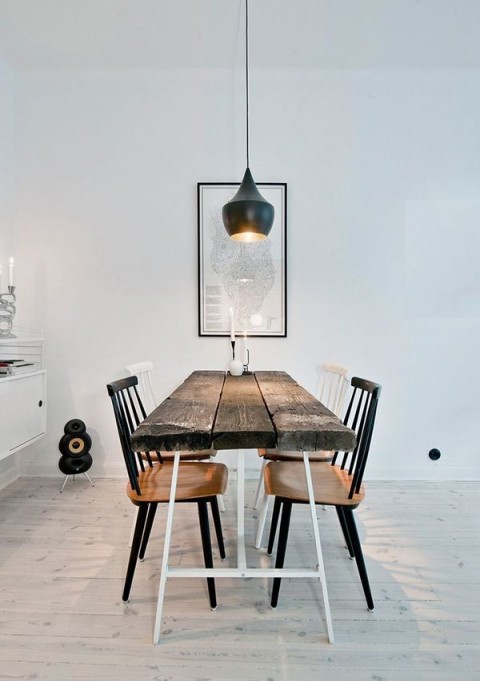 Your table needs to allow comfortably for the number of diners you want to seat, and still leave enough room to be able to walk around it – even when people are seated.
You also want to keep an eye out for the width of the table – you don't want your guests to be clashing plates during dinner!
To make sure you've got enough space to walk around your dining suite comfortably in a small space or room, measure the clearance between your table and the wall.
You want to allow enough room for your diners to get up and sit down comfortably as they please, so try to leave at least three feet in between your chairs (with diner!) and the wall.
You should also try to leave at least that amount of space between any other furniture in the room – people sometimes forget this as they see furniture as movable, but it's just as important as checking the distance between the table and the walls.
When considering what size of table you need, one major consideration to make (although you might not think it) is Christmas.
Christmas is often one's biggest meal of the year, so how many spaces will you need to seat everyone comfortably then?
Check the manufacturer's guidelines, as the number of diners they recommend is the number that will be seated comfortably without touching elbows.
If you're limited on space and don't have to room for a large table – consider one that extends with added leaves, that way you can make it bigger for those occasional extra guests.
What Shape?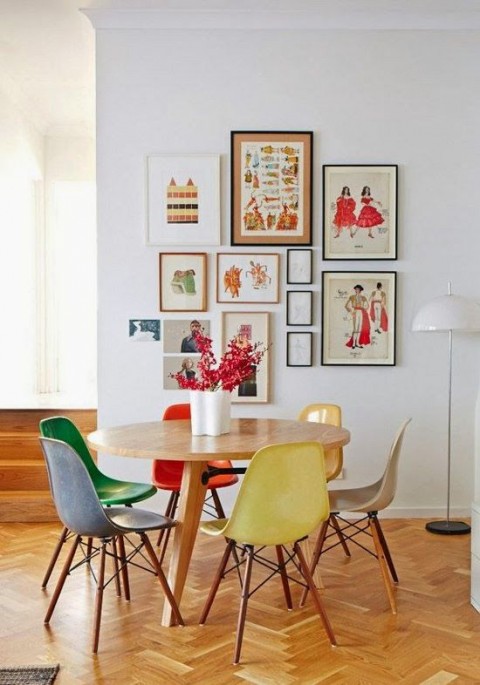 Round tables are great for small spaces as you tend to be able to fit more people around them, due to the fact they have no sharp corners.
If legroom is going to be an issue, go for a pedestal table with one central column instead of the traditional four legs.
Add transparent acrylic chairs to show off a beautiful table, and make a small room feel more spacious.
If you've got a long, narrow room go for a rectangular table – but make sure to check the width!
To increase the available space around the table, consider going with bench seating – that way you can push the bench fully under the table when not in use.