There's one room that even DIY-despising adults LOVE to decorate: kids playrooms. Who wouldn't love to create an inspiring and fun space for their children to enjoy?
Whether your first child is on the way or you've just moved into a new house big enough for a playroom, we have plenty of inspiration for you below.
Here are 8 fab playroom ideas that all kids will love:
1) A DIY magnet wall – Turn any vertical service into a magnet wall with this super simple hack.  Hang up a piece of custom-cut sheet metal.   (Available from any building supply store).  Once you have your sheet metal, a magnetic wall takes no longer than 10 minutes to set up.  Read the full tutorial here.
Top tip:  If you're thinking about using magnetic paint instead, you might wish to reconsider.  Apparently, it doesn't work very well.
Next step:  Have fun shopping for fabulous magnets in all shapes, sizes and designs!  (We love these animal magnets from Amazon!)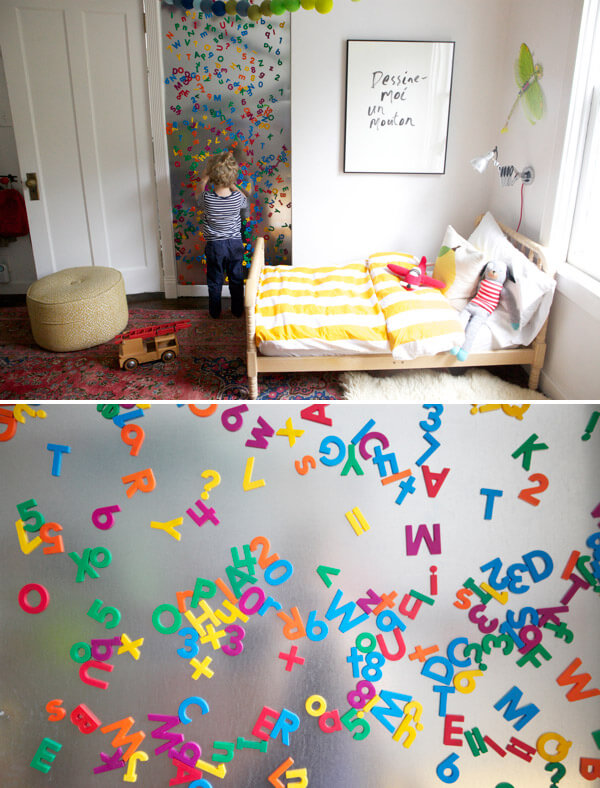 2) A teepee play area – This is the perfect spot for your child to kick back and relax after a hard day at school!  Furnish the teepee with throw pillows and a lovely soft rug to provide the perfect chill out area.  The ideal sanctuary for reading books, watching cartoons on the iPad and drawing pictures.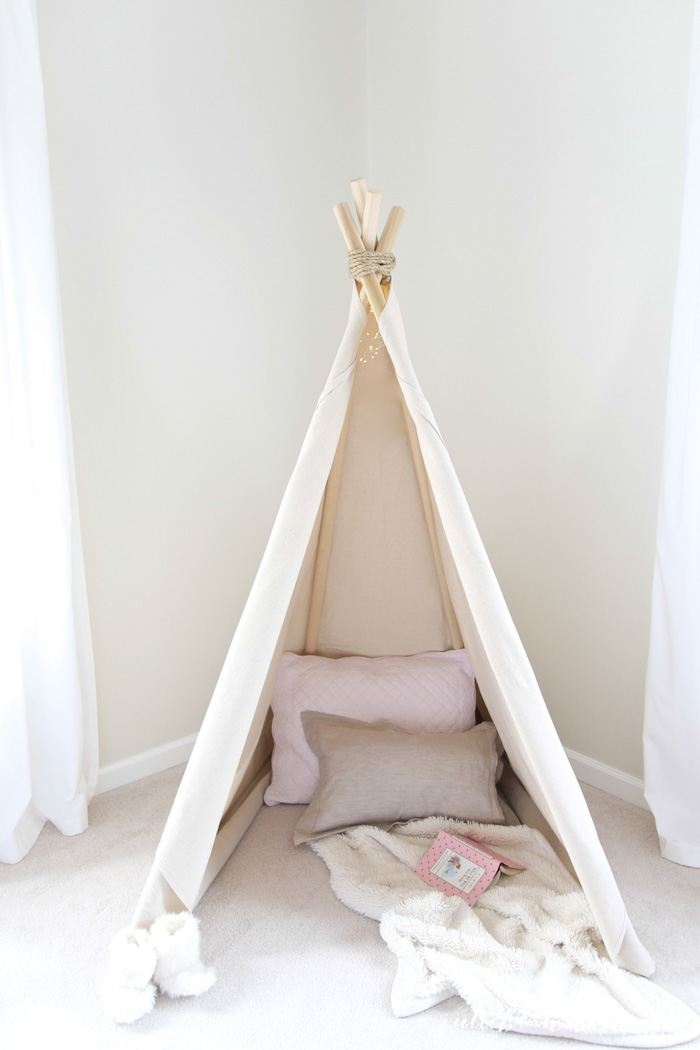 TO make your own Teepee, check out these DIY instructions.  Not feeling very creative?  You'll find hundreds of different teepees available for purchase online.
3)  Star ceiling – Why not install a "star ceiling" in your child's playroom?  Not only is it ideal for outer-space themed play, but the soft lighting to create a soothing and calming atmosphere, making it perfect for pre-bedtime rituals.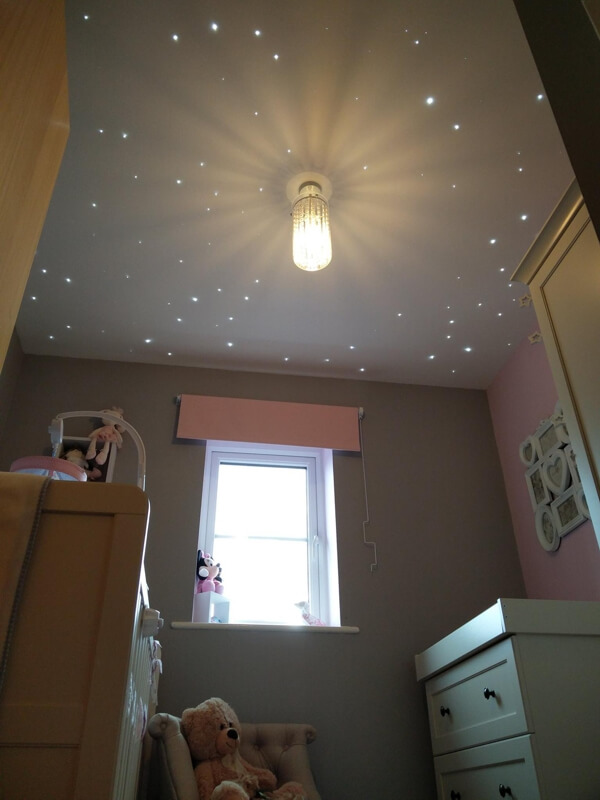 If you're handy with DIY, you can find an install-it-yourself kit online.  Otherwise, consider achieving a similar effect with a toy that projects stars across the room.  We found an affordable version on eBay.
4) Chalkboard wall – If your child loves to draw, why not turn one of the walls into a giant chalkboard for hours of endless fun?  You can achieve this by either painting a wall with chalkboard paint or looking for a large chalkboard wall decal.  Both the paint and the decals can be found online.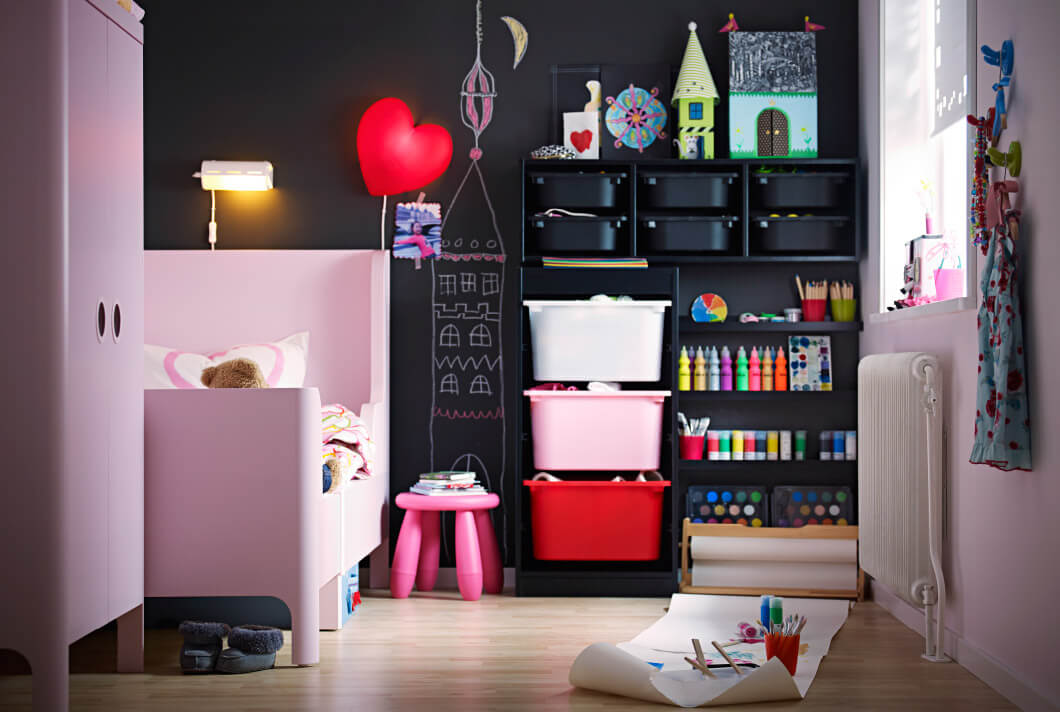 5) A climbing wall – If your child is active and adventurous, why not install a climbing wall in their playroom?  It might sound difficult, but really, it's not!  Simply buy plastic climbing grips and hang them securely on to the wall.   (You can find a pack of 30 for around £20 on Amazon).  It doesn't take much more skill than hanging a picture!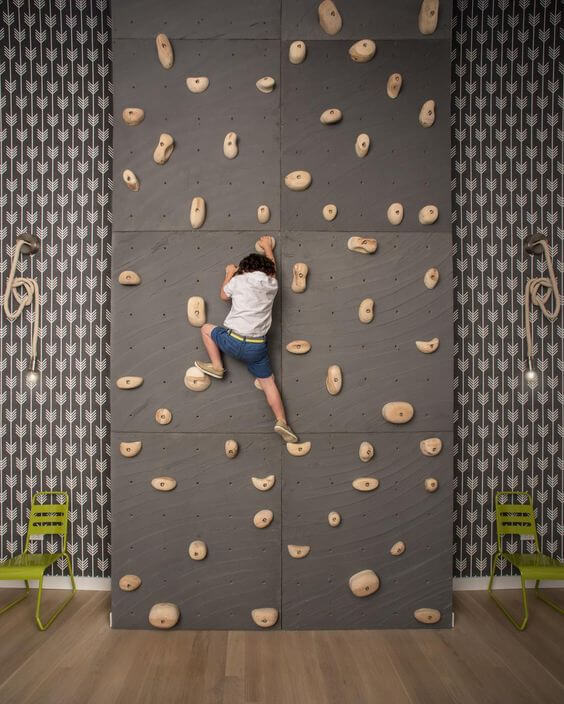 Top tip:  Why not place giant bean bags on the floor (underneath the climbing wall) to help cushion those inevitable falls?
Need a little inspiration?  Check out this website's roundup of kid's climbing walls.
6) A radiator that looks like an abacus – You need to heat up your child's playroom, but who says radiators have to be boring?  Not us!  We've found this fab abacus style radiator from Designer Radiator Showroom.  We love how we can turn something otherwise ordinary into a fun, focal point for the room.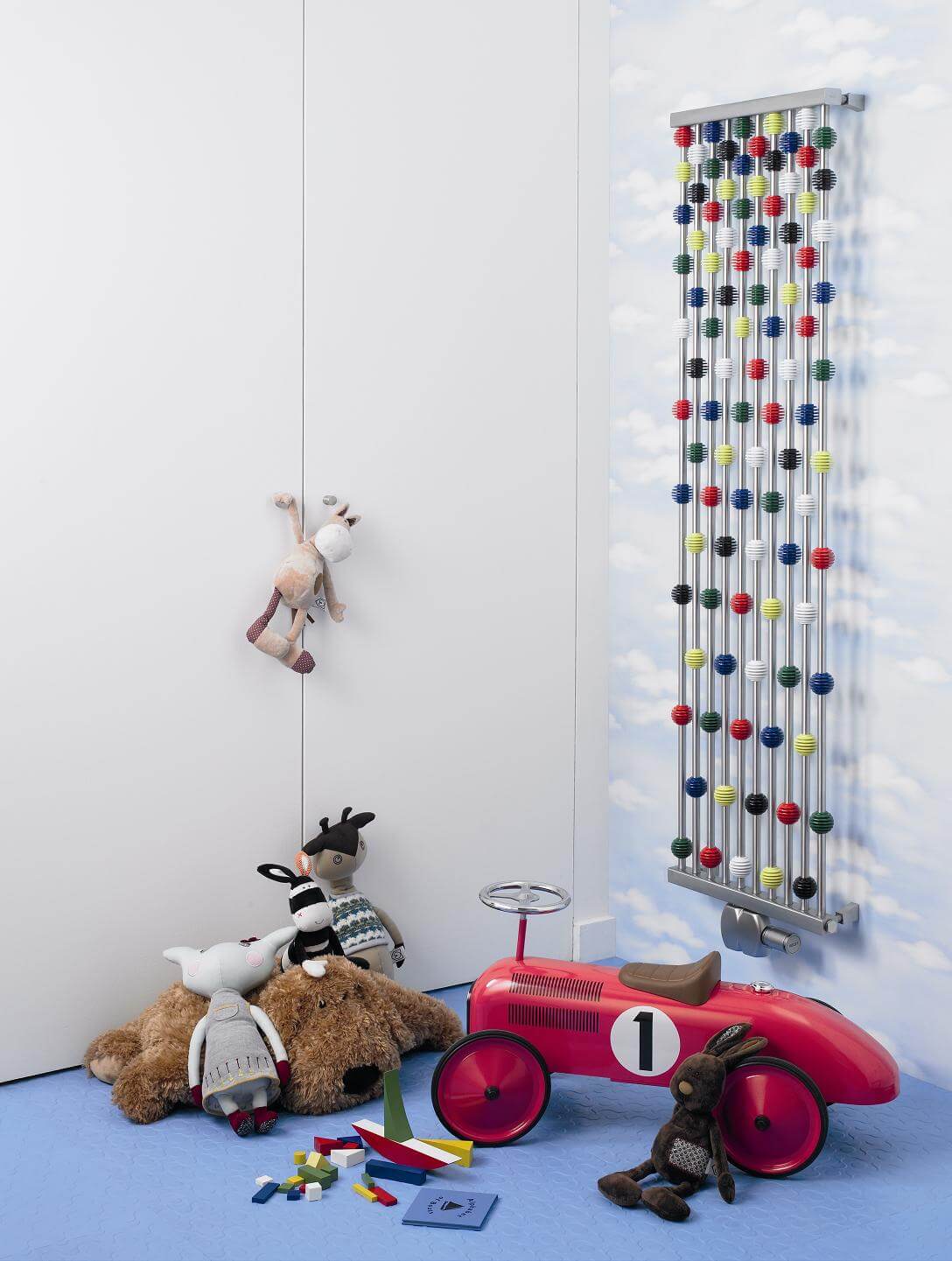 7) A magnetic racetrack – Does your child's playroom have limited floor space?  Why not make use of the walls instead?  Turn any boring old wall into an exciting racetrack!  Find more photos of this racetrack at Flickr.com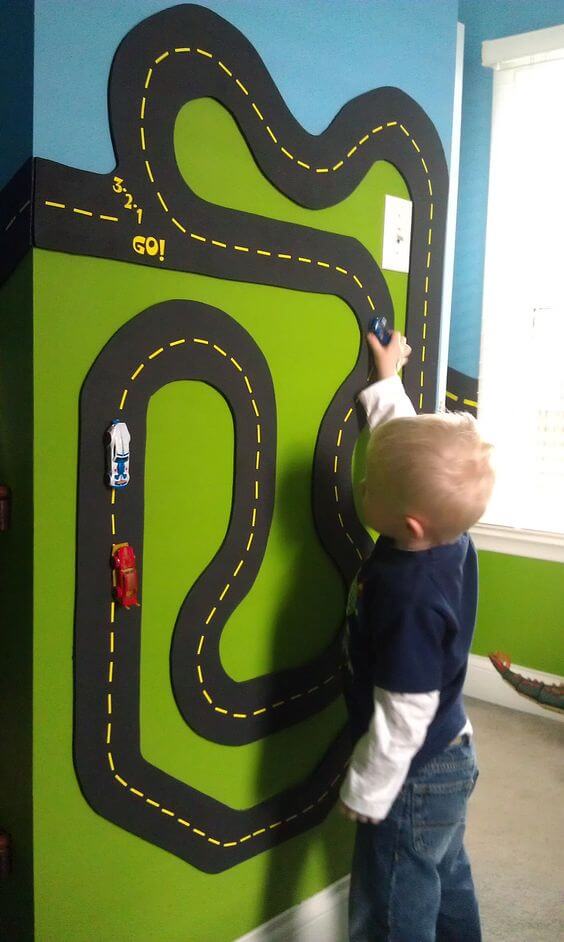 8) A room swing – Who says you need to visit the park to play on the swings?  Bring the park TO YOUR HOME by installing a swing in your child's playroom. It's the perfect place for your child to sit and read, contemplate their day, or simply have a little bit of fun!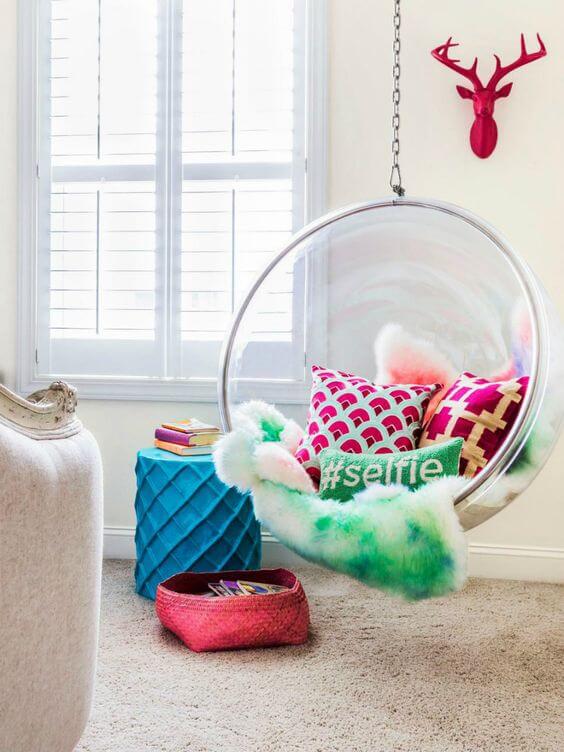 Which is your favourite?  Do you have an idea you'd like to share?  Please feel free to add your comment below!