If you've been dreaming of selling up and moving to Cornwall, perhaps it's time to take a closer look at the reality of what's involved. How seriously are you considering a relocation to the UK's favourite holiday county? If push came to shove, would you be gone like a shot before anyone could say 'Poldark' or would you need months of planning before making a commitment?
Whether your desire to move westwards is based on happy memories of long summer holidays spent on endless Cornish beaches, or on trying to make the household budget go further, Cornwall holds many attractions. But before you put the house on the market and pack the car for the long journey, it pays to do your research.
Would a life in Cornwall really work for you and your family? Here are the pros and cons that you should consider.
PRO Lower property prices
Compared to the overheated property market in the South East, Cornwall property seems very reasonably priced indeed. The average house price hovers somewhere around £250K mark compared to £313K in the South East and £482K in London. This makes property investment in Cornwall an attractive proposition. Popular destinations such as St Ives, Bude, Fowey and Padstow command substantially higher property and rental prices, while Falmouth, Newquay and Penzance are up and coming property hotspots that are worth keeping an eye on.
PRO Better quality of life
Quality of life is one of the main reasons why people want to move to Cornwall. The prospect of open spaces, beautiful coast and countryside with plenty of unpolluted air to breathe is a strong draw, particularly for those who are tired of living in densely populated areas or enduring long daily commutes. Cornwall offers healthy living opportunities in spades and if you love the Great Outdoors, it could be the best decision you ever made.
PRO Great for kids to grow up
As an antidote to children cooped up indoors and glued to a computer screen, Cornwall may seem like the Holy Grail, offering the prospect of real family living with plenty of healthy outdoor activities for everyone. Wouldn't it be great if this could be the everyday norm rather than the annual holiday exception? And with low crime rates and good schools, and most places having a community feel so often absent from towns and villages elsewhere, why wouldn't you choose this lifestyle for your family?
PRO Good for business
If you are thinking of running a business in Cornwall, you'll find a dynamic and resourceful business community in the South West. There's a lot of business support on offer from local business organisations, local authorities and inward investment agencies focused on attracting business into the region. What's more, ground rent for business premises are nowhere near those in more densely populated areas in other parts of the country (and ridiculously low compared to London office rents!), keeping business costs low.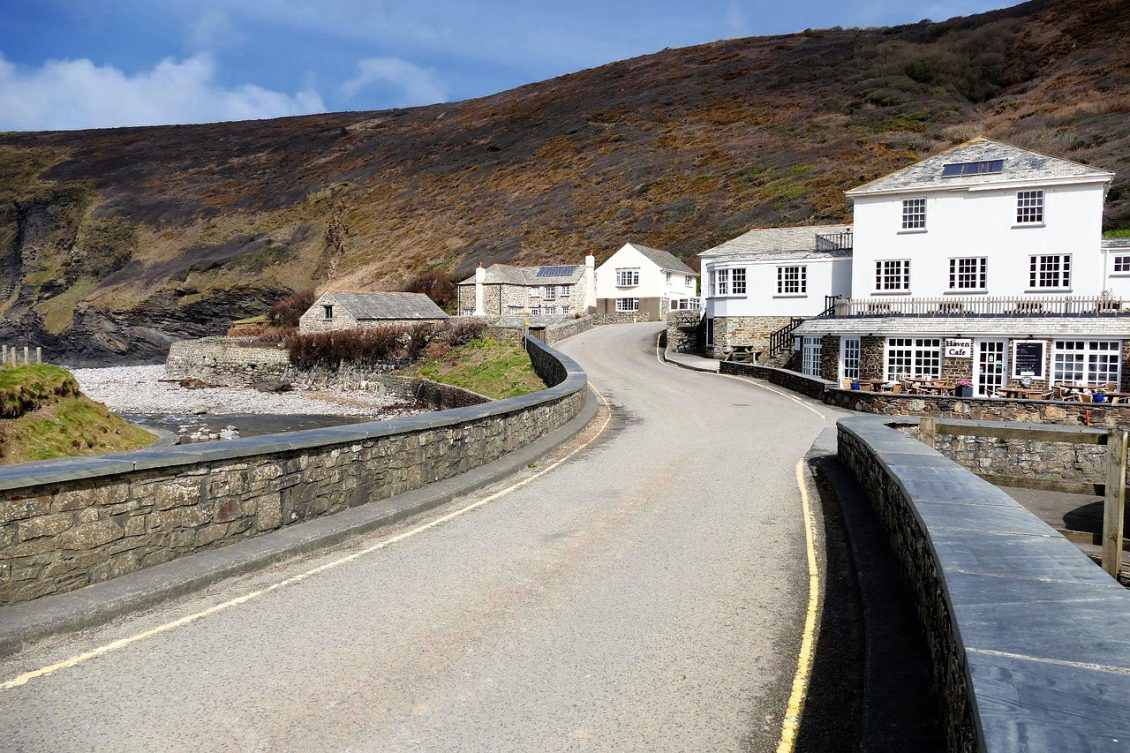 CON Fewer properties available
Due to the fact that Cornwall is much less densely populated than many other areas in the UK, the amount of housing stock for sale at any one point is limited. Depending on the area and your requirements, finding the perfect Cornwall home for you and your family may therefore take longer than anticipated. While Cornwall properties may be cheaper to buy, capital growth is slower so it pays to take a long-term view. Many Cornwall lovers buy a second home there that can be rented out for part of the year. The income from the rent should cover the cost of ownership and ideally return a profit too.
CON Lower employment
The downside of the lower population density in Cornwall is that there are fewer companies and therefore reduced employment opportunities available. Moving to Cornwall expecting to carry on in the same career as before may not be possible, and many people take the opportunity to start a new career chapter or set up their own business. In addition, wages in the West Country are comparatively low, meaning you would probably have to accept a lower salary if you moved to Cornwall. On the upside, if you're setting up your own business, low wage costs will keep your overheads down.
CON Slower transport and communications
Superfast broadband is now widely available, bringing good internet connectivity to many parts of Cornwall. While the Superfast Cornwall project is now in its third phase, coverage is still not 100%. The transport infrastructure in what is a mainly rural region can be a bit of a challenge, and if you're expecting fast, frequent and affordable trains to London, you may be in for a bit of a shock.