The bathroom is perhaps the most important room in the house, a place where you start and end your day, can relax and unwind in and wash away the stresses of the day.
Bathroom design is often overlooked by homeowners, who will generally update the fixtures and fitting without considering if the existing layout is the most practical and functional use of the space.
Bathroom technology, the materials used and the shape and style of fixtures and fittings are changing all of the time, so making the most out of your space is key for creating an ambient and calming safe space away from the hustle and bustle of the main house.
Walls and floors
Tiles have been used for hundreds of years in spas and swimming pools dating back to Roman times, and quite rightly are still one of the most popular wall and floor coverings for the bathroom, and with the advances in printing techniques and an array of different materials to choose from, creating a focal point in the bathroom has never been so easy.
Tiles are a great way of conveying luxury and drawing people's eyes to specific areas of the room; whether it be a feature wall, shower enclosure surround or natural stone floor, tiles are a versatile material to use in the bathroom.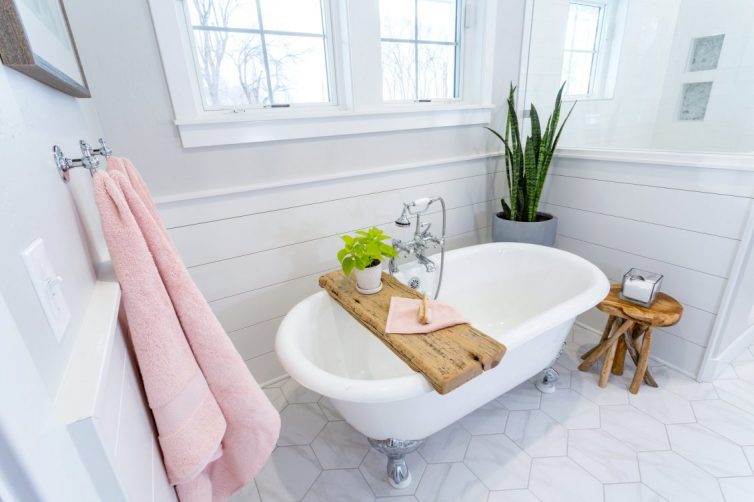 Using feature tiles on the floor will draw people's attention down, whereas a plain floor makes the fixtures and fittings stand out. Textured tiles provide a tactile feel in the space and can add dimension, while natural stone and porcelain tiles create a sleek and modern design.
One often overlooked wall covering in the bathroom is wallpaper. Popular back in the 70s and 80s, wallpaper fell out of fashion, but with the advances of the sector in recent years, homeowners are now choosing wallpaper to help create their dream bathrooms.
Not only is wallpaper available in thousands of different colours and patterns and specially designed to stand up to the daily rigours of the bathroom, it is also a lot easier to install and is often cheaper and more cost-effective than standard tiles.
Simple Designs
Minimalist bathroom designs have been popular for a number of years now, and this trend is sure to continue as manufacturers bring more and more products to the market. Among the most popular minimalist designs are frameless shower enclosures and screens; these spa-like products are specially designed to create the illusion of more space and allow more light into the room. 
Having a minimalist design also makes cleaning and maintenance easier as there are fewer things to clean and fewer things to go wrong.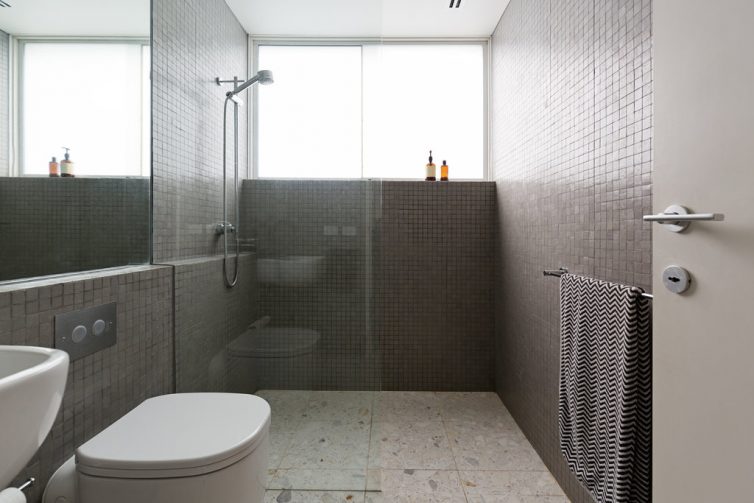 Wet rooms are also a big trend that does not seem to be slowing down as homeowners move away from traditional baths in favour of walk-in showers. Wet rooms are particularly good in bathrooms that are awkward shapes as all of the space can be utilised and they are also ideal for those who have mobility issues or just want easier access into the bathroom.
Adding Technology
We have seen a technology revolution over the past 30 years and there is little in this modern world that isn't influenced in some way by technology, and this includes the bathroom.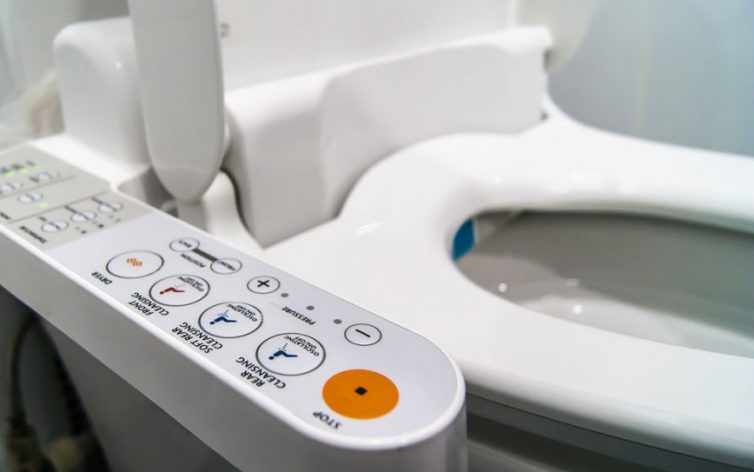 We now use technology to help us save water, consume less energy and to make the bathroom a more functional and efficient room, but as we see an array of innovative, cutting-edge designs and products hit the market, who knows what the future will hold when it comes to the smart bathroom.
We have already seen a rise in popularity of digital showers, sensor-activated toilets, integrated multimedia systems and smart ambient lighting, but as the sector grows, we are bound to see an array of innovative products make their way to everyday bathrooms.