We have compiled ten of our favourite, and at times quite unusual taps for your pleasure.
A bathroom doesn't have to be a plain practical room, it can shine just as much as any other room in your home. There are many different shaped baths, toilets and sinks, but by adding designer taps and accessories you can add that extra special touch. The Luna tap above is a prime example of how a tap can dramatically change the style of your bathroom.
---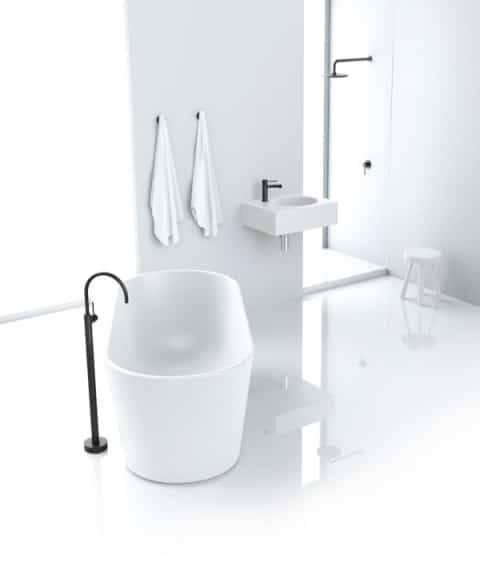 Image Source
This matte black floor standing tap by Phoenix, stands out against the white bathroom suite for all the right reasons. It adds depth, style and character to the room.
The unique style works perfectly with the free standing bath, as it means the minimalist design of the bathroom can be continued throughout, so that no unsightly plumbing is on show.
---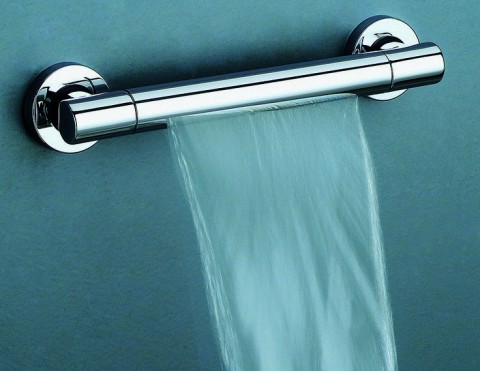 Image Source
I was unable to find the designer/company of this waterfall tap, but it is so sleek and minimalist, I felt I had to add it, as it is such a beautiful design.
---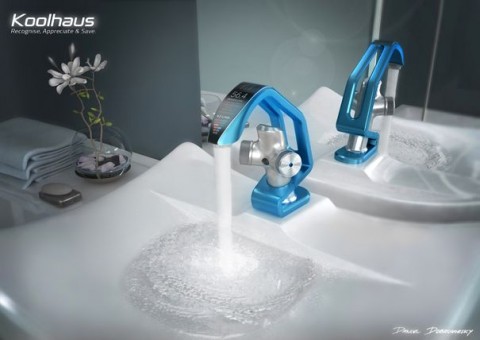 Image Source
This German made tap by Koolhaus is like something out of star trex. Designed by Daniel dobrogorosky with Koolhaus, the tap records how much water is used and can be set to flow at different rates.
With Germany being at the forefront of environmentally friendly designs that influene many other contries, hopefully this product will find it's way into the British market
---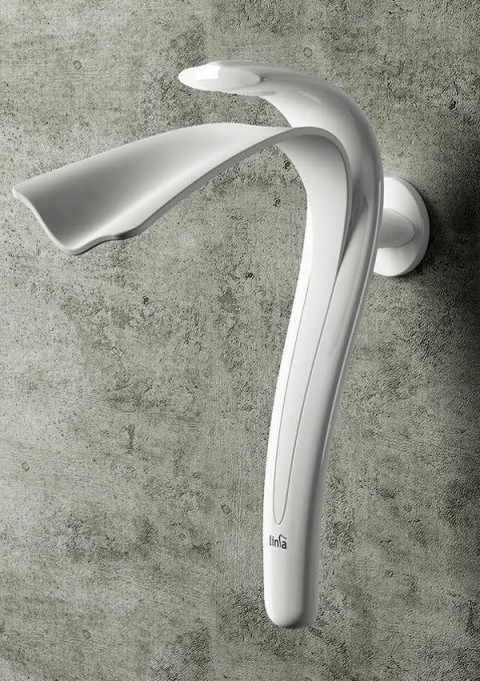 Image Source
Designer Andrea de Dominicis electronic Leafy faucet/tap by Linfa Read, is inspired by waterfalls and leaves. Which can be clearly seen in the design, with the area that the water falls on to resembling a leaf.
The Leafy faucet has no device attached to it to turn the water on or change the temperature. Instead it's controlled by a remote electronic device.
---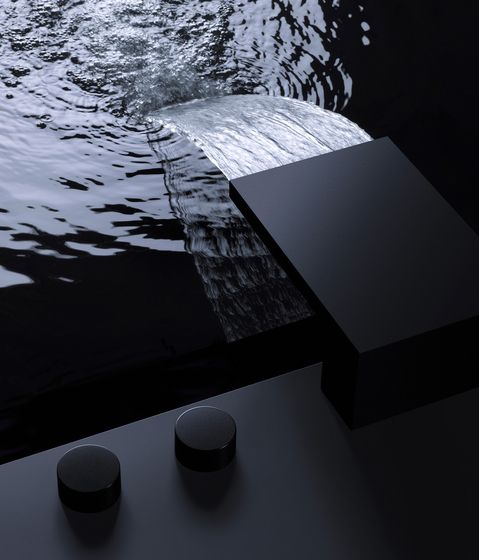 Image Source
Deque is a matte black tap designed by Sieger Design and manufactured by Dornbracht
DEQUE represents the progression of the Dornbracht brand in avant-garde design," says Managing Director Andreas Dornbracht. "The special feature we have developed for this fitting are the individual streams of water that are dispersed that provide a gentle and elegant experience while washing the hands.
---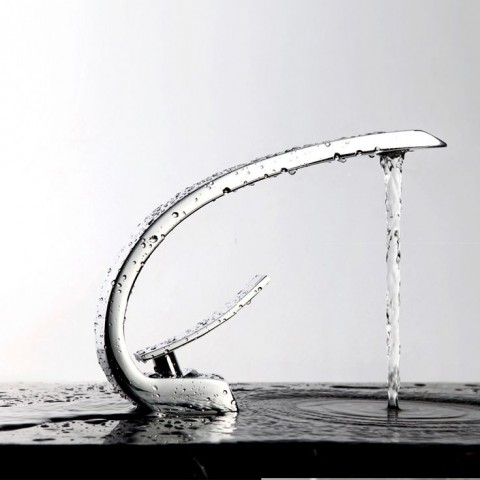 Image Source
This Bakala modern washbasin design would look great in any modern bathroom, as although it's very stylish, it has clean lines and an elegant design that would enhance the bathroom, without taking centre stage.
---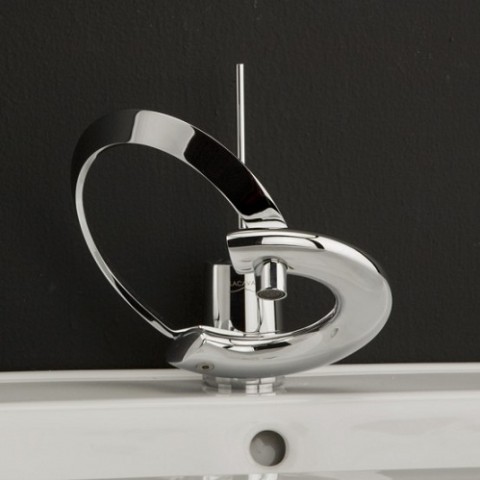 If you're looking for a unique tap that stands out, the Lacava bathroom tap is a good choice. The sleek design curves around in what could be described as a heart shape, with the water falling through the centre.
The lever to turn the tap on and off doesn't take anything away from the main design, as it's also quite unique and modern in design itself.
---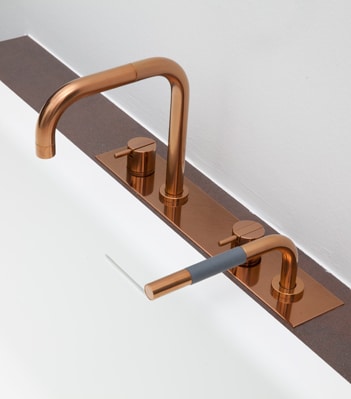 Image Source
With the popularity of cooper, we felt it was a must to include this beautiful Vola double tap in our favourite top 10 taps. Cooper is one of those materials that can easily fit in a modern home, but as it can also have such a rustic feel to it, cooper can easily add a touch of warmth to a county home too.
---
Image Source
The Swirl tap by London Royal College of Art student Simin Qiu took the internet by storm, with not just the design of the tap, but the shape the water forms as it pours from the tap. The Swirl is also environmentally friendly due to the tap using 15% less water, and as the temperature of the tap is pre-set it will also save on electricity.
The design hasn't actually been produced yet, but Simin states it should be in hotels and a number of homes within the year.
---
Main Image Source