Your living room is one of the most important spaces in your house: it's where you'll go to unwind, spend time with loved ones and enjoy your favourite entertainment. No wonder, then, that we all spend so much time picking out key items of furniture such as the sofa.
Although a lot of the mood and ambience of the room will come from the colours and decorations that you choose, you should never underestimate the importance of the furniture. If it's a cosy living room that you want then you'll need to pay particular attention to the sofa, as this will define how comfortable you are when you settle down to relax.
When it comes to choosing a sofa, there are a couple of important practical factors to consider:
How much space you have. A smaller room will be overwhelmed by certain types of sofa, which could make your room feel unbalanced. In this case, a statement two-seater design could help you to make the most of the space, bringing some character to the room without making it feel crowded.
How much use you're expecting to get from it. In particular, consider whether your sofa is likely to get messy – particularly likely if you have young children. This will help you decide on a suitable material.
With those practical considerations out of the way, you'll be free to focus on building mood. In this article, we're considering how to choose a sofa that makes you feel cosy and content every time you slump down into it.
Top for relaxation: Recliners
If your main priority is comfort, then you can't go too far wrong with a recliner. Because you can adjust your seat to lower your back and raise your legs, it's much easier to find a position that provides optimum relaxation.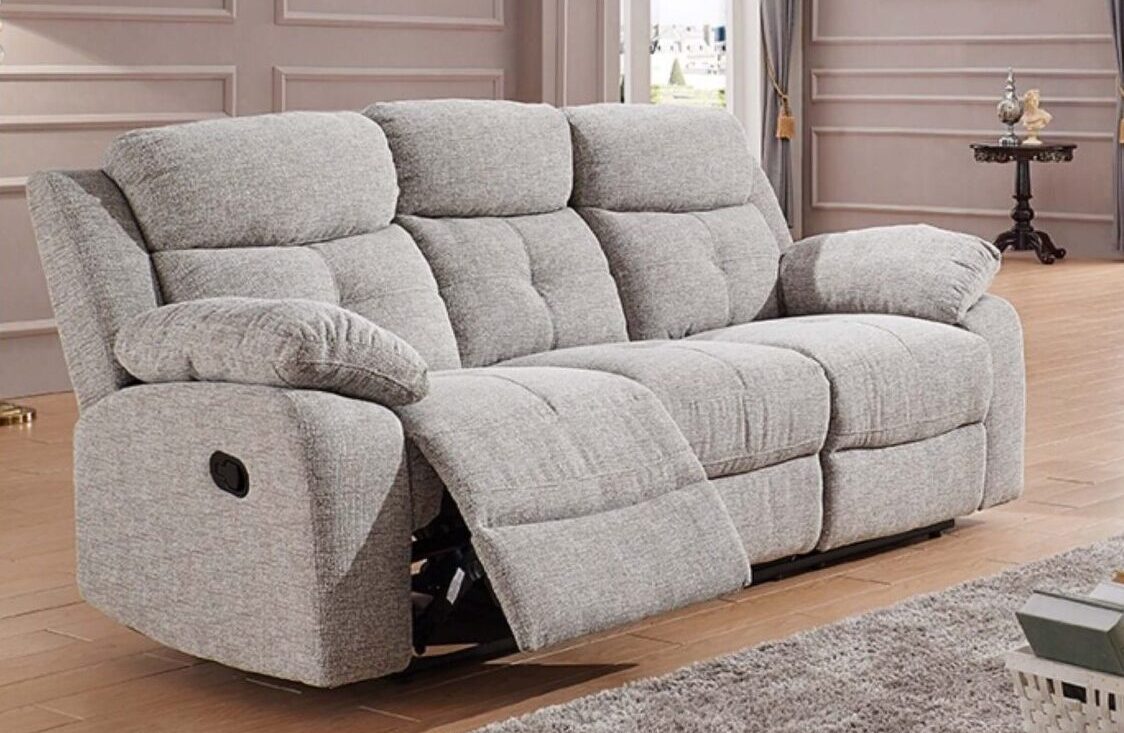 There is also some evidence to suggest that people with certain types of back, hip and leg pain may find relief by using a reclining sofa or armchair. For these reasons, we would recommend recliners particularly to those who like to spend long periods of time cosied up in the living room.
Do consider how much space you have in the room, as a recliner will take up more room when it is fully stretched out. You need space in front for the leg rest, as well as enough room for it to tilt back.
Best for sharing with loved ones: Corner sofas
For couples and families, corner sofas can provide the ultimate luxury: room to snuggle up with your loved ones. A corner sofa maximises the floor space in your front room by providing more seating over less surface area; they work particularly well in square rooms, as the sofa will follow the shape of the room and avoid overcrowding it.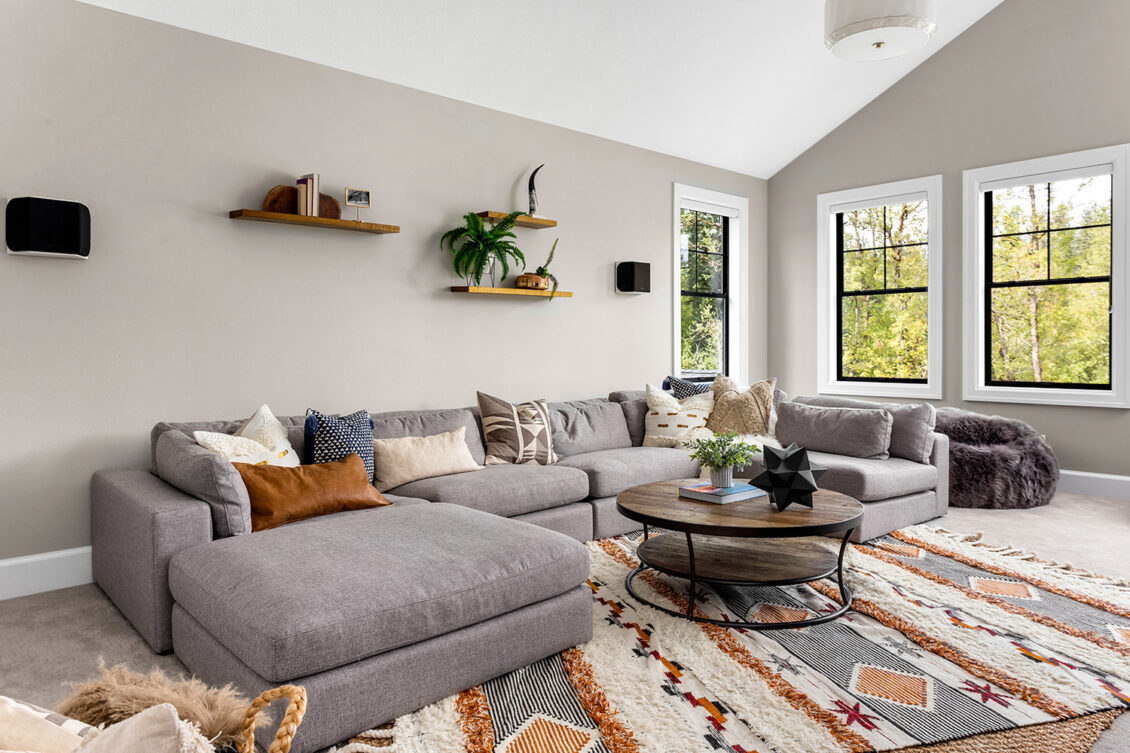 Many people choose to use corner sofas to create more of a social atmosphere – you'll feel more together, even if you're sitting in your own space. It also offers plenty of room to stretch out for maximum comfort.
Create a warm and inviting atmosphere: Chesterfields
So far we've focussed on the practical elements of your sofa, but if you want to improve the mood of your living room then the look and feel is just as important. One of the cosiest and most inviting styles has to be the classic chesterfield sofa. With their high arms and button-studded backs, these are one of the most luxurious types of furniture you can own, and their vintage aesthetic conjures up visions of unwinding by the fire.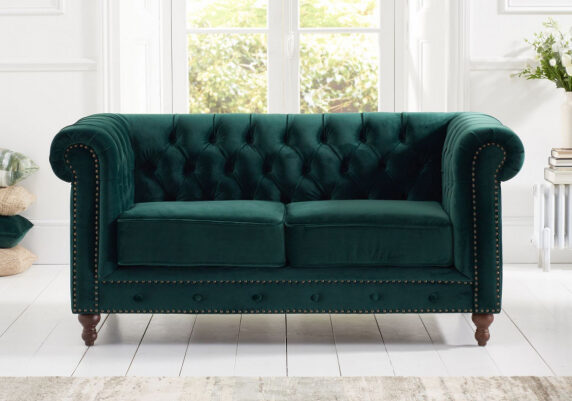 Chesterfields can give you a great opportunity to bring new colour and textures into your space. Introducing soft textures such as velvet is a great way to add warmth to a living room, and it will also feel great against your skin. This type of sofa is a good choice for smaller rooms, as there are lots of stunning two-seater options available.
Don't forget to accessorise
Choosing the right sofa is one way to create a cosier living room, but the sofa alone won't be enough to give you the affect that you're looking for. Make sure that you accessorise with low lighting, soft rugs and plump cushions.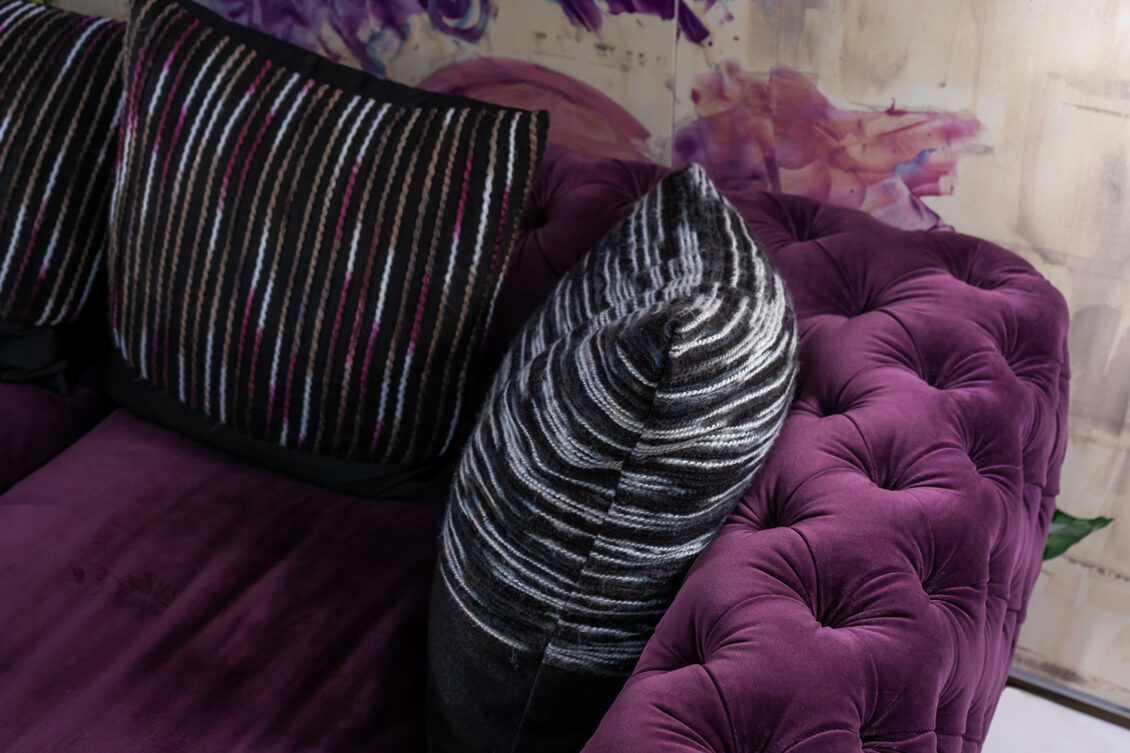 You could also consider introducing items that stimulate other senses, such as scented candles or incense. Big items of furniture such as your sofa and coffee table should be the central focus of the room, so make sure that you choose accessories that match these pieces and don't vie for attention.
Once you've decided on the right type of sofa to create the cosy feeling that you want for your living room, you can use Furco to find the perfect design. There is a big collection with something to suit everyone, so take some time looking through the options and you'll be sure to find the perfect sofa for your home.