Trying to put together your perfect living room?
Whether you're moving into a new property or just feel like it's time for a refresh, designing your living room is such a rewarding task. This is where your family are going to come to unwind and socialise, so getting it right is crucial. And we'd argue that one of the most important parts of the room is the flooring.
When the flooring is worn down or tatty, it becomes one of the most noticeable things in the room, bringing down the whole atmosphere. Shiny, clean and tasteful flooring has the opposite effect, helping to tie the whole space together.
One of our favourite options for a modern living room is laminate flooring. Versatile and hard-wearing, it offers a lot of benefits. Here are a few key reasons to consider it for your home.
Style it to match your tastes
There are dozens of different types of laminate flooring out there. You can go for rustic cottage charm, sleek and modern minimalism or just about anything in between. This type of flooring can be chosen to match the look of real wood flooring as realistically as possible, or you can opt for something a little more unusual, such as coloured planks or even a 'burnt wood' effect.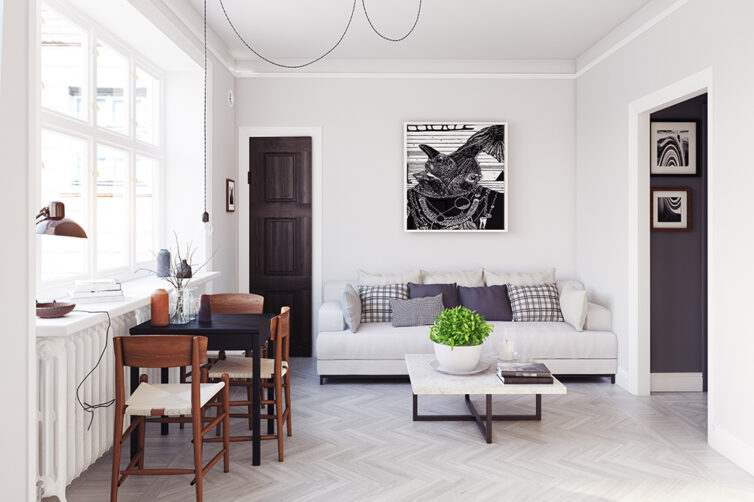 This means that you can leave a strong impression on the room, making a statement about yourself and your tastes. Go traditional with oak, or wow the neighbours with marble-effect – it's entirely up to you, and what you are trying to create.
Strong and scratch resistant
One of the best things about laminate wood flooring is the fact that you get the chic, sophisticated look of wood without any of the downsides. Wood flooring scratches easily and is very susceptible to heat and water damage. It also expands and contracts as the temperature changes, which can lead to gaps between the panels.
You won't see any of these issues with laminate. It is hard-wearing, scratch resistant and, depending on which type you choose, it can even be waterproof. This makes it particularly good for those with young families, since it will be a little more forgiving of those slips and spills.
The more hygienic option
Carpets can harbour a surprising amount of dust and germs, even after you've had a good go over it with the vacuum cleaner. The smooth surface means that there is nowhere for debris to hide, and you can easily wipe it all away. A simple, slightly damp microfibre cloth or mop is all you need to keep the area spruce.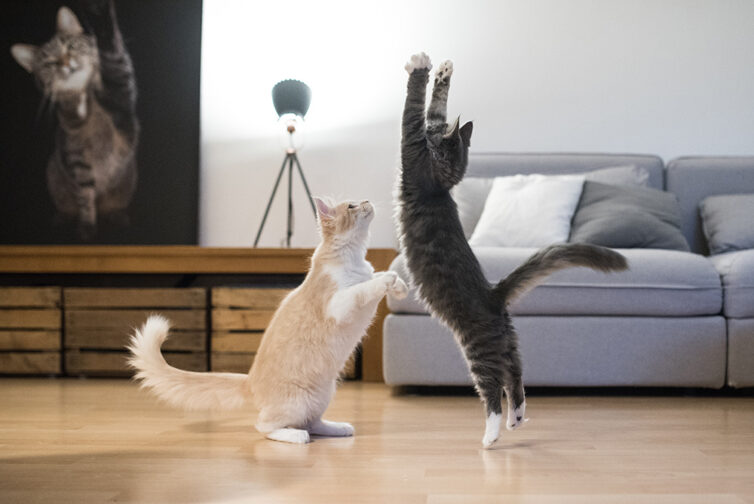 This is also good news for allergy sufferers or anyone with pets, as the dust and pet hair build up that you tend to see on carpeted floors won't become an issue.
Easy to maintain
It's not just the cleaning that's made simpler with laminate floors, but also the overall maintenance – particularly when compared to hardwood flooring. Wood needs all kinds of different treatments to keep it looking fresh over the years, from sanding and staining to waxing. It can also be quite difficult to remove marks or scratches. Choosing a lower maintenance option will save you a lot of time and money, while ensuring that your floors continue to look their best.
Keep the costs down
Considering that laminate floors has so many benefits compared to hardwood or carpeting, you might be surprised that it's also one of the more cost-effective options. This is particularly important when it comes to decorating your living room, since it leaves you with more room in the budget to splash out on furniture or décor.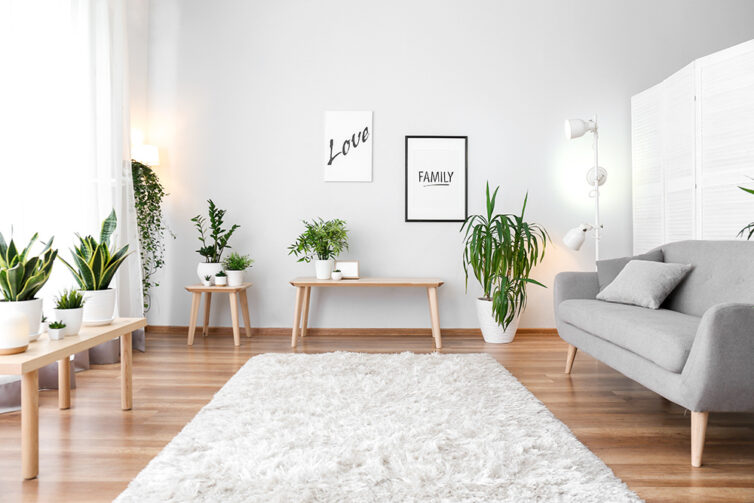 Laminate is a lot easier to install than other types of flooring, which is one of the things that helps to keep the prices down. It also means that it's far less disruptive to have it placed in your living room.