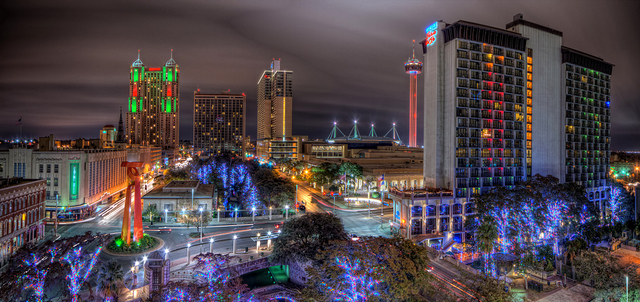 They say everything is bigger in Texas, but the Lone Star State is also rapidly becoming one of the most energy conscious states.
With the latest news of lighting upgrades to the historic Alamo in San Antonio, visitors can now visit the monument at any time knowing the state's commitment to saving the planet and preserving history is firmly intact.
Generous Donor Provides LED Lighting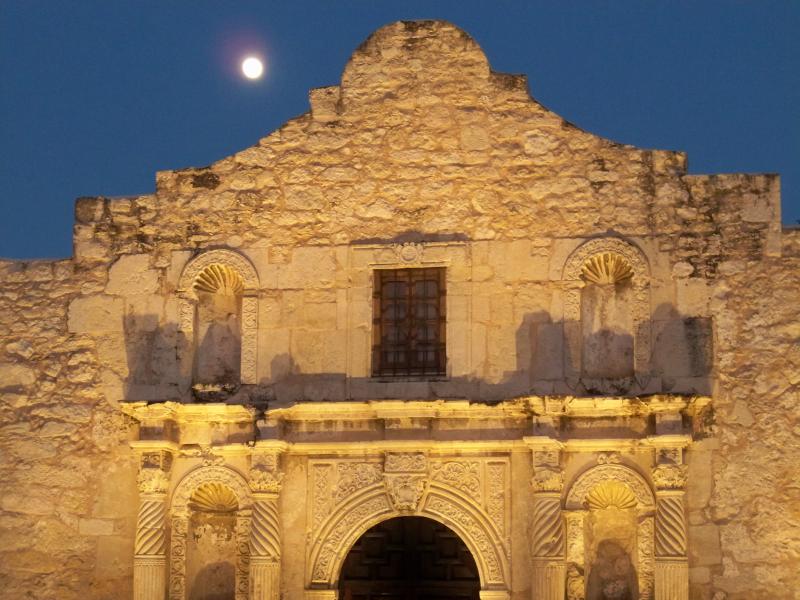 Joel Mayor is the owner of Texas Outdoor Lighting, a company based out of Austin, Texas. He loves Texas and he loves the Alamo. He said, "One night I attended a birthday party along the San Antonio River Walk. When I drove by the Alamo, I noticed it was not as well-lit as I thought it could be." Mr. Mayor decided to fix that by donating a full set of LED lights to illuminate both the interior and exterior of the Alamo.
Second Generous Donor Provides Fixtures
Of course even the best LED lighting cannot do its job properly without the right fixtures. IlluminFx from Rochester, NY, worked in concert with Mayor's company to donate architectural-grade lighting fixtures to support the new LED lighting installation. IlluminFX donated more than $50,000 worth of lighting fixtures to the Alamo project.
​How Light Tells the Alamo's Story
The Alamo is considered a true Texas shrine and a national historic treasure. The structure itself is built with Spanish stone masonry in the Spanish Colonial style, and is replete with lovely carvings. The Alamo itself was actually a mission, but rose to fame in 1836 when a small group of brave soldiers died defending Texas from Santa Ana's Mexican army. This pivotal battle ended badly for the small band of Texas soldiers, but ultimately paved the way for Texas to defeat Santa Ana's army and end the Texas Revolution. As such, the new LED lighting not only showcases the lovely architecture, but also the bullet holes and battle scars inflicted through the deadly battle.
Indoor and Outdoor LED Lighting Saves Thousands of Watts of Energy
The current installation has replaced convention ballpark lighting with LED lighting. As a comparison, the 14 conventional bulbs that were replaced with LED lights had drawn 3,200 watts of power for each bulb. The new LED bulbs burn even more brightly, but draw just 200 watts of power per bulb (an equivalent would be one residential floodlight). Because of the cost savings, the General Land Office (the state agency that oversees and administers the Alamo) and Alamo staff are planning some long-overdue additional exterior lighting additions to provide a better experience to visitors and tourists. As Texas Outdoor Lighting's Mayor states, "We want to use the light to tell the complete story."
Lighting Additions Create a "Wow Factor"
Because of the lighting additions, the state can afford additional outdoor lighting that creates a real "wow factor," and allows nighttime visitors to get a true sense of what it might have been like on that fateful night of March 6, 1836. For Mexican and American tourists alike, it is sobering to recall that hundreds lost their lives on both sides in the Battle of the Alamo. "These guys sacrificed so much to hold their ground. It's important that we don't forget that," Mayor said.
Texas Outdoor Lighting in Austin specializes in both commercial and residential lighting projects, so they can help you with any outdoor lighting needs.