The lighting industry is continually changing, developing and innovating new and improved designs and keeping up to date with the ever changing trends can be hard.
Here, indoor and outdoor lighting specialists Festive Lights have put together some of the must have lighting trends for this year.
Inspired by the nights sky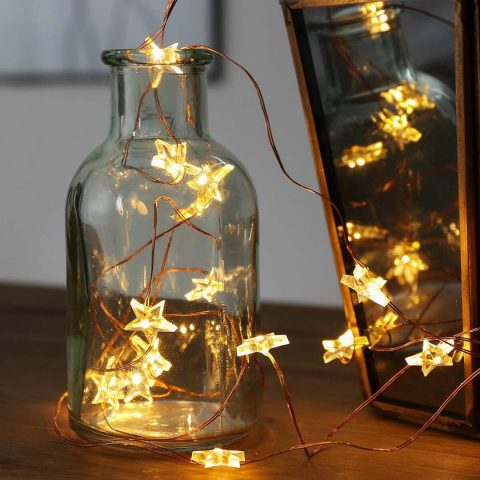 Last year's lighting trend of whimsical lights featuring unicorns and mythical creatures gives way to the stars and constellations of the night's sky. Looking to the heavens for inspiration, lighting which encompasses cosmic patterns, astronomy designs or zodiac signs will be popular this year, as will galaxy prints.
Creating lighting inspired by the night's sky is easy with twinkling fairy lights, and in particular something based on nature in the form of firefly wire fairy lights. These delicate lights can be used in a number of different ways and can be twisted and manipulated into almost any shape.
Sustainable Smart Lighting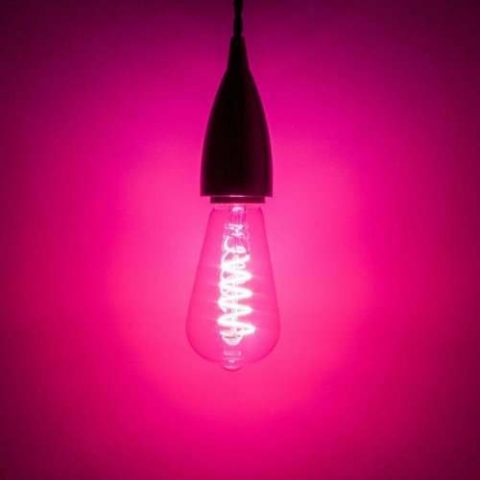 As consumers adapt to a more environmentally friendly lifestyle and look towards less waste and sustainable products, so do lighting manufacturers.
Lighting trends to look out for this year include those incorporating natural materials such as stone, cork and wood, and don't forget about lighting which is functional and easy to use and maintain.
Smart lighting has been developing at an astounding rate over the past few years, allowing users to control their lights through apps and remote controls, be more energy efficient with LED and low power bulbs and provide modern functionality to the home.
One of the easiest ways to do this is to swap standard bulbs with LED smart bulbs. Not only will this be more energy efficient and longer lasting, they are also available in a range of different colours to create the right ambience in any space.
Mid-Century Modern and Art Deco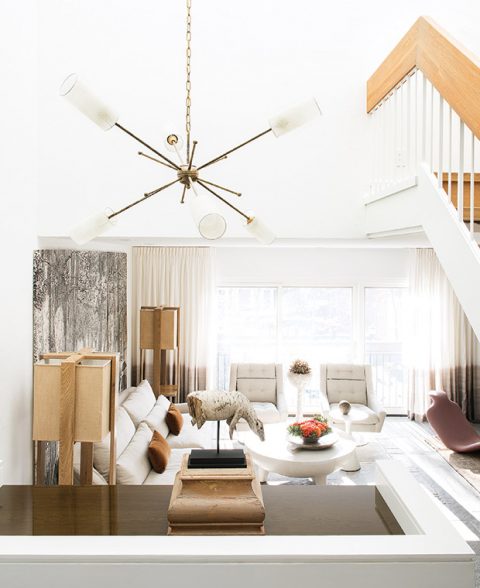 Although not a new trend by any means, mid-century modern lighting is versatile because of its clean lines and classic shapes, making it perfect for traditional or minimalist interior designs. Combining this with an art deco twist, metal accents and unique textures creates a glamorous design that really stands out.
Look for unique shapes and design techniques that have a hint of retro style to them to get the most out of this trend. Try looking for iconic shapes such as Sputnik style pendants, round bubble lamps and art deco inspired stained glass are good places to start.
Combine Matt Black and Spiced Honey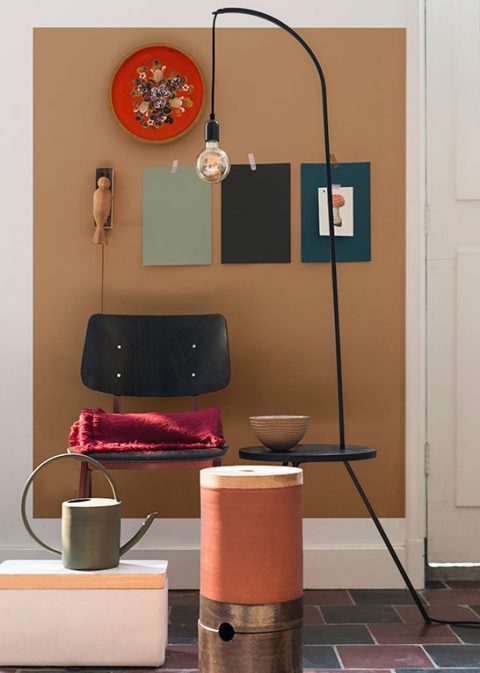 Dulux's colour of the year for 2019 is Spiced Honey; this warm amber tone, inspired by honey itself provides a comfortable and calming ambience to any room. A great way to contrast Spiced Honey and to create an eye-catching focal point is to use accessories is black and matt black to be more precise.
Fortunately, there are plenty of matt black lighting fixtures to choose from to create this bold and dramatic look easily, whether it be with items like industrial style lighting or accent lighting. The high contrast between the modern matt black and the warming tones of Spiced Honey is soothing yet vibrant.
Main Image Source: IdealHome.co.uk