Renovating your home can be a huge task to take on. One not to be taken lightly and without proper planning and preparation.
Unfortunately, the time it takes to renovate a property depends on many different factors. To successfully renovate a home start with realistic plans, pass planning permission (if required) and have a clear outline of the renovations required. Then when approaching builders, they can use all this information to supply you with a quote for how much the renovation will cost, and a time scale within which they will finish the work.
Cosmetic renovations
If your house is in really good condition and only needs a few touch-ups like painting, changing appliances, changing floor tiles etc., then these renovation tasks are called cosmetic renovations.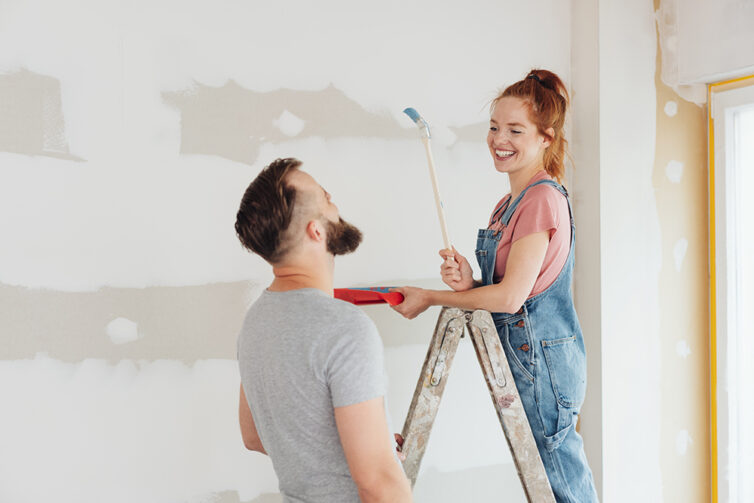 Cosmetic renovations take a week to three months depending on the size of the property.
Medium renovations
This type of renovation can take weeks to several months, as it includes remodelling rooms, fully refitting a kitchen or bathroom, loft conversions, alterations to the layout of your garage, etc
Major renovations
If you're looking to remodel your whole home, then it's going to take six months to over a year. This type of renovation includes knocking through walls and converting rooms into open plan living and adding an extension to the side or top of the house.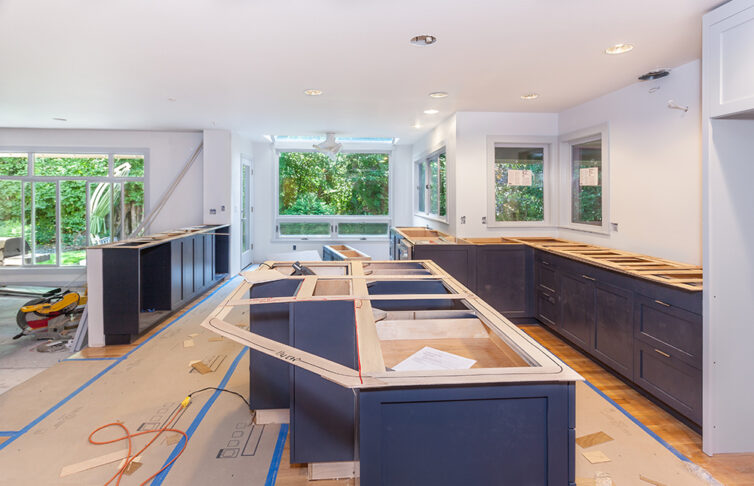 Home owners taking on major renovation work could even find it takes more than a year.
Factors that affect the time taken to renovate propert
Once you have a clear plan for your renovation works, you will need to be prepared for the different factors that could affect the timeline. Here are a few of those factors:
Type of renovation
It all depends on what type of renovation you are looking at having done at your home, as to how long the renovation will take. If you're only looking to touch up areas then it's going to be cosmetic renovations, so it won't take too longer at all. If you're going to have major remodelling work done, then there is a lot to consider, so it could take up to a year
Your budget
You've worked out a budget, but there's been delays and extra materials needed. This will not only affect your budget, but the time it takes to finish the renovations.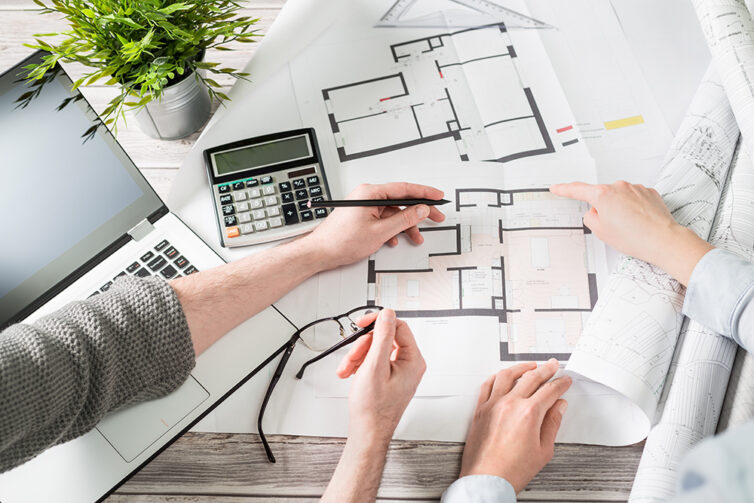 This can be a vicious circle with each delay costing more money, especially if your builder charges by the day.
Weather conditions
Here in the UK especially in the South West and North of England the weather can be unpredictable. Starting out sunny in the morning and with little notice a rain storm appears. Weather can have a huge impact on renovations, especially when the building work isn't yet water tight. Sometimes the weather isn't great, but it's not so bad that all work on the renovation has to be put on hold, but unfortunately, bad weather often does cause work to cease for days, even for a few weeks. It's difficult to then predict when's the best time to get started on your home renovations.
Labour
The number of workers able to work on a renovation project obviously affects the time the renovation process is going to take. Although it's not always straight forward and easy to solve. Certain jobs for example plaster work, needs time to dry, therefore, even if you have builders ready and raring to go, they'll be unable to proceed with the next part of the renovation until the area has fully dried.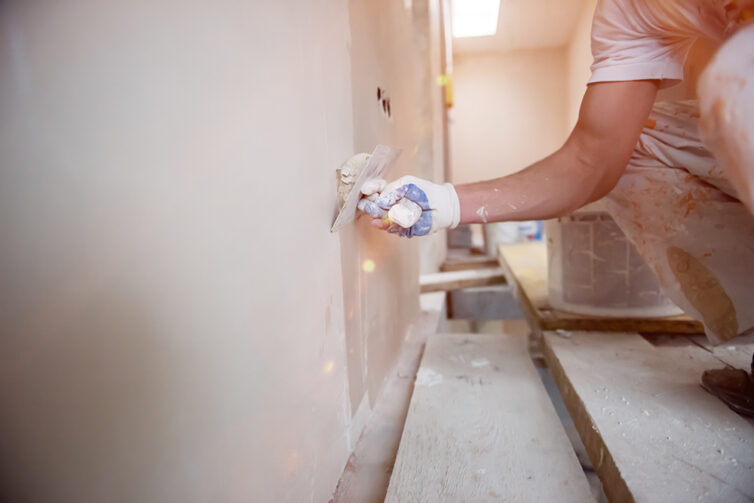 Another issue is space. If the area will only fit four labourers, there's no point eight labourers turning up that day. On the plus side if you can afford more labourers and the conditions are right, they can speed ahead with completing the renovation.
Conclusion
If you're ready to move forward with the renovation work in your home, then look to hire property renovation company – GBG Building Services Ltd for the job