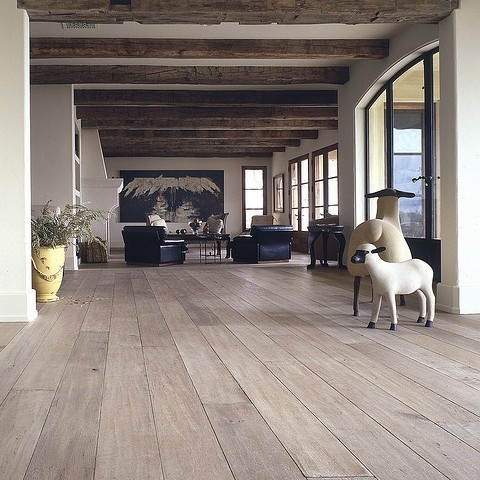 There are dozens of new design trends appearing every year when it comes to interior decorating.
One trend that remains consistent among interior designers is the use of wood flooring. It has remained popular over the years largely because of the wide range of styles possible thanks to the different textures, colours and patterns available in timber. Wood floors are also very durable, easy to clean and can add character to a room.
There are number of short-term and long-term interior design trends for wood flooring, so let's take a look at a few!
Engineered Flooring Remains Popular
One long term trend that has remained strong in the past decade is the use of engineered wood flooring. Engineered wood flooring has boards that are made from multiple plies of timber with a hardwood veneer. Solid timber flooring on the other hand, has boards that are made from a single piece of wood.
Jonathan Sapir, MD of www.WoodandBeyond.com and one of the UK's leading authority on wood flooring says
"One practical advantage to using engineered wood flooring is additional resilience in wet or humid conditions. Engineered wood floors can be used in basements or above radiant heat sources — locations where a solid wood floor might warp, split or buckle. Engineered floors are also faster to install and can be significantly cheaper than solid wood floors."
Interior designers also love the fact that engineered wood floors can be laid directly on top of concrete, which makes it relatively simple to completely change the look of a space.
Grades of Wood Used
Interior designers love to use different grades of wood to achieve different looks. When hardwood timber is cut, it is graded according to its colour and grain clarity. If a piece of timber has a consistent colour and a lot of grain, it will be considered high-quality.
Plank size can also come into play when grading timber and different manufacturers have different grading systems. The timber grades commonly used for flooring are referred to as Prime, Select, Natural and Rustic.
Prime Grade (AB Grade)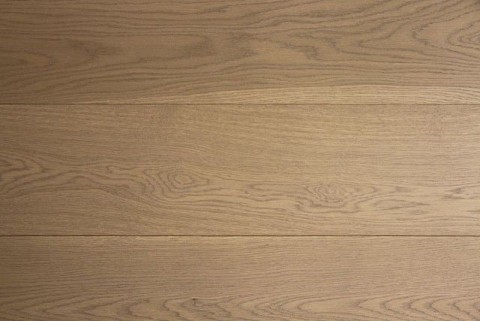 The highest quality timbers are called "Prime" grade and are often used to make furniture. This timber will have even colour, very clear grain, very few knots and will rarely have a defect. If it has a knot or defect, they will be small in size and not immediately noticeable. If any filler is used, it will match the timber colour exactly.
The most expensive wood available for flooring, it is used by designers who want to maintain the same colour and texture over the floor. Designers usually opt for this timber in rooms that feature high-end furniture or a classical design style where all design elements must be pristine and clean.
Select Grade (ABC Grade)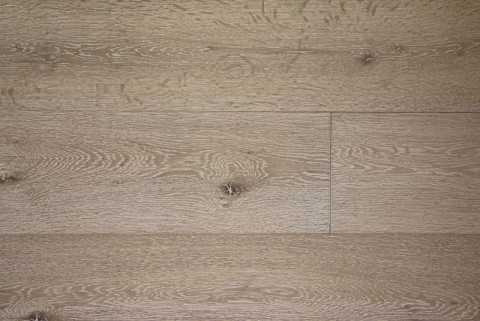 Select grade contains more knots that prime, which can be up to 3 centimetres (1 inch) in size. The timber may contain more sap and colour variation. These are still very high-quality pieces of timber, but imperfections are more noticeable.
Designers often choose select grade if the homeowner wants a clean look to a room but doesn't have the budget for prime grade flooring. Most new homes will have select grade flooring and most homeowners don't mind having the odd imperfection in their flooring.
The imperfections in this timber can add some colour and variety to a room, so designers may opt for Select grade when they wish to add a "little bit" of character to a room. It is often used in homes with a modern, clean and contemporary style.
Natural Grade (ABCD Grade)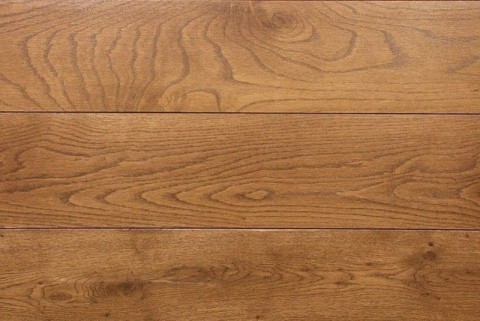 This grade is often referred to as "mill run" or #1 common.  It can have knots up to 4.5 centimetres in size, it will contain sap and it will have colour variations.  It may have fill added to cover some holes and larger imperfections.
The level of colour variations and imperfections will vary based on the type of timber and how it was milled. There may be pin holes, streaks and small splits in this type of timber. This type of timber is often used by designers who want to emphasise the colour and imperfections of the floor, contrasting it against light colours on the walls.
It is also chosen by designers who are looking to add a great deal of warmth and character to a room via the floor. The current trend is to combine a feature rich floor with muted wall colours and basic modern furniture. The floor adds the texture and drama to the room.
Rustic (CD Grade)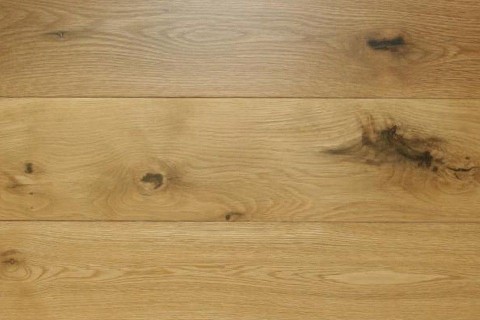 The lowest grade wood flooring it will have knots up to 6 centimetres in size, wide colour variation, sap and various marks. It will have visible holes, cracks and filler will be used.
This type of flooring has a myriad of patterns and textures. The rustic feel of this timber adds a level of authenticity to a room and is often used by designers who want the floor to be the focal point of a room.
It is often used by designers in homes that maintain a very rustic feel throughout, or in modern homes that balance the busy floor with a muted colour scheme.
Trends in Floor Board Styles
Another popular trend in recent years is to add more character to a wooden floor by adding colouration or laying the floor in specific patterns.
Distressed Floorboards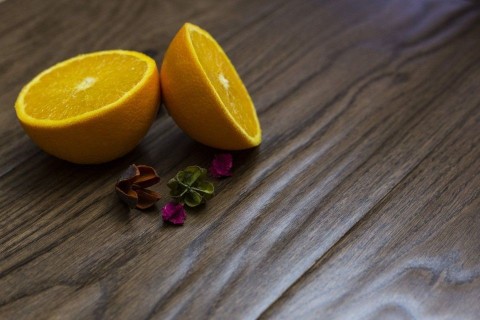 Distressed floorboards have been "modified" to give them a lived-in look. The modification can include painting, scraping, staining, sanding, bashing, shooting and sawing! People use all kinds of interesting techniques to make their new floor look like it is 100 years old.
The look is perfect for rustic or industrial styles. A distressed floor can make a space feel much older than it is and adds a huge amount of character.
Smoked Floorboards
These floorboards are lightly scorched to darken the surface of the timber. The technique is used by designers to obtain new colours and variations within timber. It is perfect for restoration projects and traditional properties.
Herringbone and Chevron Patterns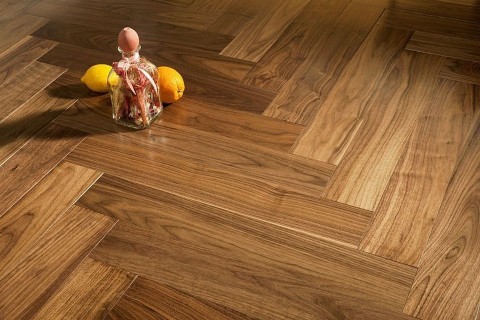 Both of these styles are very popular in 2015. They are different ways of laying floorboards to create an interesting pattern. The Herringbone layout places one row of square-cut boards at 45 degrees, with the next row sitting adjacent to them.
The Chevron design features boards that have been cut at an angle so they can run in a zig-zag pattern across the floor.
Both of these designs evoke a classic feeling of homes built around the 1920s. Designers love to use them in homes that have antique furniture, elaborate cornices and art deco features.
Hardwood Flooring Finishes
Most wooden floors are finished with either lacquer or oil. Lacquer is usually a mixture combining shellac dissolved in alcohol or some other chemical substance. Lacquer can also be made from the sap of the lacquer tree. It creates a protective coating to prevent water getting into the timber and to prevent scratches marking the timber.
A lacquer coated floor can either be glossy or matte finish. Oil also adds a protective layer to prevent water getting into the timber, but the oil is rubbed into the top layer of the timber.
The key difference is that lacquer sits above the timber, while oil is absorbed into the timber. Lacquer gives a wooden floor a deep lustre while oil keeps the feel of having raw timber in the house. Designers often choose lacquer for a floor in classic style homes and use oil finishes for modern, clean and contemporary homes.
Main Image Source