If you're putting down a new wood floor it's likely that you'll also need to invest in a batch of new underlay.
Selecting the right kind of underlay for your floor can be tricky, especially considering the amount of types, styles and makes of underlay that are currently on the market.
Here's a quick guide to make selecting your wood underlay a little easier.
What is underlay?
As its name suggests, underlay is the soft under flooring that sites beneath your flooring. It adds an extra layer of comfort to your floor, softening the sound of feet on wood, and well as protecting your floor from moisture and damp.
Do I need underlay?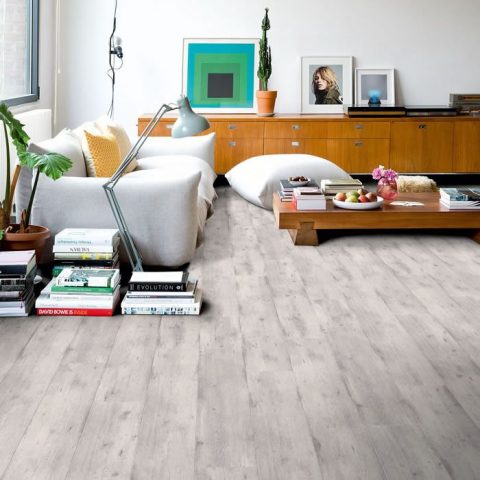 Generally speaking, if you're getting a new floor, you will need to install flooring underlay too, unless your old underlay is in good condition and fit to take another floor.
Most flooring styles require underlay, but there are a few exceptions to the rule. Cushioned floors, such as vinyl floors, generally don't require underlay.
'Floating' floors, however (namely laminate and wood floors) aren't permanently fixed to floor beneath them and therefore require a layer of underlay to prevent moisture from getting into the floor.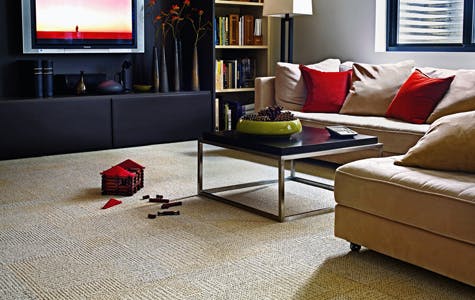 I had a carpet before and I already have underlay down – why can't I use that for my wood floor?
Using the underlay you had for your carpet may seem like an ideal and cost-effective solution for your underlay needs (particularly if it hasn't been down too long) but it's unsuitable for wood floors.
The most obvious problem with carpet underlay is how spongy it is; standing on a floor that's lying on carpet underlay will create a 'bouncy' feel. This is a sign that the underlay isn't fully supporting the floor; over time, exerting pressure on an insufficiently supported floor is likely to cause the laminate to lift, break and crack.
I'm fitting a wood/laminate floor – where do I go from here?
Although the type of floor you are installing will somewhat dictate the type of underlay you need, the sub-floor that you are fitting your wood/laminate floor on top of will also need to be considered.
If your sub-floor is concrete, you will need an underlay that is designed to prevent moisture from getting into your floor; this will prevent your floor from suffering damage caused by water.
If you are installing your floor on a sub-floor made of wood, however, the type of underlay you use will depend mostly on the specifics of the type of floor you're putting down.
Today, the most common form of wood floor purchased is laminate floor. Unlike other styles of flooring, laminate flooring isn't glued down to the sub-floor, but pieced together and connected by grooves. For laminate flooring, you'll want an underlay that prevents moisture from getting into your floor.
I'm installing a hardwood floor – what underlay do I need?
Solid wood flooring is a little trickier than laminate flooring to install, specifically because it must be glued down to the floor beneath it and not merely pieced into place on top of it as a floating laminate floor would be.
A pre-glued underlay that's specifically designed for hardwood floors is your best bet if you're going for a hardwood floor.